Powers to prohibit house builders developing schemes agreed despite HBF compromise offer
Wide-ranging powers to prevent house builders building out schemes or receiving building control for any purpose relating to safety have moved a step closer after being agreed by a committee of peers.
Ministers earlier this month tabled amendments to the Building Safety Bill as part of its attempts to force house builders to pay into a £4bn fund for remediation of blocks between 11 to 18 metres in height.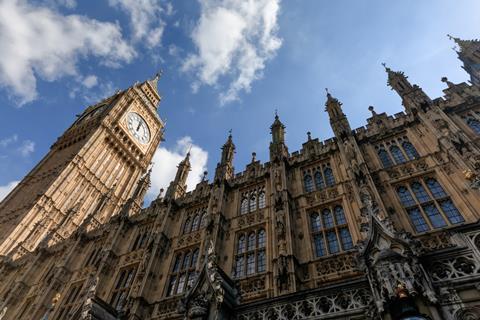 A grand committee in the House of Lords agreed to include the relevant clauses following a debate in parliament yesterday. The whole House of Lords will get the chance to vote on the measures at the bill's report stage later in the year.
The powers have been labelled 'draconian' and extreme' by some in the industry.
The government has indicated it will only use the powers to stop housebuilders from gaining planning permission or building control approval if they don't pay into Michael Gove's suggested £4bn fund for fire safety remediation of blocks between 11 and 18 metres in height.
See also>> Gove's cladding remediation fund: what are the rights of housebuilders now?
See also>> Building safety row: is Gove really going to shut down housebuilders?
The amendments were agreed after the government told housebuilders to 'go further' following ongoing negotiations over the cladding cost issue.
The Home Builders Federation has put a compromise offer to government under which its members would pay to fix 'critical fire safety issues' on buildings they developed which are more than 11 m in height and date back to 2000. The HBF also said its members would no longer receive money from the Building Safety Fund and would reimburse the fund where necessary.
The HBF is seeking to reach an agreement with the government to avoid the government making use of the powers being brought in under the Building Safety Bill.