Average UK house price rises more than £55,000 in the past two years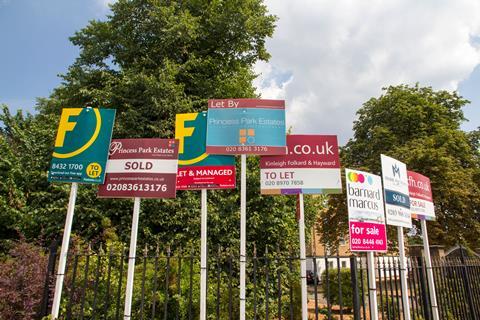 UK house prices have hit a "record high", going up 2.1% to £367,501 from last month to this, according to Rightmove.
Property prices have risen £55,000 in the past two years, compared to a £6,000 rise in the two years before the pandemic, the property service's monthly house price index has shown. There was an annual price growth of 10.2% between May last year and this.
This month's increase of 2.1% is the highest at this time since May 2014, the index said.
Demand remains high with the number of buyers contacting estate agents this month 31% higher than the "normal" 2019 market, Rightmove has noted. Although, this is slightly down on demand last year, by 14% year-on-year.
See also>> House price growth slows slightly
See also>> Residential construction sees year-on-year decline in April
Tim Bannister, Rightmove's director of property science, said: "What the data is showing us right now is that those who have the ability to do so are prioritising their home and moving, and the imbalance between supply and demand is supporting rising prices. Though demand is softening from the heady levels we saw this time last year, the number of buyers enquiring is still significantly higher than during the last 'normal' market of 2019, while the number of homes for them to choose from remains more constrained."
Bannister anticipated the market could well slow as the effects of the increased cost of living and rising interest rates filter through.
The Rightmove index also showed that new stock was "desperately" needed, especially for two and three bedroomed semi-detached homes, with the number of available properties down 16% compared to last year and 55% compared to 2019.
The average monthly mortgage payments are now higher than rental payments after four consecutive interest rate rises, Rightmove also highlighted. The average monthly mortgage payments are now £901 over an average monthly rental payment of £887. This has hit solo first-time buyers hardest as they now need a 34% deposit compared to a 25% deposit 10 years ago, the property service stated.