Social enterprise announces plans to create the low energy homes in North Wales
Welsh construction firm Creating Enterprise has announced plans to build 350 offsite Passivhaus homes in partnership with modular manufacturer Beattie Passive.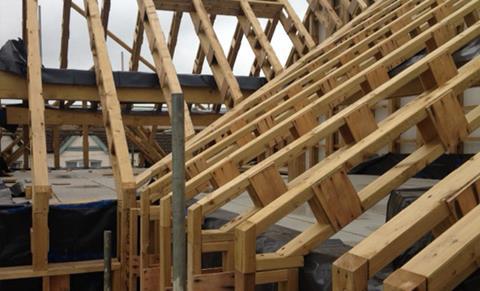 Creating Enterprise, a social enterprise set up by Welsh housing association Cartrefi Conwy, said it had signed a deal with Beattie Passive giving the firm exclusive rights to deliver homes using the system across North Wales.
The firm said it will work with Cartrefi Conwy and other housing associations to build 350 homes using the timber frame technology in the next five years, creating 50 jobs.
Beattie Passive's technology sees the firm construct homes that have a continuous insulation layer around a timber framed structure, to a variety of designs. The firm claims it is the first company in the UK to achieve certification for a complete build system from the low energy Passivhaus Institute in Germany.
The Passivhaus standard is an advanced low energy construction standard for buildings, designed to eliminate drafts and effectively cut the need for active heating of homes built to the standard.
Beattie Passive's system also offers partners such as Creating Enterprise the potential to create "flying factories" which can be site up on large sites to manufacture the homes in situ using local materials and suppliers.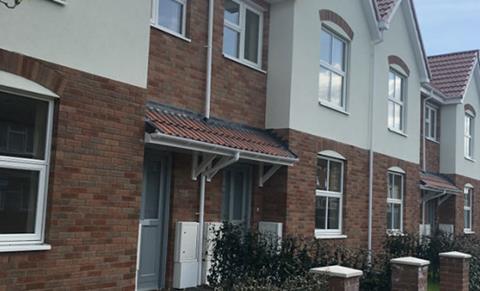 The technology can be used to make one-bedroom pods or build two-storey family homes with three, four or more bedrooms.
Adrian Johnson, the managing director of the commercial services arm of Cartrefi Conwy, said: "Our main focus is to deliver affordable, zero carbon housing across North Wales.
"This new long-term agreement allows us to build the very best in terms of energy efficient, carbon zero homes, certified by Beattie Passive.
Johnson said the social enterprise's plan was to build 350 new homes over the next five years in collaboration with other registered social landlords and local authorities in North Wales. "The level of interest we are seeing is phenomenal so the potential for these modular properties is massive," he said.