But overall housebuilding output to remain below pre-covid level until 2023
Housebuilding activity is expected to stage a double-digit recovery this year as the economy rebounds after the coronavirus crisis. But overall output will not return to 2019 levels for at least another year, according to the latest prediction.
The spring forecast from the Construction Products Association (CPA), issued this morning, said it expected housebuilding output to grow by 14% this year, after dropping by a fifth in 2020 following the spring lockdown.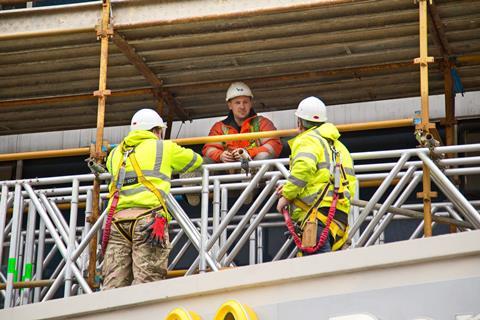 However, while the body forecast that private housing output will return to pre-covid levels by 2022, output overall, including affordable housebuilding, is forecast to remain below 2019 levels until 2023.
However, Noble Francis, economics director at the body, warned that even the recovery it did expect could be pushed off-course by growing concerns over the supply of imported construction products.
He said: "There are significant risks to the recovery in the form of supply constraints in terms of extended lead times and sharp rises in costs for vital imported products such as paints and varnishes, timber, roofing materials, copper, steel and polymers. This may hinder the ability of construction activity to increase in line with our forecast."
He added that it was also not clear how long the current strength in the housing market will remain given the ending of government stimulus measures such as the stamp duty holiday and furlough scheme during September.
The body forecast that private housing output will hit £35.4bn this year, up from just £31bn last year, but below the £38.1bn seen in 2019. It said 2022 will see private housing output surpass 2019 levels with output of £38.2bn.
However, while the "public" housing sector, which was more severely affected by the pandemic than private housebuilding, will also recover sharply this year, its output of £5.6bn is still a long way short of the £6.8bn seen in 2019.
The combined output of the two is expected to rise from £35.9bn last year to £41bn this year, but only finally surpass the £44.9bn recorded in 2019 in 2023.
The CPA said it expected private starts to hit 140,000 this year, an increase of nearly a quarter on the 2020 figure, but still below the 145,000 recorded in 2019. However with further steep growth in starts expected in the next two years, it forecasts that starts will exceed 160,000 by 2023.