Legal challenge by planners designed to avoid hiatus in decision-making fails
Virtual planning committee meetings are to cease from May 6 after a judge ruled that existing legislation dating back to the 1970s is not sufficient to give virtual meetings legal status.
Planning groups hit out at the news, with the Royal Town Planning Institute (RTPI) branding it a "hugely retrograde step".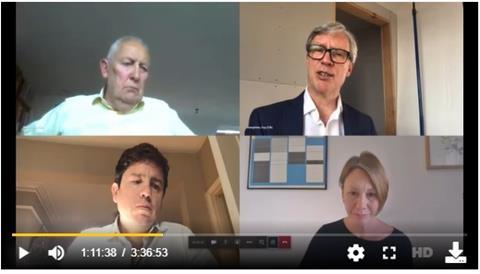 Virtual meetings have been allowed under emergency coronavirus legislation which has seen most local authorities move all their planning committees online, a decision welcomed by many planners, developers and community groups as improving access.
However, the government confirmed last month it will not act to extend the emergency Coronavirus Act powers despite repeated calls from the sector to do so, meaning the powers will expire next week.
Yesterday, a court challenge by a coalition of local authority groups which sought to get a definitive legal judgment on whether virtual meetings could actually be permitted under pre-existing local government rules, failed.
High Court judge Dame Victoria Sharp, in the challenge by Lawyers in Local Government (LLG), the Association of Democratic Services Officers (ADSO) and Hertfordshire County Council, ruled that "once the Flexibility Regulations cease to apply, such meetings must take place at a single, specified geographical location; attending a meeting at such a location means physically going to it; and being "present" at such a meeting involves physical presence at that location."
Campaigners are worried this will lead to a huge hiatus in local authority decision-making, given the fact many covid restrictions remain in place, and many councillors and other interested parties may not feel comfortable attending physical meetings in person, even when they can go ahead.
Prominent planning lawyer Zack Simons, of Landmark Chambers, has previously described the prospect of virtual meetings ending as a "national disaster" which would lead the system to effectively "grind to a halt".
However, the government said introducing new legislation would put too much strain on the parliamentary timetable and that physical meetings could take place under current restrictions, where social distancing could be guaranteed.
In response, John Austin, chair of the ADSO, said he was "extremely disappointed" by the decision and pledged to carry on fighting to persuade the government to legislate. He said: "The situation Councils now find themselves in is untenable and I call on the Secretary of State to back up his support for our claim and legislate quickly. Our work does not stop here."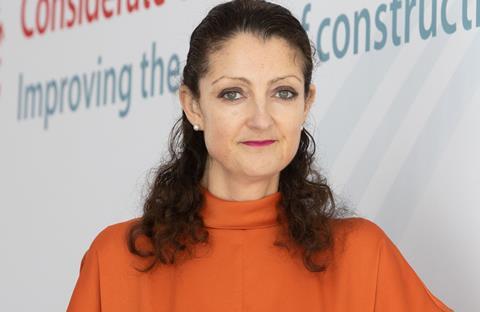 RTPI chief executive Victoria Hills (pictured, left) called on the government to introduce primary legislation as a "matter of urgency" to allow virtual meetings to continue. She said: "Virtual meetings have been shown to deliver cost savings and there are many examples of how they have increased participation rates in the democratic process. Bringing these benefits to an abrupt end would be a huge retrograde step, slowing the decision-making process while many lockdown measures remain in place."
The High Court judgment on the legal challenge said there were powerful arguments in favour of permitting remote meetings, but said there were also arguments against doing so.
Dame Sharp ruled: "The decision whether to permit some or all local authority meetings to be conducted remotely, and if so, how, and subject to what safeguards, involves difficult policy choices on which there is likely to be a range of competing views.
"These choices have been made legislatively for Scotland by the Scottish Parliament and for Wales by the Senedd. In England, they are for Parliament, not the courts".
A spokesperson for the housing ministry said: "We are grateful for the efforts of councils to ensure meetings could continue remotely over the past year.
"Councils will need to return to face-to-face meetings after 6 May and should continue to prepare accordingly."