Housing minister said residents shouldn't be left 'in the dark' over how much councils receive from developers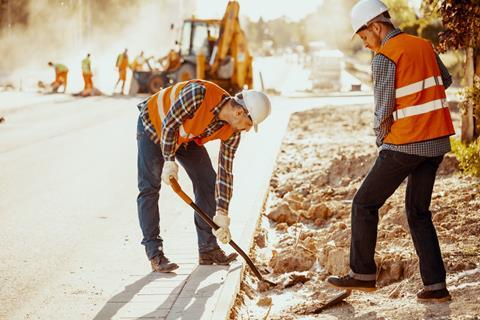 Local councils are being forced to publish full details of how much cash they receive from developers to fund local infrastructure work around new housing schemes.
Housing minister Esther McVey said reforms to the planning rules governing the community infrastructure levy (CIL) meant residents would know how much money was being spent by their local council on infrastructure such as roads or new schools.
The new rules, which came into effect yesterday, meant councils will have to publish details of the deals they had struck with developers "so residents can see exactly how money will be spent investing in the future of their community", McVey said.
And from December next year local authorities will also have to publish an annual report spelling out the all the CIL agreements agreed with developers in the previous 12 months.
Many councils already publish details of such funding arrangements, according to the Local Government Association (LGA).
McVey said builders "spent a whopping £6bn towards local infrastructure in 2016/17" but councils had not been required to report on the total amount of funding they had received or how it was spent, "leaving residents in the dark".
She went on: "The new rules … will allow residents to know how developers are contributing to the local community when they build new homes, whether that's contributing to building a brand new school, roads, or a doctor's surgery that the area needs."
In another move, the Ministry of Housing, Communities and Local Government (MHCLG) has published new planning practice guidance, which the department said "seeks to further simplify advice on the CIL regime, helping communities and developers understand what is required".
The MHCLG said restrictions would also be relaxed around allowing councils the chance to fund single larger infrastructure projects from cash received from multiple schemes.
Responding to the government's announcement on detailing CIL payments, the LGA's planning spokesman, David Renard, said: "Councils support the principle of infrastructure funding statements showing how much developers' money is spent on local communities, and many councils already publish them.
"This work needs to be fully funded and councils also need sufficient lead-in time.
"The government should further reform the CIL in the upcoming Spending Round. This includes removing national exemptions, which reduce the amount of funding to invest in critical infrastructure to facilitate development, and allowing them to be decided by councils at a local level."