Firms run by local authorities are exacerbating recruitment issues for firms, says LLDC boss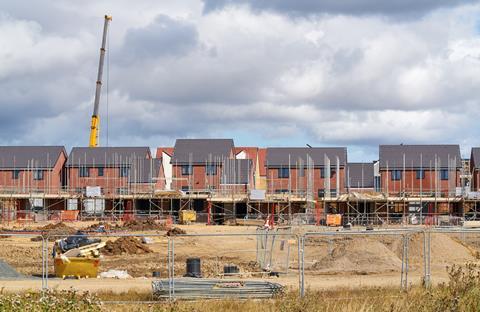 The head of the London Legacy Development Corporation has warned that enthusiasm among London councils to run their own housing development companies was hitting the capital's ability to build more homes more quickly.
Lyn Garner, chief executive of the LLDC which is developing the former Olympic Park in Stratford, east London, told delegates at the Homes for Londoners conference earlier this week that while she believed the public sector had a role to play in providing homes across the capital the fact that 30 of the city's boroughs had set up their own development companies was creating skills shortages.
"They are fishing in the same pond for talent as the rest of us, which can lead to recruitment problems. We're struggling to get the right people."
Garner said she agreed with more public sector involvement in housebuilding and understood why councils wanted to grow their own talent. And she welcomed local authorities' approach of not letting public land "drift away".
But she said: "Councils aren't delivering at pace or scale. As they build up the skills [that have been lost] that is inevitable. The pace of delivery will be slower than it would be with the private sector. It's why I'm a fan of joint ventures. You can use expertise from both sides."
Despite her reservations Garner said restoring construction skills to local authorities would be good "in the long term".