125,000-home housing association increases development in first half of the year
Clarion has reported a 41% increase in its post-tax surplus for the first six months of the financial year.
The housing association giant reported a surplus of £100 million for the six months to 30 September, up from £71 million the previous year.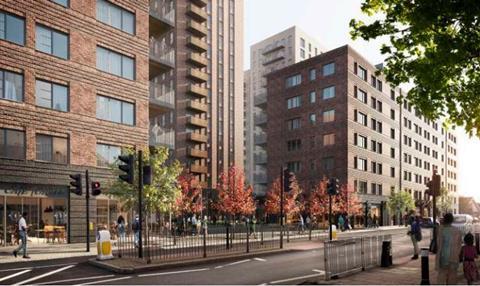 It completed 892 new homes, a 3.7% increase on the 860 completed the previous year, and increased its investment in existing homes from £29m to £53m. Turnover also rose by 19% from £432m to £512m.
The results follow a 27% drop in surplus last year which Clarion said was due in part to a decision to temporarily pause its stock rationalisation programme due to the pandemic, meaning profit from sales fell from £59m to £25m in 2020/21.
Clarion has previously outlined plans to sell 10,000 homes over 10 years to shrink its geographic footprint and drive efficiencies.
In the sixth month period, Clarion raised £300 million in its third sustainable bond issue to help fund the delivery of new, energy-efficient homes. It also invested £18.6m in fire safety remediation work.
See also>>Housing association accounts 2020/21: coverage all in one place
The group has a development pipeline of 20,000 homes. Earlier this year it was announced as a Homes England strategic delivery partner and allocated £249.7m to deliver 4,770 homes. It also has a £240m allocation to deliver 2,000 homes in London over the next five years.
Mark Hattersley, chief financial officer, said "I'm proud that we have delivered such a strong financial and operational performance during the first half of the year.
"Our financial strength and resilience provides the platform for us to continue to build new homes, support our residents and invest in Clarion communities across the country."
The housing association, which faced criticism after an ITV documentary last year raised concerns over the conditions of its stock, also said its customer satisfaction rating was 80.8%, higher than its target of 80%.