325 homes will be built on four-acre site in Dagenham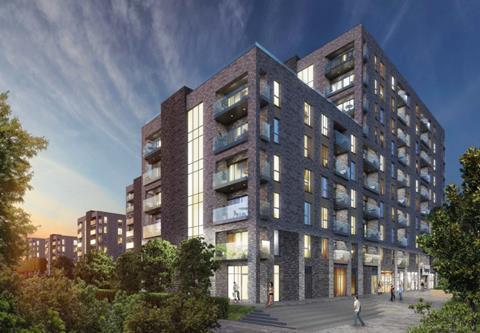 Clarion Housing Group has spent nearly £80m on a land and construction deal that will see 325 homes built for the housing association on a site in Dagenham, east London.
The group is paying £77.7m for the four-acre site located on Merrielands Crescent, which it is buying from Inland Homes, as well as the build contract.
Inland Homes' construction arm, Inland Partnerships, will build the homes across a series of blocks (pictured) ranging between five and 10 storeys high.
The development will also feature 1,514m² of commercial space.
The work is expected to take three years to complete, with construction work to start in June.
Inland Homes said it is currently building more than 800 homes for housing associations.