Social housing giant unable to give June figures because of IT disruption
Clarion Housing group has reported a nearly 3% rise in turnover for the first quarter of the 2022/23 financial year - without figures for June because of a cyber attack.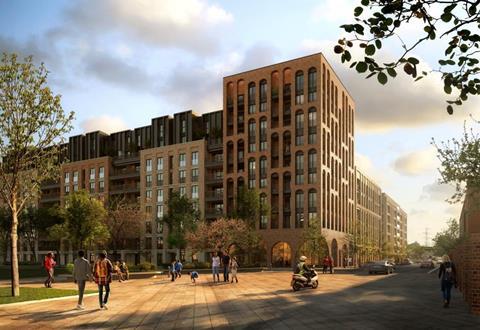 The UK's largest housing association took its IT network offline after a "serious cyber security incident" on 18 June this year.
In its 2022/23 Q1 update today the 125,000-home provider said: "While our quarterly performance update would normally include Q1 figures up to 30 June, the status of some of our systems means we cannot reliably report all of the usual data for June. The data used in this update is therefore for April and May 2022, unless stated otherwise."
Its turnover for April to 31 May this year was £169.2m compared to £164.8m in the same period (up to 31st May) in the last financial year.
The group, which reported a 15% increase in turnover in the first three-quarters of 2021/22, completed 474 new homes during the full quarter to June. Of the 474 homes, 88% were for affordable tenures. It also started construction work on 126 new affordable homes and 113 for private sale, and sold a total of 259 homes.
Its total capital investment in April and May was £13.5 million, a decrease from £16.8 million during the same period in 2020/21. But its housing fixed assets was up as of 31 May at £8.17bn, compared to £7.90bn for the full financial year ending 31 March 2022.
Its liquidity was a little down on 30 June compared to 31 March 22; £1.10bn compared to £1.12bn. While drawn debt was £4.39bn 30 June 2022, down from £4.45 billion at 31 March 2022.
Moody's affirmed the Group's credit rating at A3 in June following an update to include assignment of ESG scores.
In April, Clarion Housing Group announced details of a record-breaking year for new housing completions. It built 2,276 homes during the 2021/22 financial year - more than 80% of which were for affordable tenures.
It secured planning permission to transform vacant land west of Leeds into a 1,400-home scheme of more than 500 affordable units in April.
In May, Merton Borough Council approved detailed plans for the first phase of new homes at the group's regeneration of its Eastfields estate.