G15 housing association reports fall in asset sales but increased social housing rental income
Catalyst Housing has reported a 4.3% rise in its turnover for 2020/21
The association, which manages 33,730 homes, posted total turnover of £298.2m for 2020/21, up from £285.9m the previous year.
The G15 member reported a 58% drop in its surplus for the year, from £82.9m to £34.5m. However the fall was due to a one-off 'gift' of £83.4m the previous year due to a merger with Aldwyck Housing Association.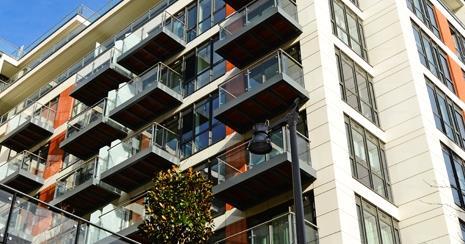 Catalyst increased its operating surplus, which does not take into account such one-off items, by 9.6% to £67.4m.
The organisation, which is currently planning to merge with housing association giant Peabody next year to create a 104,000-home organisation, raised an extra £12.6m in income from social housing lettings in 2020/21, bringing in £192.1m in rent, service charge and other income. This was a rise of 7%.
This, however, was offset by a reduction in surplus from the sale of fixed assets, from £18m to £12.9m, as the pandemic affected the sales market.
See also:>> Peabody plans to build 3,000 homes per year after Catalyst merger
The association also secured £34m in total from government funds for fire safety work. The organisation removed Aluminium Composite Material (ACM) cladding from three buildings and reviewed all of its buildings over 18 metres in height, finding that 61% require remediation.
This work has now been contracted and will "take just over three years to complete" said Catalyst.
Catalyst completed 305 homes in the year, which was behind its target of 370 and its total of 800 last year.
Catalyst last week confirmed that its planned merger with Peabody is due to go ahead in April.
The enlarged Peabody is aiming to build 3,000 homes a year, and will have an initial development pipeline of 19,000 homes. Ian McDermott, current chief executive of Catalyst, has been seconded to lead Peabody until 1 April next year and is expected to lead Peabody post-merger.
See also>>Housing association accounts 2020/21: coverage all in one place