Professionals warn government proposed Future Buildings Standard contains 'significant shortcomings'
A coalition of built environment professionals and environmental activists has written to the top civil servant at the housing ministry highlighting what it describes as "significant shortcomings" in the proposed Future Buildings Standard (FBS).
The letter signed by 21 separate groups says the government must be far more ambitious in the way it regulates the energy consumption of new buildings. Signatories include the RIBA, the Chartered Institute of Building, the Royal Town Planning Institute, the Chartered Institute of Building Services Engineers and the UK Green Building Council, as well as a raft of green charities.
The Future Building Standard is separate from the Future Homes Standard focused on new build houses. However, as well as setting standards for new build non-domestic properties, is also designed to cover the energy performance of existing homes.
The letter comes a day after Homes England's chief land and development officer revealed the agency was considering setting tough new green rules for new build homes it helps to fund or which are built on its land.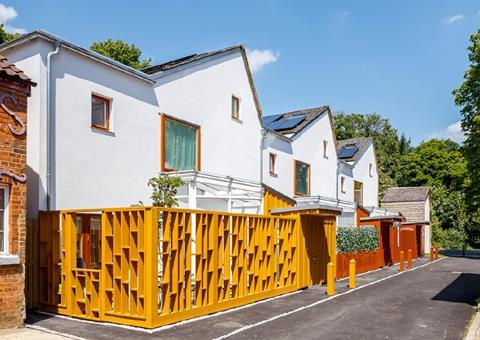 The letter to the permanent secretary at the MHCLG, Jeremy Pocklington, outlines serious concerns about the proposed new energy and ventilation standards for non-domestic buildings and existing homes in England.
Failings identified by the coalition, which also includes Greenpeace and Friend sof the Earth, include the FBS's failure to regulate the total energy consumption of buildings or to set targets for actual energy performance or embodied carbon.
Alongside ambitious new standards, the letter also calls for a national retrofit strategy to discourage the demolition of salvageable buildings.
RIBA president Alan Jones said the proposed Future Buildings Standard does not go far enough to reduce the built environment's carbon footprint.
"To reach net zero carbon emissions, demonstrate global leadership and create a world-leading built environment sector England needs more ambitious regulations," he said.
"The Future Buildings Standard provides an opportunity to make critical and essential changes: to regulate total energy consumption and set critical targets for actual energy performance and embodied carbon. I urge policymakers to realise its potential." 
Interested in net zero?