L&G-owned housebuilder pushes half-year turnover past £600m
Housebuilder Cala Homes has seen revenue triple in the first six months of the year to more than £600m, against the covid-hit performance in the first half of 2020.
Insurance giant L&G, which owns the Scottish-based housebuilder, announced the performance in its own first half results, in which it also revealed that its modular housebuilding business fell to another loss, of £16m, in the six months to the end of June.
However, the firm said the bounceback in the residential housebuilding market since last year, supported by chancellor Rishi Sunak's temporary stamp duty relief, was supporting growth overall in its residential development business, which encompasses housebuilding, affordable housing, later living, build to rent and modular housing.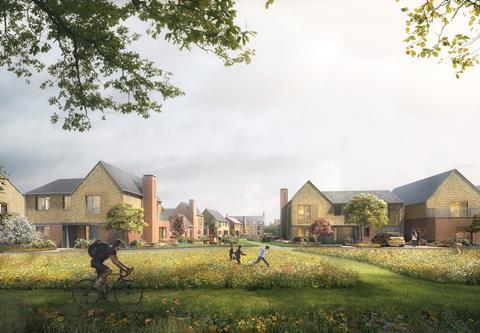 L&G said Cala performed "exceptionally" in the first half of the year, recording a pre-tax profit of £70m, compared to a £19m loss in same period last year, when sites were temporarily shut down as the coronavirus pandemic hit.
It said the firm sold 1,450 homes, not only more than triple the 468 sold in the period in 2020, but also 41% above the 1,025 sold in the first half of 2019.
At the same time the number of homes owned by L&G's affordable homes business grew five-fold, to 1,066, with the business delivering a £12m profit in the period. L&G said the firm's pipeline of homes now stood at 6,000.
It said L&G's build to rent business has now completed development of more than 1,700 new homes, making up part of a £1.9bn portfolio.
The news comes two days after L&G announced a £150m deal with Natwest Group's pension fund to invest in its Later Living business, which L&G said would contribute to a £500m investment in new build schemes.
However, L&G said its modular housebuilding business, L&G Modular, reported a £16m loss for the first half of the year, a figure which comes on top of more than £100m of losses reported by the start-up over the last five years. L&G said the business was making "good progress", gaining planning permission for a 153-home scheme in Kent, and starting on site in its 185-home project in Lockleaze, Bristol.
Overall, L&G said that its L&G Capital business, which owns the residential development operations "continues to scale up its ambitions across all housing tenures, making good progress with projects and partners, and seeing a strong rebound in sales and reservations levels."