With proper focus derelict land can be exploited for housing, says planning expert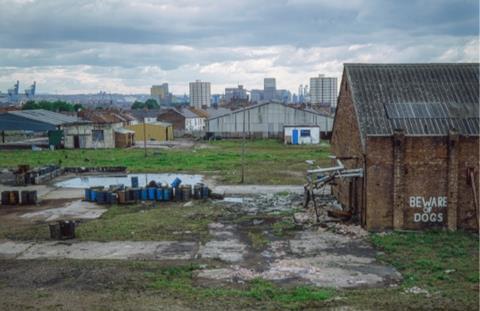 Developers worried about the image of homes built on brownfield sites could take a leaf out of Birmingham's book, said a leading planning expert.
The abundance of brownfield sites available for housing schemes was highlighted in a recent study by the Campaign for the Protection of Rural England which estimated there was enough of such land to build more than a million homes across the country.
But potential homebuyers often balk at the prospect of moving into a home built on what was once-derelict sites, and Richard Blyth, head of policy at the Royal Town Planning Institute, told Housing Today the preferences of prospective buyers needed to be considered when deciding on land allocation.
"People might not want to buy houses on brownfield land…buying a three-bedroom house in a rough area is a very big undertaking," he said.
But Blyth said negative perceptions about a given area can be turned around, highlighting how Birmingham city council's own housing operation, the Birmingham Municipal Housing Trust, had shown that viable development can be feasible in what were previously marginal inner city areas.
The BMHT celebrated its 10th anniversary in February, having built 3,000 homes for sale and rent and with a further 2,000 homes planned over the next five years.
All the trust's homes are built on city council-owned sites, mostly clearance, and comprise mainly family houses with small number of apartments.
With no land purchase up front, planning for schemes is already secured by the council, which also meets the design risk and costs, and developers use house types developed by the council's own architects.
But while the CPRE argued that more than a million homes could be built on brownfield land, its utilisation would not solve the housing crisis, according to National Housing Federation policy chief Will Jeffwitz.
"A million is a huge contribution but it's only about three years' worth of supply. Brownfield is a vital part and should be priority wherever possible but it's not going to be enough alone to meet the housing crisis over the next decade.
"We are going to have to look beyond brownfield," Jeffwitz added.