Prime minister says he wants to help renters by creating "generation buy"
Boris Johnson has asked ministers to work up plans for long-term fixed rate mortgages available to people with deposits of just 5%, according to press reports.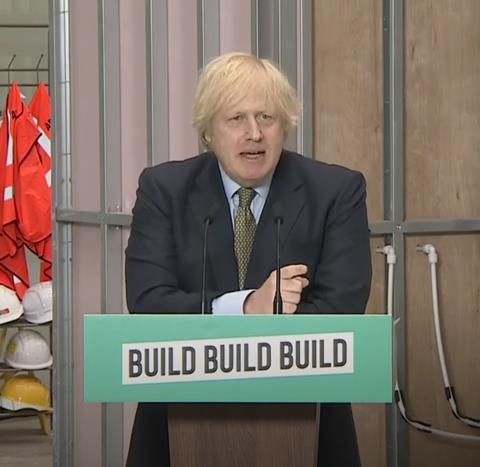 The prime minister (pictured left, in June) told the Telegraph that the UK needed a system of mortgage lending which allowed people to buy a first home even if they have a very small deposit.
The Telegraph said it understood that the government was looking at reversing regulatory changes made in the wake of the global financial crisis that forced banks to apply tougher criteria before approving loans, as well as investigating the possible use of government underwriting to give lender confidence.
Johnson said: "We need mortgages that will help people really get on the housing ladder even if they have only a very small amount to pay by way of deposit, the 95 per cent mortgages. I think it could be absolutely revolutionary, particularly for young people."
He said the move was necessary to stop young renters from feeling "excluded from capitalism" and the idea of home ownership. "We're going to fix that – 'Generation Buy' is what we're going for," he said.
The comments, ahead of Johnson's speech to the Conservative Party's virtual conference this, come despite the fact his government is still committed to ending the Help to Buy policy which has helped 224,000 households to buy a new build home, since its inception in 2013.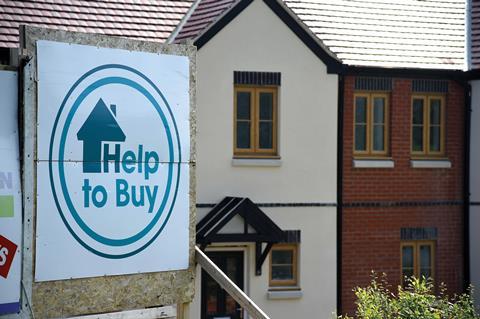 The Help to Buy scheme supports sales to those with only a 5% deposit by offering buyers a 20% equity loan to help their purchase. It has supported sales worth almost £75bn, at a cost of £16bn, in the last seven years.
The scheme is due to be reined in from next April with the introduction of regional price caps on homes qualifying, before being abolished entirely in 2023.
The move was immediately criticised by some finance experts, who questioned why the government would want to underwrite loans that banks were unwilling to make.
Neal Hudson, MD of consultant Resi Analysts, said the move was unlikely to help those in the most expensive parts of the market without relaxing the cap on lending at higher loan-to-income ratios, which he said "would be a terrible idea and lead to higher house prices."
He said: "These proposals would help some potential first time buyers who have been unable to buy due to regulatory changes since credit crunch but it would be a one-off gain with long-term consequences.
He added that it "doesn't fix the single biggest issue facing the housing market right now: the economy".