UK's biggest private housebuilder sees financial performance top pre-pandemic levels in year to June
Housebuilder Bloor Homes has seen revenue and profit soar to above pre-pandemic levels as housing completions topped 4,000 in the year to June.
Derbyshire-based housebuilder Bloor Homes Limited, which is the largest privately-owned builder in the country, reported pre-tax profit of £262m for the year, up 71%, on revenue of £1.25bn.
The revenue figure is not only 21% above the £1.03bn figure reported in the covid-affected year to July 2020, but is also 11% above the number reported in the year before the pandemic began.
The pre-tax profit figure is also well above the 2019 pre-pandemic number, with the firm in the year recording a pre-tax figure of £173m.
Bloor Homes is owned by John Bloor, who was rated this spring as the housebuilding sector's richest man by the Sunday Times Rich List, with a net worth of £1.28bn.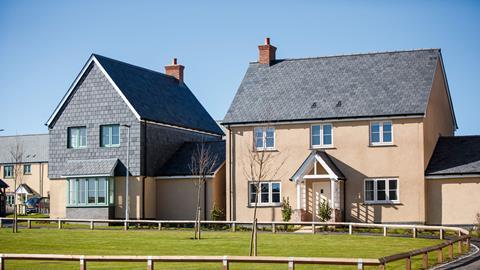 Bloor built and sold 4,075 homes in the year to July, compared to 3,548 completed sales in 2020 – the first time it has topped 4,000 homes in at least a decade.
The sharp improvement in its financial performance came as the industry benefitted from the government's decision to temporarily cut stamp duty on house sales below £500,000, at the same time as a post-pandemic surge in house-hunting by prospective buyers.
In comments by Bloor director Dinesh Mehta accompanying the accounts, the firm said the housing market had been "strong as a result of the availability of mortgage finance products at affordable levels and loan to value ratios."
However, the business said it had not been immune to supply chain pressures affecting the industry. Mehta said: "Pressure on imports and delays in suppliers returning to full capacity following the global pandemic and Brexit have also added stress to the supply chain and impacted cost."
The increase in turnover came despite the number of staff employed by Bloor dropping by more than 100. While Bloor Homes Ltd does not itself employee any staff, the accounts for its parent company, Bloor Holdings Ltd, also published today, show that the group's housebuilding operations employed an average of 1,146 people this year, compared to 1,270 in the year previous.
The Bloor Holdings accounts also include figures for the Triumph Motorcycle business, also owned by John Bloor, which this year returned to profit.
Bloor Homes' accounts also revealed that the firm, which had net assets of more than £1bn as of June 30, has since refinanced, with a facilities now committed until September 2025.