Housebuilder sees post lockdown demand surge but flags concern over mortgage lending
Barratt has seen its sales rate jump by a fifth in the past three months compared with the same period in 2019. The housing market has surged back to life since lockdown restrictions were lifted.
In a trading update to the City, the housebuilder said the number of sales per site per week had risen by 21% from 0.72 to 0.87 in the period since its financial year ended on June 30.
The update confirms reports by estate agents and mortgage lenders of a surge in the market since lockdown restrictions were lifted, albeit there are now also signs that this jump in demand is finally beginning to wane.
The figure of 0.87 sales per site per week, while up on the previous year, is slightly down on the figure of 0.94 per site per week reported just over a month ago when Barratt published its annual results.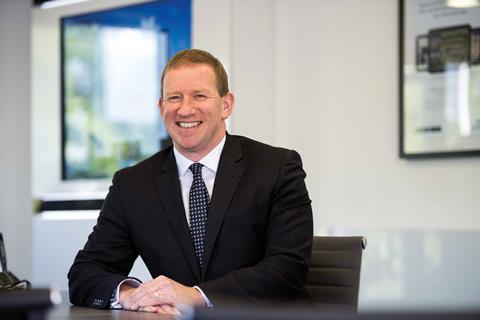 David Thomas, the chief executive (pictured), said the numbers showed there was "continuing strong customer demand for our homes" and that the firm had a healthy forward order book.
However, the firm said the number of active sites it had open in the period was sharply down on last year, which will have limited the actual number of reservations received. Just 340 sites were open on average, it said, compared to 374 this time last year.
Barratt said this reduction was a hangover from the closure of all its sites in March, reflecting the time taken following lockdown to restart work on site. It said it opened 33 new sites in the period, compared with 26 the year before.
The number of completed sales in the three-month period was 24% up on the year before, at 4,032, as Barratt continued to process transactions delayed by the lockdown hiatus. Forward sales were also sharply up, at 15,135 homes, compared to just under 13,000 at this point last year.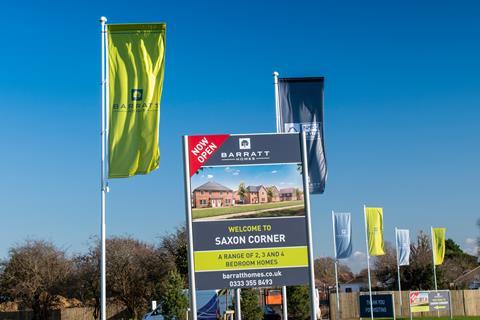 However, the firm pointed out that the recent reduced availability of high loan to value mortgages meant that first-time buyers were more than ever reliant on the government's Help to Buy scheme to purchase homes, with 51% of its buyers using the scheme, up from 45% last year.
Barratt said that "since the pandemic there has been a material change in loan to value (LTV) lending criteria with no mainstream mortgage lenders providing mortgages at 95% LTV for new-build homebuyers, increasing the reliance of first-time buyers on Help to Buy."
The government is due to rein in the availability of the Help to Buy scheme from April next year, but Barratt's statement argued that buyers who won't qualify for the new assistance will be able to use "other mortgage products and […] our part-exchange schemes to assist in buying a new home."
Thomas said: "While significant economic and political uncertainties persist, we believe our disciplined approach and strong balance sheet provide us with the resilience and flexibility to react positively to future challenges."
The firm said it had restarted land buying and had £570m of net cash, and expected to grow completed sales in the year to June 2021 to between 14,500-15,000 homes, assuming "no further national lockdowns creating disruption to our construction sites".
In the year to June, including the months covered by lockdown, Barratt saw the number of houses that it sold fall by 30% from 17,856 in 2019 to just 12,604.