Senior Bank of England official issues warning as government reports highest April lending since financial crisis
Banks might have to reduce mortgage lending to stay within regulatory limits, a senior Bank of England official has warned as official figures released this morning showed loans at their highest level since the global financial crisis.
Sir Jon Cunliffe the Bank of England's deputy governor, said steep rises in prices meant mortgage lenders were pushing against regulations introduced in the wake of the 2008-09 crash to ensure that 85% of mortgages advanced are less than 4.5 times the borrower's annual income.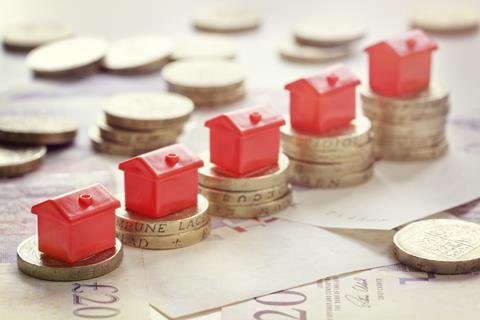 He said these legal limits, which so far have not changed lenders' behaviour, "would certainly begin to have a stronger impact".
Cunliffe said that there was evidence to suggest that demand in the housing market will not immediately fall way when the government withdraws its stamp duty cut on properties beneath £500k later this year, and that the measures would bite as "they are intended to" if prices continued to spiral.
Cunliffe also used his speech to the Law Society property section convention to admit for the first time that interest rates were potentially as significant a driver of house prices as lack of supply. He said a 1% increase in interest rates acted to reduce prices by anything between 2 and 11%.
"There is substantial evidence that credit conditions – both the cost and the availability – have played a leading role in driving house prices in the UK," he added.
His comments came yesterday prior to the release of the latest official government mortgage lending statistics. These showed that, while the number of loans advanced fell back in April from the March figure – the month that had originally been the stamp duty deadline – the seasonally adjusted figure of 117,860 loans was the highest April number since 2007.
The figure was almost three times the number of loans advanced last April during the height of the 2020 lockdown, but also 21% above the figure for April 2019.
Official house price data this week showed that prices in March were on average more than 10% up on the same month in 2020, the first experience of double-digit price inflation since the financial crash.
Iain McKenzie, CEO of The Guild of Property Professionals, said the lending data was "startling", demonstrating "the impact of the stamp duty holiday and millions of people reappraising their situation".