London developer is looking to combine general housing with later living in 5,000-home regional expansion
Developer Anthology is to work with sister companies Pegasus and Renaissance on mixed-tenure schemes including homes for general sale alongside later living developments as it expands out of London, the firm has said.
Anthology founder Mark Dickinson said the seven-year-old London-focused apartment developer will look to build on its 2019 merger with the later living developers as it aims to secure land for 5,000 homes over the next five years.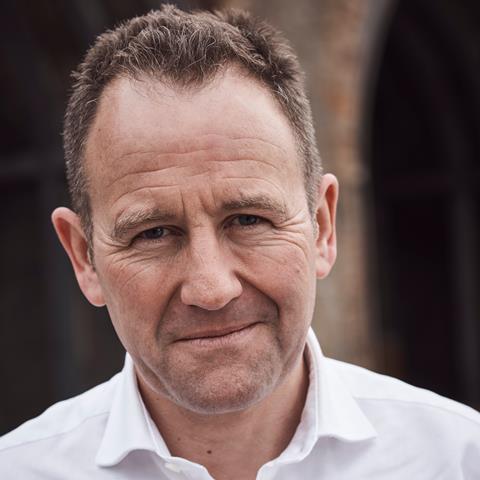 Dickinson (pictured, right), now chief executive of Lifestory, the parent company of Anthology, Pegasus and Renaissance, said the group, which operates from offices in London, Winchester and Cheltenham will consider opening new offices as it expands into different parts of the country.
While the £96m turnover Anthology business has thus far delivered mid and high-rise projects predominantly in Zones 2 and 3 in London, Dickinson said the firm was now looking to build further out in the capital, and in regional cities and larger towns.
However, he said the firm will remain committed to apartment projects, albeit at medium density, rather than move into housebuilding.
He said: "We want to look at a piece of land and think it doesn't necessarily have to be just Anthology, or just have to be retirement, it can be a mixed tenure. That's quite exciting – from a planning perspective it's quite attractive to push a broad range of uses: affordable, open market and retirement living.
"Commercially it gives us a number of channels we're selling into, and the social outcome of a mixed community is quite exciting. We're not averse to setting up another office as and when we need to."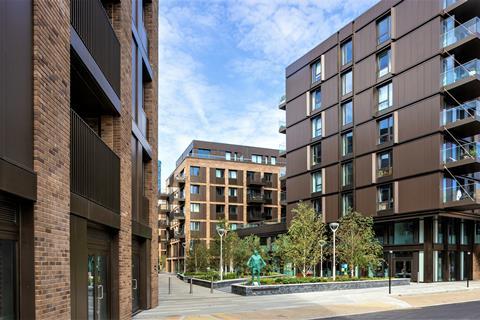 Dickinson set up Anthology in October 2013 after a period as development MD for Lendlease and project director on the athlete's village for the 2012 Olympic Games in Stratford. Having been set up with the backing of private equity firm Oaktree, Anthology has built almost 1,000 homes predominantly in London, including schemes such as the 276-home Deptford Foundry project (pictured, left).
Dickinson's comments come after Anthology parent Lifestory yesterday announced plans to build a pipeline of 5,000 homes over the next five years, with Anthology expanding into the regions.
In 2019 Anthology merged with fellow Oaktree-backed developer Pegasus, which had itself just bought Renaissance. Both Anthology and Pegasus remained owned by Oaktree.
Dickinson declined to put a figure on the investment that Oaktree is putting in to the expansion – or how much of the growth will be in later living projects and how much in general purpose housing for sale – saying only that the firm would respond to opportunities.
He said the strategy to expand Anthology out of London had not been driven by changes in demand due to the covid-19 pandemic.
"Anecdotally we all read about the move out of London, and the general flight because of the perceived change in working conditions. We may have seen a little of that, but it's not massive. The places we are looking at – Cheltenham, Bristol – have always been popular."
Pegasus and Renaissance have between them created 29 new later living communities across England, providing almost 1,100 new homes.