West Suffolk Council to delay consultation by months
A council has blamed possible changes to the government's National Planning Policy Framework (NPPF) for its decision to push back consultation on its draft local plan.
West Suffolk Council said it would consult on the plan in the second half of the year – months on from the initially planned spring date – to allow it to include any changes form the NPPF, which will be under consultation until 2 March.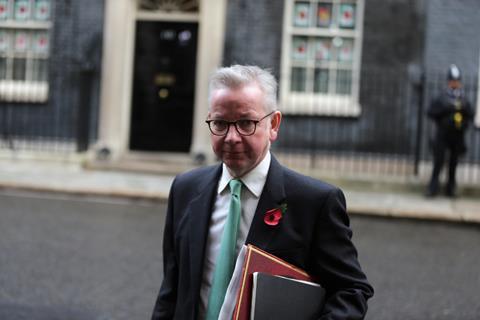 Last December, housing secretary Michael Gove set out a new approach to plan-making after pressure from backbench Tory MPs, which made clear that Whitehall targets would be "advisory", allowing councils free reign to plan for fewer homes where space is constrained.
>>See also: Updated list of councils to have delayed plan-making since Gove's targets U-turn
"Any changes to the NPPF are expected to be published in the spring and will inform the preparation of local plans," West Suffolk Council said in a statement posted to its website.
It is the latest council to delay its plans in the wake of the government's capitulation to backbench rebels.
Several councils, including Horsham, Isle of Wight, Mole Valley and South Staffordshire, have cited the government's consultation on proposed revisions to the NPPF as the reason for delaying local plans over the previous four months.
They are among 19 authorities that have either delayed or withdrawn local plans during that time.
>> See also Gove's retreat into nimbysim spells political trouble for the Tories
>> See also: The Gove who stole Christmas: Why planning backdown will have a huge impact
>> See also: Warning of 'complete collapse' in local plan-making after Gove reform announcement
A spokesman for West Suffolk Council said the alternative to pushing back its consultation would "risk delays and increased costs further down the line with the council effectively having to add in the NPPF changes and then reconsult".
They added: "The government's consultation on the NPPF includes suggested transitional arrangements for those authorities that are preparing local plans.
"This encourages local authorities to continue preparing local plans and for them to be submitted to the [Planning] Inspectorate by the 25 June 2025 at the latest.
"This is a small adjustment. The council is over halfway through the process therefore the key decisions and policy direction will not be reviewed.
"The council continues to maintain a five-year land supply and deliver on its existing local plan sites. The adjustment is simply to ensure that the council is preparing a plan in accordance with national policy."