Alpamint Capital says it will build homes on top of existing properties after planning relaxation
A developer looking to benefit from the government's recent relaxation of planning rules around upwards extensions of existing properties has pledged to build 5,000 "airspace" homes in London in the next decade.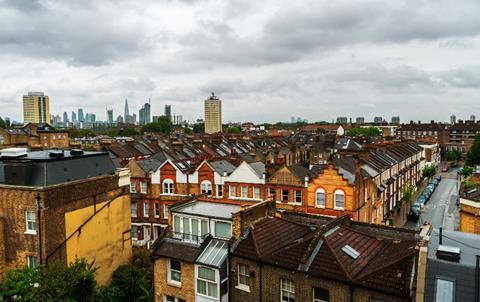 Alpamint Capital said it already had a pipeline of around 500 properties and was looking to partner with councils, housing associations and amanagement associations in the capital.
The firm intends to use offsite construction to deliver the new homes on top of existing buildings.
The announcement follows the introduction by the government over the summer of a raft of new permitted development rights, allowing the construction of new homes on top of existing houses, housing blocks and some commercial properties.
It also follows the publication of research by estate agent Knight Frank and another airspace developer, Fruition Properties, which claimed there was space for 2,000 rooftop homes in Southwark – just one of London's 36 boroughs.
Late last month developer Skyroom (pictured, below) won permission for 15 airspace homes on St James's Road in Southwark, designed by architect TDO. Skyroom's homes will also be built using offsite technology.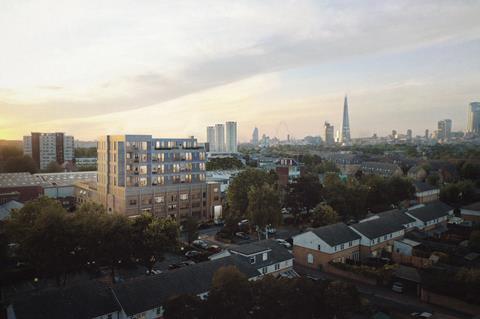 Recent schemes by Alpamint, which specialises in developments ranging from £500k to £25m in value, include the 101-room development of Clandon House in Finchley.
Joseph Zekaria, managing director of Alpamint Capital, said its 5,000 homes would be a mixture of properties which are eligible for Help to Buy under the current scheme and Shared Ownership, and that the firm was working with a number of MMC manufacturers in both the UK and overseas to deliver the schemes.
He said the new permitted development rights "have significantly accelerated the pace at which we can deliver on our strategic objectives."
He said: "We've made substantial progress during the past decade and are determined to bring about further development. Building 5,000 new homes is an ambitious plan, and one we are intent on meeting through our strategic asset development and investment.