Tim Beale defends £700m leveraged buy out of firm by real estate investor
Keepmoat chief executive Tim Beale has defended the structure of the leveraged buyout used by European investment firm Aermont Capital to purchase the UK housebuilder.
In his first comments since Aermont paid around £700m to buy £405m turnover Keepmoat at the end of October, Beale said the deal used an "eminently appropriate structure" and would allow Keepmoat to continue "business as usual".
Aermont raised a £275m bond to help finance the deal, which Keepmoat will pay interest on, leaving the firm somewhat "constrained by high leverage", according to ratings agency Fitch.
Aermont, which also owns Pinewood film studios, emerged as the victor in a summer bidding war for Keepmoat after it was put up for sale by former owners TDR Capital and Sun Capital.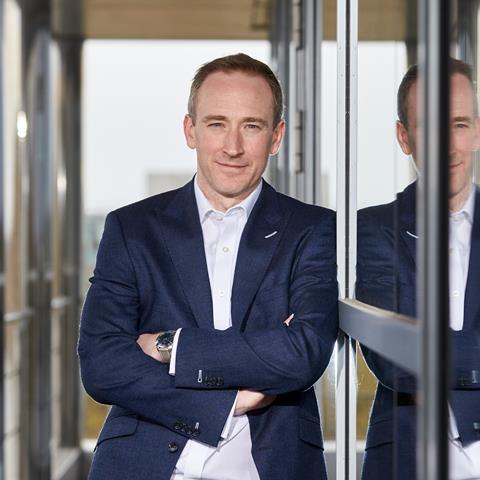 Beale confirmed that the reported £700m price tag for the Doncaster-based partnerships housebuilder was "not far from the mark" and said it delivered a "very good outcome for everyone", with the new shareholders "very supportive" of the firm's business plan and the existing management team.
Ratings agency S&P assigned the new holding company for Keepmoat a stable B+ financial rating on the basis it expects the debt put on the firm will not exceed four times its annual adjusted profit.
Beale said: "This is not an untypical debt structure, in fact we could have leveraged more if necessary. It's an eminently appropriate structure".
The use of leveraged buyout structures became controversial in the wake of the global financial crisis after they were seen to have contributed to the financial difficulties facing a number of housebuilders when sales volumes and land values dropped suddenly and unexpectedly.
Beale added that the business had rebounded strongly in the last year from the covid crisis, which saw the firm fall to a £20m pre-tax loss in the year to October 2020 as revenue dropped and completions fell to 2,460 from more than 4,000.
Beale declined to comment on the numbers achieved by the firm at it recent financial year end, but S&P said it expected the business to pull in turnover of more than £700m in the current financial year, generating a profit margin before exceptional items, tax, debt and amortization of around 11%.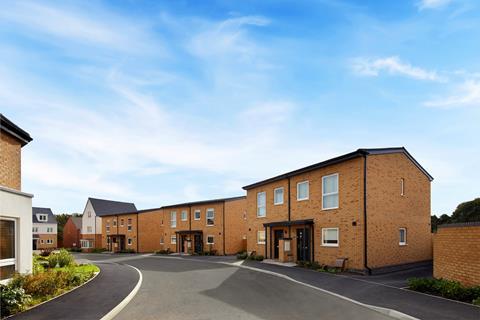 Keepmoat, which operates from nine regional offices, builds low-cost homes, the majority of which are for private sale, largely on public sector land in the north and midlands. Beale said the firm was in "a strong sector in a particularly strong niche," with sales "strong" and build cost inflation "a headache but manageable".
Beale said Aermont was backing the firm's existing growth strategy, which was to use cash generated from operations to grow further partnerships housing opportunities, with a "good foundation for growth" in place.
He said growth will initially be focused on bringing up each of the existing offices to operate at full capacity, before then "think[ing] about where we might want to start new regions at the right time".
He said Aermont had made a "very compelling offer" which was attractive enough to allow Keepmoat to halt its plans for a potential stock market listing.
Aermont, which has offices in London, Luxembourg and Paris and is headed by French real estate investor Leon Bressler, is an asset manager focused on real estate, and has owned Pinewood and Shepperton studios since buying the Pinewood Group in 2016.
Paul Golding, partner at Aermont Capital, said he was "thrilled" to acquire Keepmoat and to "support its exceptional teams in our shared ambition to grow the business".
"The company is perfectly positioned in an important spot within the UK housing market," he said. "We believe the Partnership model generates significant opportunities at a time when working together with local authorities and government to deliver strong communities is more important than ever."
>> See also: Keepmoat's Tim Beale: It's no secret we're looking at our options