Shropshire councillors approve scheme after Harworth agrees to double number of affordable homes
Plans to build 1,000 homes on the former Ironbridge power station site in Shropshire have been granted outline planning approval after master developer Harworth Group doubled the number of affordable homes in the scheme.
The scheme, which includes a retirement village, had been refused permission by Shropshire council last month over concerns that the 5% of affordable housing originally offered was too low. Shropshire council's planning policies state that developments should provide 20% affordable housing where viability allows.
However Harworth has now agreed to amend its planning agreement to deliver a further 5% of affordable housing as assisted living accommodation, bringing the total to 10%.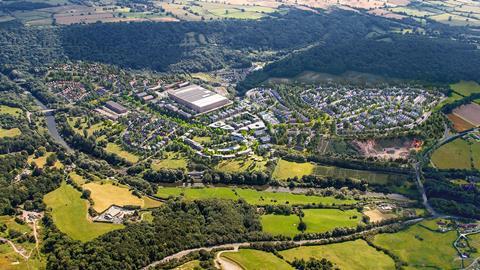 "The principal change is that Harworth now have sufficient confidence to designate / ring fence this accommodation as affordable (Assisted Living) following their discussions with a Registered Provider [of] social housing," council papers said.
Harworth also agreed to provide more funding for road improvements and to increase its contribution towards a health facility from £500,000 to £913,000.
The scheme will also include office space, shops, allotments, sports pitches, a railway link, leisure facilities, a primary school and cycle routes.
The approval is subject to referral to the Housing Secretary.
David Cockroft, regional director for the Midlands at Harworth, said: "We have worked with stakeholders every step of the way to ensure this is a long-term development that the community can be proud of, and one that is well connected to the existing local network of roads, footpaths and open spaces that surround the site.
"Work to remove the former power station buildings is well-progressed and we aim to begin the first phase of construction on the site early next year. As always, we will engage with all local stakeholders to keep them updated of our progress."
The development, which straddles two local authority boundaries, was approved by neighbouring Telford and Wrekin council earlier in the year.
Shropshire councillors delayed making the decision in June in order to seek more clarity over the affordable housing offer before refusing it in August, before this week's approval.