Employer: Clifton Diocese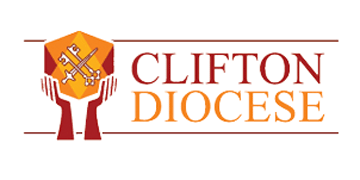 Location: Bristol
Salary: circa £50,000
Closing date: 30 Jan 2022
Contract Type: Permanent
Hours: Full Time
Job Function: Surveyor - General practice, Surveyor- Management
Principal Surveyor
The Clifton Diocese is seeking to make the appointment of Principal Surveyor.
The Diocese of Clifton is the Roman Catholic diocese covering the West of England and includes the City and County of Bristol, the counties of Gloucestershire, Somerset, Wiltshire, North Somerset, South Gloucestershire and Bath and North East Somerset. There are 107 parishes within 13 deaneries serving a Catholic population of around 190,000.
As part of an established Property Services team, the Surveyor is appointed as the lead for condition surveys, minor works and capital projects. The diverse portfolio includes churches, church buildings, residential accommodation, operational property and some commercial investment assets, many of which are Grade l & ll listed.
On arrival, the Principal Surveyor will take responsibility for two major projects including the refurbishment of a £3m heritage asset in Central Bristol and a £1.8m roof refurbishment in South Bristol, alongside the day-to-day management of the estate.
The successful candidate will possess relevant experience in a building surveying role with responsibility for the delivery of complex refurbishment, fit-out and strategic maintenance projects within the heritage sector. You will have strong commercial and technical skills, and contract management together with a comprehensive technical understanding of buildings, their services and lifecycle planning. There will also be the opportunity to work with the Head of Property Services to input to the Diocese's property strategy, as well as exposure to acquisitions and disposals.
A highly personable and customer focussed approach is vital to success in the role, owing to regular and continued liaison with parishes, members of clergy, trustees, volunteers and the community, whilst operating as a direct representative of the Diocese.
Prospective candidates will have a background in building surveying or project management supported by a relevant qualification (RICS or MCIOB).
The Principal Surveyor appointment offers the opportunity to have a direct impact on the lives of the clergy and community through property across a highly diverse portfolio.
Further information and a copy of the candidate information pack can be found on the following link: https://online.flippingbook.com/view/472949942/
For a briefing discussion please contact our retained advisor Nick Coppard (nicholas.coppard@mrgpeople.co.uk / 07896079495 at The Management Recruitment Group. Applications should consist of a CV and should be sent to nicholas.coppard@mrgpeople.co.uk.
Closing date for applications is midnight on 30th January 2022.
First stage interviews with MRG are scheduled for w/c 31st January 2022.
First stage interviews with Clifton Diocese are scheduled for w/c 14th February 2022.
All third-party applications will be forwarded to The Management Recruitment Group