Truro, Cornwall, United Kingdom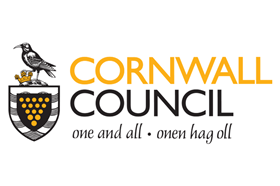 This role sits within the Council's Strategic Housing service, which is being established to provide an overview of total housing supply, needs and issues in Cornwall. The function sits within the Planning and Housing Service in the Council's Sustainable Growth and Development Directorate.
About the role
Reporting into the Head of Strategic Housing, the new role of Housing Supply Lead manager is a senior position within the service and will manage a small team who play a pivotal role in supporting the political direction of the Council and support the delivery of housing – as articulated in the ambitions of the Council's Outcome Delivery Plans, The Cornwall Local Pan and Devolution Deal.
In practice this will require oversight and development of a range of housing supply interventions to address priority housing needs. Current priorities are the creation and implementation of the Housing Demand strategy (which includes previous TARRP and Housing Crisis Plan requirements) to reduce the costs of temporary housing together with the provision of specialist and supported accommodation.   
Please view the role profile here, your application will need to demonstrate how you meet the required criteria. Please ensure you answer all of the pre-screening questions in full, within the application form. Guidance on how to complete your application can be found here: the application process.
Please be advised that for this role we are accepting uploaded supporting statements which are to be no longer than 3 pages of A4.
About you
The role requires suitable qualifications and experience, ideally including extensive technical knowledge and experience gained in a housing or planning strategy context.   
A key responsibility will be oversight of the team through the adoption of new ways of working and as such the post holder should be able to point to previous achievements of change management and performance management.
A track record of co-ordinating diverse teams and building successful working relationships with internal and external services and stakeholders including elected Members is also an essential requirement for the role.
Understanding of EU and government policy and legislation planning, housing, property, construction, development and procurement issues and associated best practice at national and regional levels are seen as key. 
About us
Fairness and inclusion are at the heart of our vision for Cornwall. In order to best serve our communities, we are striving to achieve a diverse workforce that is inclusive of all backgrounds, cultures and identities; e.g. race, disability, sex, gender, age, religion and sexual orientation. We are an equal opportunities and Disability Confident employer, and we will assess applicants on their merits.
Cornwall Council is committed to safeguarding and following safer recruitment principles to help make sure our staff and volunteers are suitable to work with children, young people and adults at risk. It's a vital part of creating a safe and positive environment and making a commitment to keeping all service users safe from harm.
Whilst the location/work-base for this role has been specified our evolving ways of working means that the role may require you to also work remotely (e.g. from home/other locations). We will discuss this with you during the recruitment process.
More information about working for Cornwall Council is available here.
We are happy to talk about flexible working options.
Additional Information
Interview Dates: Early April
External Closing Date: 2 Apr 2023
Advertised Salary Range: £50,301 - £60,891
Job Type/Contract Type: Permanent
Hours per week: 37