Employer: United Kingdom Atomic Energy Authority (UKAEA)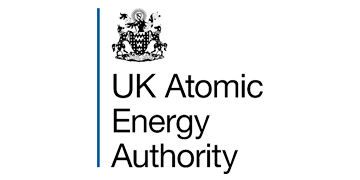 Location: Abingdon Rd, Culham, UK
Salary: £70,696 to £75,414 + excellent benefits including outstanding pension
Closing date: 6 Feb 2022
Job position: Head of
Contract Type: Permanent
Hours: Full Time
Job Function: Developer, Project Manager
Head of Campus & Property Development
Department: Campus Development
Confirmed Grade: Level 7
Site Location: UKAEA Culham, Oxfordshire
Company Description
By 2050, the planet could be using twice as much electricity compared to today. Are you interested in contributing to shape the future of the world's energy? If so, read on.
Fusion, the process that powers the sun and stars, is one of the most promising options for generating the cleaner, carbon-free energy that our world badly needs. UKAEA are at the forefront of realising energy from fusion, working with industry and research partners to deliver the ground-breaking developments that will underpin tomorrow's fusion power stations with the aim of bringing fusion electricity to the grid.
As we work towards our mission and goals, UKAEA has devised values that capture the spirit of how we work. These values include being: Innovative, Committed, Trusted and Collaborative.
Job Description
Who are we looking for?
UKAEA's world leading innovation campus is a recognised national hub for fusion technology and related research. As well as operating its own fusion facilities and offices, UKAEA hosts over 40 tenants and innovation companies – underpinning the corporate goal "to create places that accelerate innovation and develop skilled people for industry to thrive".
We are seeking an experienced and influential Head of Campus and Property Development that can bring innovation and vision to the role. You will be responsible for the property development function and the transformation of the campus over the next decade and more. You will need to be a self motivated individual with extensive property experience at a senior level and someone that can make sound business conclusions. If this exciting and innovative role sounds like it could be for you, then we would be keen to hear from you.
What will you be responsible for?
Responsible for the development and implementation of UKAEA's campus & property development strategy.
Delivering a significant construction programme.
Contributing to the management of UKAEA's property interests at Harwell.
Engaging with key stakeholders on property-related matters.
Qualifications
Essential skills, experience and competence required
Member of RICS or other relevant professional institution.
Qualified to degree level.
Extensive property experience, preferably gained in both the public and private sectors.
Commercial and business acumen.
Skilled negotiator.
Track record and ability to determine strategic direction.
Highly focussed on providing excellent customer service, stakeholder engagement, team building and staff morale.
The ability to make sound business conclusions; balancing the pressure of building and developing a safe and enabling environment with safeguarding public money.
Highly responsive and enthusiastic and able to deliver in a high-pressure environment.
Desirable skills, experience and competence
The management of a commercial portfolio in a science park/innovation based environment, and delivery of a science/innovation based construction portfolio.
Additional Information
What we offer
A competitive salary
30.5 days' annual leave increased with length of service (including privilege days and 3 days between Christmas and New Year) plus bank holidays
Outstanding defined benefit pension scheme
A culture committed to being fully inclusive, supported by a Being Inclusive Strategy and Inclusion Ambassadors
An Employee Assistance Programme and trained Mental Health First Aiders, with a full calendar of health and wellbeing initiatives
Flexible working options including family friendly policies
Emergency leave (paid)
Wide range of career development opportunities (e.g. professional registration, internal promotions, coaching and mentoring programme)
Annual corporate bonus scheme
Relocation allowance (if eligible)
We welcome applications from under-represented groups, particularly from individuals from black and other ethnic minority backgrounds, including nationality and citizenship, people with disabilities, (visible and hidden) and women. The Executive team with support from our EDI 'Equality, Diversity and Inclusion' (EDI) partner and Inclusion Ambassadors, is actively promoting EDI and taking steps to increase the diversity of our people through reinforcing best practice in recruitment and selection, and revaluating approaches where it is clear we can remove barriers to success. We are easily accessible by car and are a 10-minute walk from Culham Railway Station in Oxfordshire.
Please be advised that this vacancy is due to close on Sunday 6th February 2022. We may close earlier than this date if large or sufficient numbers of applications are received.
Please note, all employees working at the UK Atomic Energy Authority will be required to complete an online Disclosure Certificate application as part of their clearance – The Disclosure & Barring Service (DBS) checks will show the details of all current criminal convictions (convictions considered unspent under the Rehabilitation of Offenders Act 1974) or will confirm that there are no such convictions.
Note for applicants who are applying for employment with UKAEA either from outside the United Kingdom or who have spent time outside the United Kingdom in the last five years. Please visit the UK government website. If the country you are resident in or have resided in is not listed on this website or that the UK Government is not aware of how to obtain a criminal records check from that state then we are unable to process your application.