Employer: Lancashire Constabulary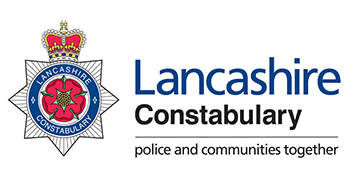 Location: Hutton, Preston, PR4 5SA
Salary: £33,618 - £37,281
Closing date: 16 Feb 2022
Contract Type: Permanent
Job Function: Project Manager
S498-21 Estates Project Manager (LC9)
Division: Business Support
Department: Estates and Facilities Management
Rank: Not applicable
Grade: LC 9
Salary: £33,618 - £37,281
Eligible applicants: Prince2 or equivalent Project Management qualification.
Job Advert
We have numerous exciting opportunities for Estates Project Managers to join the Estates Team within Lancashire Constabulary, based at Hutton Headquarters.
Within this role you will manage multiple projects in line with the Estate strategy, utilising Project Management methodologies. You will provide effective project management on refurbishment and development projects across the Constabulary.
You will assume the role of Project Manager and Contract Administrator on a range of Estates and Facilities Management projects. Throughout the project life cycle, you will monitor costings and Health and Safety, ensuring that acceptable quality standards of workmanship and performance are achieved. Your ability to lead project meetings will be achieved through your to problem solving skills, effective communication and relationship building.
Knowledge and experience of Building Regulations, Codes of Practice and other relevant statutory legislation, for example, the Disability Discrimination Act is imperative, alongside your experience of negotiating and administrating industry standard construction contracts including JCT and NEC.
About you
You will be an experienced Project Manager with a related project management qualification. In addition, you will have extensive Estates knowledge by holding a HNC or relevant qualification equivalent to NVQ Level 4 in a Building / Construction related subject or willing to work towards this within 3 years.
Having the ability to effectively communicate with a range of stakeholders, along with strong organisation and prioritisation skills, will allow you to deliver projects timely, in budget and with minimal disruption. Alongside this you will be proficient in IT packages and project management software.
Your drive, self-starter attitude and customer service approach will be a great asset to the role.
What We Offer
Ample free parking on site
Company Pension Scheme
FlexiTime
2 subsidised canteens on site
An onsite gym with exercise bikes and weights, along with weekly fitness clubs such as boot camp.
Further details of the requirements and duties of the post can be found on the attached Role Profile.
Before you complete the online application, we would advise you to read the attached Information and Guidance documents.
THE CLOSING DATE FOR THIS VACANCY IS 16TH FEBRUARY 2022 AT 23:55.
Downloads
PDF, Size 0.25 mb

PDF, Size 0.17 mb

PDF, Size 0.14 mb