£6,000 per annum on the basis of an average of two days per month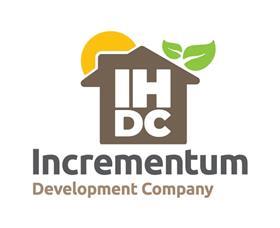 Incrementum Housing Development Company Limited ("the Development Company")
Incrementum Housing Management Company Limited (the "Management Company")
("together the Housing Companies")
Remuneration: £6,000 per annum on the basis of an average of two days per month
Location: 1 Time Square, Warrington, WA1 2NT
Time commitment: Variable but likely to be one to two days per month, with review after 6 months.
Closing date for applications: 9 June 2023
About us
The Housing Companies were set up in 2018 by Warrington Borough Council as 100% local authority owned and controlled companies, with the principal aim of maximising revenue income through the delivery of high quality mixed tenure housing across the borough to meet local housing needs and to offer a genuine choice of tenure to local people.
The Housing Companies are set up under a dual structure with the Development Company building properties and leasing them to the Management Company to onward let.
We are a high quality house builder providing a mix of both private and private affordable rented properties throughout Warrington. We believe we understand how people want to live, which is reflected in the efficient design of our homes in desirable locations. We pride ourselves in offering bespoke, sustainable, low carbon homes that are based upon the principals of safe and inclusive communities.
The Housing Companies have two sites almost complete, with all phases fully let.
The role
The Housing Companies are looking for an individual to join the board and take an active role in the running of the companies and their future development.
The Housing Companies are operated concurrently, with the proposed board appointment to be to both company boards.
Key Responsibilities
To contribute to the determination and direction of the companies' strategy and ensure implementation of the Business Plan.
To review and scrutinise activities across the companies to ensure standards are met, and targets and objectives are achieved.
To ensure compliance with regulatory standards.
To ensure the maintenance of sound financial management of resources, ensuring expenditure is in line with its objects, and investment activities meet accepted standards.
To scrutinise the integrity of financial information and those financial controls and systems of risk management are robust.
To always act in the best interest of the company.
To maintain absolute confidentiality about all sensitive/confidential information received.
To develop and maintain good working relationships with colleagues, other partners and relevant agencies.
To attend Board meetings or other Committees, including Council committees as appropriate.
To ensure appropriate preparation and review of Board papers and active participation in the meetings.
Attend induction, training and performance review sessions and other such sessions or events as are reasonably required by the company.

Who we are looking for
Candidates should be able to demonstrate:
A demonstrable record at a senior level, with exposure to a non-executive board or similar.
An understanding of governance particularly in relation to the role of the Board in overseeing the performance of organisations.
Credibility and stature as a strategic leader in organisations of scale and complexity.
Excellent commercial acumen and strong analytical skills, gained from leading organisations in these sectors.
The Housing Companies are particularly looking for individuals with experience in certain areas in order to further drive the Housing Companies' development:-
Essential experience
The proposed candidate will be required to have experience in one of the below areas:-
Housing management
Property development
Construction
Asset management
Finance
Audit
Additional desirable experience
As well as the essential experience above, it would assist candidate's application if they are also able to demonstrate additional experience in any of the below areas:-
Health and safety
Strategic leadership
Risk and audit
ESG / sustainability
Stakeholder engagement and customer service
Governance
Regulatory matters
We are particularly interested to hear from groups who are under-represented at board level (for example with respect to ethnicity, younger ages, disability, LGBTQ+ and those living in areas of low social mobility).
All candidates must demonstrate, in their CV and supporting letter, how they meet the selection criteria for the roles, through their knowledge, skills and experience.
APPLY - SEND CV and SUPPORTING STATEMENTS