Employer: St George's University of London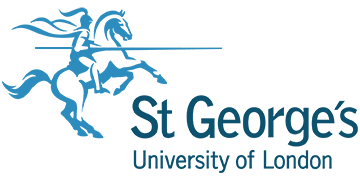 Location: London (Greater)
Salary: Salary to £75,000 plus excellent benefits
Closing date: 6 Feb 2022
Job position: Assistant Director
Contract Type: Permanent
Hours: Full Time
Job Function: Facilities Manager
Assistant Director of Estates
St George's University of London is seeking to appoint to the crucial leadership role of Assistant Director of Estates.
Home to over 5,500 students and 800 staff, St George's is the UK's only dedicated medicine and health sciences university and the only UK university based in a hospital (St George's Hospital).
Reporting to the Director of Estates and Facilities, the Assistant Director of Estates will take on a broad leadership role with a remit for estates maintenance, capital development and space management across the St George's estate portfolio. The postholder will be responsible for the management and delivery of the University's capital investment programme from business case to project completion, which includes funded projects to expand and provide high quality teaching and research environments. The postholder is also responsible for the management and delivery of the maintenance contracts, utility services and will take the lead in ensuring that all buildings conform to statutory compliance legislation.
We are seeking an individual with broad estates management experience, with proven experience of leading estates maintenance across a large-scale portfolio, together with knowledge and experience of capital projects delivery. Experience of working in live, operational estates environments with technically complex and critical facilities would be particularly advantageous.
To be a success in the role you will need to be highly motivated and results-focused with excellent interpersonal and communication skills. You will manage a team of in-house estates professionals therefore demonstrable leadership abilities are crucial.
The role offers a fantastic career progression opportunity for an ambitious and enthusiastic individual to further their career in an estates leadership role across a complex estate and with a renowned organisation. The Candidate Brief can be viewed at https://online.flippingbook.com/view/825832450/
To arrange a confidential briefing discussion please contact our retained advisors Ben Duffill (ben.duffill@mrgpeople.co.uk / 07976 125 010) or Michael Hewlett (michael.hewlett@mrgpeople.co.uk / 07972 579 938) at MRG.
Applications should consist of a comprehensive CV (of not more than four pages) and a covering letter (of not more than two pages). Applications should be sent to
ben.duffill@mrgpeople.co.uk and michael.hewlett@mrgpeople.co.uk.
Closing date for applications is 6th February 2022.
St George's University of London takes pride in the diversity that exists in both its students and staff.
Flexible working, including part-time or reduced hours of work, opportunities to work from home for many posts, compressed hours and local flexibility in agreeing start and finish times of work are among the extra benefits offered by St George's, University of London.