Employer: University of Huddersfield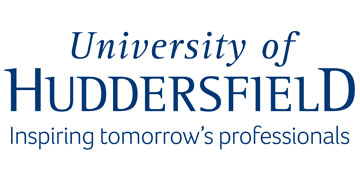 Location: Huddersfield, West Yorkshire
Salary: £64,256 - £83,507 per annum plus excellent benefits
Closing date: 30 Jan 2022
Job position: Director, Head of, Senior Manager
Contract Type: Permanent
Hours: Full Time
Job Function: Facilities Manager, Project Manager, Senior Management
Assistant Director of Estates and Facilities (Property Services)
The University of Huddersfield is seeking to appoint to the crucial role of Assistant Director of Estates and Facilities (Property Services) within its Estates and Facilities Directorate.
The Estates and Facilities Services are instrumental in ensuring facilities offered by the University of Huddersfield to students, staff and visitors are first class, that Huddersfield maintains its strong financial position within the top ten of mainstream universities and has an academic estate that is rated within the top 10% in the UK.
Reporting to the Director of Estates and Facilities, the Assistant Director of Estates and Facilities (Property Services) will play a key role in the management, development, planning and financial control of sections within property services including masterplanning and capital development, refurbishment and maintenance, infrastructure management and compliance. The postholder will join at an exciting time for estates strategy development and capital programme delivery, with ambitious plans to deliver a National Health Innovation Campus on the site of the town's former sports centre, Southgate.
The successful candidate will have a proven track record of leading and implementing estates strategies across large-scale, high-footfall estates portfolios for complex and diverse organisations. We are seeking an individual with broad estates management experience, with proven experience of leading capital programme delivery across a large-scale portfolio, together with knowledge and experience of estates maintenance.
To be a success in the role you will need to be highly motivated and results-focused with excellent interpersonal, communication and leadership skills. You will develop and manage a diverse team therefore experience of leading teams of estates professionals is essential, as is the ability to successfully develop relationships with external partner organisations.
This is a great opportunity to join a highly acclaimed and successful team. The Estates and Facilities team were awarded the AUDE University Estates and Facilities Team of the Year in 2019, for excelling in areas from social engagement to strategy, leadership skills and space management. The Estates team were also shortlisted in the 2020 Times Higher Education awards for Outstanding Estates Strategy and Outstanding Contribution to Equality, Diversity and Inclusion.
The role offers a fantastic career progression opportunity for an ambitious and enthusiastic individual to play a key part in the continuing and future success of the University and its wider role in the Town and region.
The candidate brochure can be viewed at https://online.flippingbook.com/view/272047512/
To arrange a confidential briefing discussion please contact our retained advisors Ben Duffill (ben.duffill@mrgpeople.co.uk / 07976 125 010) or David Craven (david.craven@mrgpeople.co.uk / 07932 717 438) at MRG.
Applications should consist of a comprehensive CV (of not more than four pages) and a covering letter (of not more than two pages). Applications should be sent to
ben.duffill@mrgpeople.co.uk and david.craven@mrgpeople.co.uk.
Closing date for applications is 30th January 2022.
Interviews will take place on 2nd March 2022.