The campaign group leader discusses snagging retention and what reforms buyers really need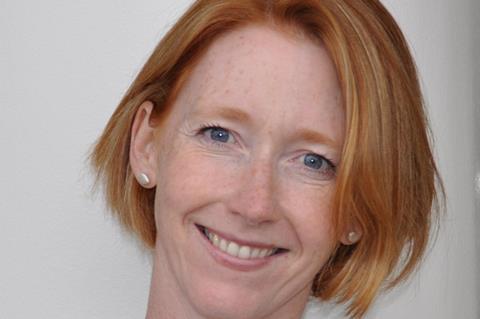 Three-quarters of prospective homebuyers would consider investing in new build rather than old, a survey for the Home Builders' Federation (HBF) found this month. That's good news for the housebuilding sector, but the reality of its selling practices and products may be provoking an increase in buyers' remorse. The HBF's national new homes survey found a near doubling last year in the number of buyers saying they would not buy from the same builder again.
The quality of new homes has come under recent scrutiny in the wake of well publicised failings. But back in 2012, Paula Higgins saw the need for a campaign group to help people negotiate the hurdles of buying both new and existing homes. Having worked in the Ministry of Communities, Housing and Local Government's predecessor, the Department for Communities and Local Government, Higgins understood both construction and policy.
The HomeOwner's Alliance (HOA), therefore, is not there to bash industry or government. "We want people to buy homes," says its founder and chief executive, "but to be able to do it in an informed way". As well as offering advice to the public, HOA commissions and produces research and reports, surveys homeowners annually, and campaigns on such issues as new-build quality and snagging, leasehold reform and estate agency services.
What is homebuyer perception of housebuilders and new homes today?
Many buyers like new build for qualities like low maintenance and energy efficiency. Their expectations are high, but because of lack of supply they have little choice of housebuilder. They can also get overwhelmed by new home marketing.
The people who come to us are those who have problems with their homes or their homebuilder. They may find that the warranty doesn't cover what they expect it to, or that housebuilders' customer codes and complaints procedures don't provide an adequate outcome when, for example, they move into a new home and find defects or that the parking space is too small for a car.
Our last new home satisfaction survey found eight in 10 new build buyers were happy with the mortgage process, more than seven in 10 content with sales particulars and handover but only half agreed there was a clear explanation of how their warranty worked and only six out of 10 were satisfied with snagging. An overwhelming nine in 10 new homebuyers supported the idea of a snagging retention, withholding funds until faults are put right by the housebuilder.
You have a campaign for better new build – what does it want?
We feel the whole process is heavily weighted in favour of housebuilders and that the homebuyer has no control – they can't choose their warranty provider. Buyers are entirely reliant on their housebuilder and while there are many good housebuilders out there, we want more to build right. It is unacceptable to have new homes sold with 150 faults.
Our recommendations align with those of the all-party parliamentary group for excellence in the built environment's report, More homes, fewer complaints, which was published in 2016.
We want to see a snagging retention – of a minimum of 2.5% – and for buyers to have the right to inspect their home before moving in.
We want to see the industry have a proper regulator, like Ofwat in the water sector. You may walk away from a rogue car, but you can't do the same with a house.
The campaign is also calling for standardised contracts, a review of the inspection and warranty regime, improved consumer information and greater transparency, a single homebuyers' code – to end the current confusing proliferation – and an end to the gagging orders housebuilders can impose on buyers when addressing problems.
Do you think greater diversity of housebuilding players would make a difference?
I definitely do. The industry has been too reliant on a relatively small number of big players. We need to encourage more smaller builders, and local authorities and housing associations have a part to play too.
Modern methods of construction could also help address inconsistency in delivery. One site will have a good foreman and produce quality homes while another a few miles away will produce something very different.
Do housebuilders talk to you to learn more about customers?
We do get approached by individuals working in the industry saying they are generally supportive of what we do. We do not have regular contact with the larger housebuilders, but we would be happy to engage with them to help drive up standards.
How do housebuilders need to change in your view?
They need to provide better and more transparent information to customers – and people in turn need to be better educated. People don't know what questions to ask when buying a home, and buying new can in some ways be riskier than buying old because often all you see is a showhome and a marketing brochure.
It comes down to housebuilders needing to listen to customers, communicate better and help their industry to do better. Whether they are privately or publicly owned, housebuilders are delivering for the public good, and so they should be taking greater responsibility. They need to be delivering for the customer, rather than year-end targets.