The facts and figures on all the big players and disruptors in the sector – and what they're doing now and next
Time was you knew where you were with housebuilding: only private housebuilders or councils did it, with the former trying to make as much money as they could, and the latter making their houses affordable for working people. Even when housing associations took over the mantle from local authorities from the 1980s onward the distinctions remained very clear, with homes for private sale on one side, homes for subsidised rent on the other.
By degrees, however, we have entered a very different world. Inspired by the government's ambition to build 300,000 homes per year by the middle of the next decade, new breeds of developer are entering the market, while local authorities are re-entering the fray with serious intent.
All the old boundaries between what defines different types of home builder are breaking down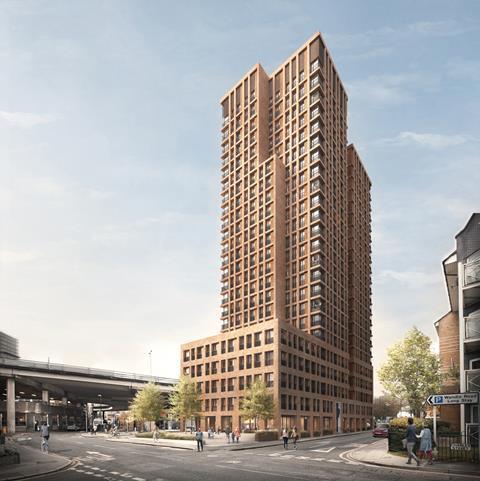 But it is not just the variety of types of new home builders that is so radical, it is that all the old boundaries between what defines them are breaking down. Housing associations are becoming master developers and entering into strategic land promotion, while housebuilders are setting up registered provider arms to manage affordable housing. Meanwhile, local authorities aren't just building homes at deeply discounted social rent levels (though many are certainly intending to do that), they're building home for private sale, part ownership, market rent – and everything in between. Former Housing Corporation boss Steve Douglas, now co-chief executive of consultant Altair, says: "Housebuilders are becoming registered providers and associations are moving across to be housebuilders. It's a truly mixed economy."
It is easy to get carried away with all this innovation, however. Mainstream housebuilders still build the majority of new homes in the country, with the bulk of the 79% increase in output seen in the last few years down to them. The top 20 builders, in fact, produce 100,000 homes just themselves. However, with slowing house price growth, few of the larger ones look likely to significantly expand production in the next few years, with Gleeson and Countryside notable exceptions. "There's only two of the listed players that will deliver double-digit volume growth – it's not where the cycle is right now," says Cenkos analyst Kevin Cammack. Meanwhile, the latest data suggests the explosion in homes built under Permitted Development Rights is, likewise, running out steam, with the volume of homes delivered under this route falling by a third in the year to April 2018.
So, with housebuilding rates still needing to rise by more than a third to meet the government's 300,000-home ambition, it is nonetheless to those players who are either new, or innovating, that the market is looking. Here, Housing Today looks at those different sectors, and picks out some of the key firms to watch in each area.
Local authorities
For many experts, the biggest opportunity for a big increase in new housing supply comes from local authorities, where borrowing rules and the political climate have effectively cut them out of housing supply for nearly three decades. Prime minister Theresa May, announcing in October last year the abolition of the Housing Revenue Account borrowing cap, which had prevented councils building homes directly, said the move could allow 10,000 homes to be built annually. In truth, however, councils were already gearing up for a big increase in building via another borrowing route, and nobody can predict how big the opportunity really is.
Janice Morphet, visiting professor at the Bartlett School of Planning and author of a recent study on local authority build programmes, estimates that more than 70% now have some form of housebuilding programme, albeit many are still feeling their way. Beyond those quoted below, Hackney, Camden, Greater Manchester, Newham and Redbridge all claim significant programmes.
Chris Brown, chief executive of regeneration developer Igloo, says Labour councils are partly driven by the return to more left-wing politics under leader Jeremy Corbyn. "In the aftermath of the collapse of the deal [with Lendlease] in Hackney, many are looking for any alternative to selling land to developers." David Birkbeck, chief executive of consultant Design for Homes, says: "More and more, it feels like change will come from the local authorities coming back into the market."
Leaders of the pack:
Brick by Brick Croydon's housing company was set up in 2016 to deliver new homes on council-owned sites, 50% of which are affordable. It has planning approval for 1,500 homes on 40 sites, with 12 schemes under construction and the first homes due to complete imminently. Mike De'Ath, partner at housing architect HTA, says: "They're just cracking on. It's proper disruption."
Homes for Lambeth This vehicle has been set up by the London borough of Lambeth to deliver a pipeline of 3,500 homes on council land in the borough, often by redeveloping and densifying existing social housing estates. Former Barratt regional managing director Richard Reynolds, group chair of the body, says it is committed to a £1.6bn development programme and will be on site at five schemes by the summer. "The ambition is to maximise the delivery of council rent housing."
One to watch:
York The city in January unveiled a plan to build 600 homes directly, taking advantage of the lifting of the Housing Revenue Account borrowing cap by raising money against the council's rental income. The council describes it as the biggest building programme since the 1970s, with 250 of the homes set to be affordable.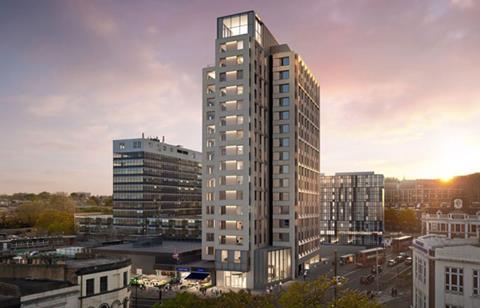 Build to Rent
The biggest growth in volume terms over the next couple of years is coming from build to rent

Kevin Cammack, Cenkos
The private "build to rent" sector has grown from next to nothing in five years to a major element of housing delivery. According to the British Property Federation, there are now 30,000 complete, purpose-built private rented homes in the UK, with a further 110,000 in the development pipeline. This growth has been spurred by the interest of financial institutions, such as M&G and AIG, in the long-term reliable yields potentially provided by rental housing. Cenkos analyst Kevin Cammack says: "The biggest growth in volume terms over the next couple of years is coming from build to rent." As well as those firms listed below, there are a multitude of funds backing individual schemes as part of an investment portfolio.
Leaders of the pack:
Fizzy Living Born out of housing association Thames Valley, Fizzy Living was one of the first out of the gate to demonstrate the potential customer interest in the sector. Until recently in talks to be bought out by blue chip developer British Land, Fizzy Living has picked up multiple awards for successfully developing a funky consumer brand to attract tenants to its raft of developments.
Essential Living The developer has built out four schemes in and around London since its inception in 2013, with an ambition to build up a 5,000-home portfolio. Backed by fund manager M3 Capital Partners, it is an enthusiastic proponent of modern construction methods. Essential's 23-storey Union Wharf scheme has been built from steel-framed modules, one of the first high-rises to use this technology.
One to watch:
Greystar The 25-year-old US rented housing giant opened a UK business in 2013, since when it has built up a £4.1bn property portfolio, mainly through acquisition. However, it has also built up a 4,500-home development pipeline, and is building out a 1,439-home scheme in Greenford, west London, thought to be the largest build-to-rent scheme in the country, and another in Canary Wharf.
Housing associations
The most entrepreneurial UK housing associations have been diversifying from the core purpose of providing social housing for well over a decade. Since 2011, the drastic reductions in government grant available, plus a wave of mergers in the sector, have turbo-charged the pace of change by forcing them to build private homes to generate surplus to fund affordable housing. Many of those born out of recent mergers, such as Optivo, Peabody and Clarion, have got ambitious development programmes, which have been part of the price of securing regulatory approval.
The biggest housing associations are becoming true mixed tenure developers
Traditionally takers of housebuilder-delivered section 106 homes, the biggest housing associations are becoming true mixed tenure developers, building as many homes for private rent and sale as affordable homes. Some have even become significant players in the strategic land market. However, their bigger role in private development means that many are suffering alongside the housebuilders from the current weak sales market, particularly in London, which may limit their ability to expand in the short term.
Leaders of the pack:
L&Q The £1bn-turnover London-based association, which owns more than 90,000 homes, has set out a plan to build 100,000 homes over the next decade, of which at least 50% will be affordable. Completing 2,500 homes last year, it has a development pipeline of over 45,000 plots already and has bought strategic land business Gallagher Estates to further its ambitions. It has also partnered with Manchester-based Trafford Housing to build 2,000 homes in the north of England to expand its geographical remit. However, in January it announced a £170m hit to projected surpluses due to the property downturn.
Places for People The property business born out of association North British Housing now owns or manages nearly 200,000 homes, reporting turnover of more than £750m. It provides homes at affordable and market rates and for sale and rent. Working in partnership with innovative developers such as Urban Splash and Igloo Regeneration, it built more than 2,000 homes last year, and boasts a development pipeline of more than 19,000.
One to watch:
Great Places The association manages more than 19,000 homes across the north-west of England and Yorkshire, and has recently announced a plan to build 8,000 more over the next decade. This implied rate of development is more than double the 300 a year it currently builds.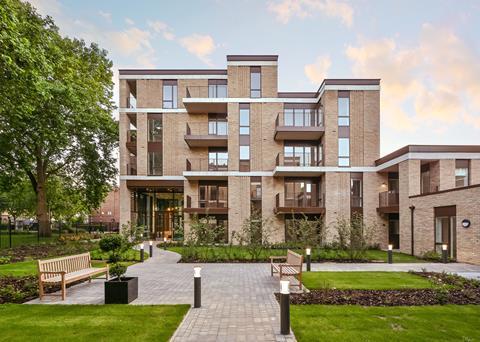 Financial institutions
There's no doubt the ambition is there

Mike De'Ath, HTA
The growth of interest in rented housing following the abandonment of the Cameron-era housing strategy wholly focused on homes for sale has given an opportunity for institutions such as pension and insurance funds to get involved in housing development to an extent not previously seen in the UK. This is because institutions tend to favour long-term investments that deliver ongoing returns, which suits the creation of homes for rent, rather than traditional housing schemes that only pay back once, at the point homes are sold.
While much of this has been focused on the build to rent market, there are also a growing number of financial institutions, led most publicly by insurance giant L&G, that are looking at different models to get involved in building new homes. However, while a number have announced ambitious plans, outside of the build to rent sector it remains unclear how much impact they will have. HTA's Mike De'Ath says: "There's no doubt the ambition is there, but it's easy to think this will just grow from that. But it's really hard to get the right schemes in the right locations to deliver the right returns."
Leaders of the pack:
L&G The insurance giant has announced plans to build as many as 80,000 homes over the next five years with a multi-pronged housebuilding strategy that encompasses homes for sale, rent and everything in between. Owner of upmarket traditional housebuilder Cala Homes, L&G also has a build to rent arm, an affordable housing business, an older people's housing business, a regeneration joint venture vehicle and – most notoriously – a purpose-built cross-laminated timber modular housing factory designed to build 3,500 homes a year. Its aim is to find big sites on which to combine all these different offerings to make genuine new communities.
Blackstone The US private equity giant bought its way into the UK affordable housing market last year, with a stake in Sage Housing, and subsequently set up a new build arm, Sage Partnerships. Sage's chair Sir Michael Lyons said last year there was no limit to the firm's ambition in the social housing sector. Steve Douglas, co-chief executive at housing consultant Altair, said the firm was already moving "exceptionally fast" in setting up its business.
One to watch:
Nationwide The mutually-owned building society has just submitted a planning application for a £50m, 239-homes scheme in its home town of Swindon, which will include affordable and market-priced homes for sale and rent, as well as shared ownership. Viewed as part of the firm's corporate responsibility, a spokeswoman for Nationwide said it was consciously aiming to generate a "replicable model", which it or other similarly minded institutions could roll out on other schemes. Working with development manager Igloo, it aims to be on site with the Oakfields development at the end of the year.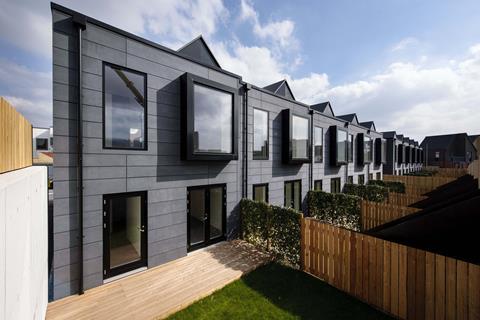 Modern construction methods
The new diversity in housing providers has generated a renewed interest in modern construction methods, such as modular and prefabricated housing, seen by many as the future of construction. Housebuilders have traditionally struggled to see the increased speed and reliability of construction offered by modern methods as a benefit to them, given the pace of construction is generally dictated (and slowed) by the pace at which they can sell the homes.
The renewed interest, particularly from the build to rent sector, has meant growth for manufacturers of offsite systems, such as Portakabin, Vision Modular Systems and Caledonian. But a number of housing developers – most notably L&G with cross-laminated timber – have also developed their own systems to allow them to self-deliver offsite built homes. However, Richard Jones, head of residential at consultant Arcadis, says the various technologies are still a way off being mainstream. "It's still very difficult to get over the barriers. But if a hard Brexit happens and labour becomes scarce it'll be essential," he says.
Leaders of the pack:
Ilke Set up in 2017 as a joint venture between housebuilder Keepmoat and modular manufacturer Elliott, Ilke last year completed its 250-strong purpose-built factory, which it says will supply 2,000 homes a year from 2020. Working with housing associations such as Sovereign and Home Group, chief executive Bjorn Conway claims the firm already has contracts to supply 1,000 homes in 2019.
Swan Housing The east London housing association has already completed and installed the first of the cross-laminated timber constructed homes assembled in its own purpose-built factory in Basildon. Having invested £3m in the factory in order to meet the demand for new homes from its own development pipeline, Swan says the factory will produce more than 400 houses a year.
One to watch:
Trivselhus This firm is owned by a Swedish forestry co-operative, from which products its factory-built timber homes are constructed. But not content with supplying its technology to UK developers, it already has four developments of its own in the UK, ranging from Cambridge to Durham. The firm promises "computer aided construction" which can produce a home from design to delivery in as little as eight weeks.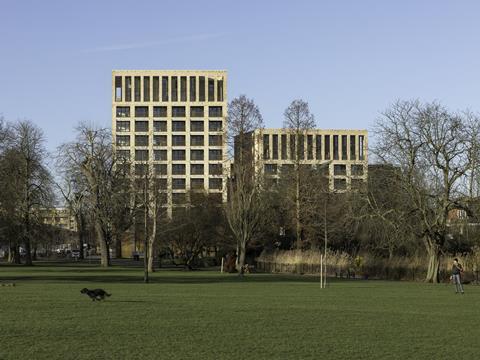 Developers
There are also a number of more traditional private sector developers, of various types, that are doing things differently out of a desire to build more homes, often in partnership with local authorities. This ranges from mixed-use developers such as Argent and Quintain, to housebuilders like Galliford Try that are growing "partnerships" divisions to deliver estate regeneration for councils. The partnerships model sees housebuilders build at a lower profit margin but with guaranteed sales to the local authority.
Leaders of the pack:
Lendlease The Australian-owned mixed-use developer continues to be a major force in large regeneration schemes, despite the controversy surrounding its proposed Haringey Development Vehicle, which ultimately saw its contract with the London borough terminated in 2018. Lendlease has schemes such as the Elephant and Castle regeneration and Stratford's International Quarter to its name and this year won the contract to rebuild the Thamesmead Estate for housing association Peabody.
Countryside The listed housebuilder is the fastest growing in the UK at the moment, with completions up 27% in the last year, courtesy of its successful partnerships division, which sees it build mixed-use schemes on local authority land. It started work on 41 schemes last year, nearly double the number as in 2017. In places like Bromley in Kent and North Leigh in Lancashire it built more than 3,000 partnership homes last year, with the model seen as a key defence against the slowing rate of private housing sales.
One to watch:
ThisLand The developer is a new breed, set up last year with a £100m investment by Cambridgeshire council as an independent firm designed to contribute revenue to the council by building out schemes across the country. Chaired by former London mayoral candidate Steven Norris, the firm already has 24 sites bequeathed from the county under its control with the potential to develop 1,700 homes.