Employers' efforts to secure affordable accommodation for staff are creating new housing models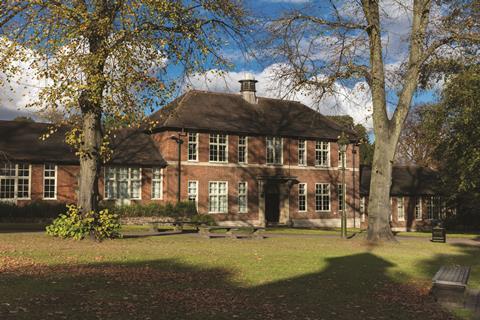 The ambitious model villages created by the great Victorian philanthropists – Bournville, Port Sunlight, Saltaire – are undoubtedly a product of their time. A paternalistic response to the desperate slums inhabited by many city-dwelling working poor, suitable for a society rigidly stratified into classes.
But however stark the differences with today, evidence suggests employers are in the 21st century, again asking what they can, and should, be doing to help solve the housing crisis.
This is no exercise in charity – the high cost of housing is hitting businesses hard. Two-thirds, according to an annual CBI survey, now say their businesses are being damaged by the lack of available housing – the highest number on record. More than half say they are losing staff because they can't find anywhere affordable to live, leading the employer organisation to describe the issue as a "ticking time bomb" for British business.
The problems are so bad, that increasingly employers are trying to work out what they can do actively to help. A survey of 1,000 chief executives published by estate agent Strutt & Parker found 30% of them were "actively considering" investing in housing on behalf of employees, and that a further four out of 10 were planning to do so. While some businesses are helping meet rent costs – such as accounting firm Deloitte, which offers subsidised accommodation at the former Olympic Park for its graduate workers in London – others, such as mutual building society the Nationwide, are investing in building homes as part of their corporate and social responsibility commitment. Overseas, the likes of Google and Facebook are already evoking the spirit of the Victorian philanthropists with huge place-making projects where thousands of their hard-pressed Silicon Valley employees will be able to live. But will this pressure on employers really result in a 21st-century version of workforce housing? And, if so, is there potential for a new model that can make a significant contribution to the overall UK supply of new homes?
Enthusiastic adopters
While model villages like Bournville, and the widespread early 20th century vogue for company towns in the US, were definitively exercises in wealthy industrialists helping the working poor, the interest in this area today has a very different focus. Instead, it is employers looking for talented graduates with potential that are among the most enthusiastic adopters of these ideas. For examples, alongside professional employers like Deloitte and the tech giants, the University of Cambridge has reserved 1,500 homes on its ambitious Eddington Development for academics unable to afford places to live (see box at end). In France a huge start-up incubator scheme, Station F in Paris, is including 100 apartments for the entrepreneurs working there.
And while Facebook may be building a 1,500-home new community named Willow Creek in the US, in the UK, outside Eddington, the idea does not seem to be to make whole new communities. Rather, the involvement of employers has the potential to create more modest individual developments along the lines of the "key worker" housing brought in by New Labour in the early 2000s to help public sector workers like nurses and teachers. Not new communities, but individual schemes which will help serve a particular need.
We're wondering if there can be something similar in effect to key worker housing but for the private sector

Jack Airey, Policy Exchange
Jack Airey, head of housing at think tank Policy Exchange, which has just kicked off a research project on this very issue, says: "We're wondering if there can be something similar in effect to key worker housing but for the private sector. You could see how this could suit those just graduating and entering the labour market."
The problem is that even at this level, there is still precious little evidence of employers actually stepping up to the plate. Deloitte set up its much-cited scheme at East Village, which currently houses 100 of its employees, because, in the words of partner James Ferguson, of London's "image problem as a place where affordable accommodation is hard to find." But while it shows the potential, it is largely limited to those on its graduate scheme, and crucially doesn't involve actually building new homes. Instead Deloitte signed a leasing deal with East Village's operator, Get Living.
Oxford and Cambridge universities do both have ambitious plans to build homes for staff, but there are few additional UK examples of where this is happening, and both Google and Facebook declined to answer whether they have any UK housing plans. In many ways this lack of concrete examples shouldn't be seen as surprising. There are just too many reasons employers might put this – however concerned they are about employees' housing troubles – in the "too difficult" box.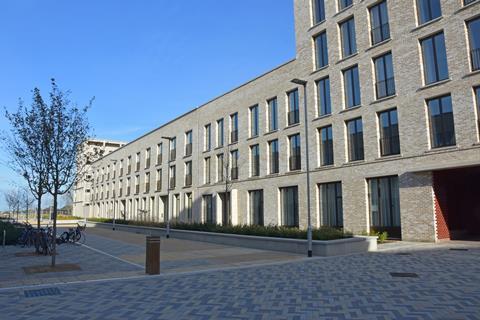 Conflict of interest
Firstly, it cuts against injunctions on businesses to above all remain lean and agile in the face of a changing world – potentially tying them to highly illiquid property assets just as many are trying to prioritise labour market flexibility. Stephanie McMahon, head of UK research at Strutt & Parker parent company BNP Paribas Real Estate, says the desire to help appears to be clashing with business realities: "For these firms, real estate is not their core business and it's hard. And they all want greater flexibility – and this potentially goes against that."
Perhaps more fundamentally, linking housing with employment raises is a legal and ethical minefield many won't want to tread in. Tied housing – in which you can only keep your home as long as you keep your job – gives a lot of power to employers. Mike De'Ath, partner at housing architect HTA Design, says: "The sting in the tail of workforce housing is like the old tied cottages – if you lose your job you lose your house. That gives employers potentially a real hold over workers."
The sting in the tail of workforce housing is like the old tied cottages – if you lose your job you lose your house

Mike De'Ath, HTA Design
When an employer becomes a landlord, it creates a conflict of interest. This is no dry philosophical issue – in the US, the Labor Day public holiday commemorates a series of strikes, which resulted in 30 deaths after the army was drafted in to stop them. The cause of the strike was that Pullman Palace Cars – which owned the company town of Pullman, south of Chicago, where its workers lived – cut back wages during a recession, while keeping their employees' rents high.
It also leaves employers open to the accusation that, if the welfare of their workers is their biggest priority, they could simply pay them more – a route many organisations will ultimately see as an easier option. BNP Paribas' McMahon says: "We're now seeing employment data which shows wage growth is happening, and part of this has got to be about the affordability of housing. People are having to make it affordable for people to come and work for them."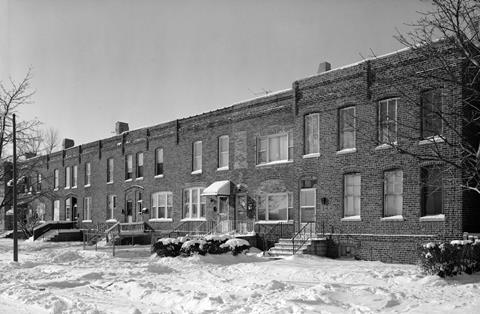 New model
However, there are some that believe a new model could be emerging which addresses some of these concerns, and starts to generate genuinely additional new-build housing. This is where employers don't become landlords, but instead do deals with developers, particularly build-to-rent specialists, to reserve space in new builds for their employees.
The idea is this delivers a kind of "pre-let" to a build-to-rent scheme, backed by a strong corporate covenant. BNP Paribas' McMahon says: "It would be attractive to lenders to get a corporate covenant behind the income stream. I'm sure a funder would be more comfortable going ahead with a scheme on that basis than on the basis of 200 individual contracts with renters."
Developers know it works because it is exactly the same kind of deal that has fuelled the recent explosion in student housing schemes. "The best example of how this could work is the university sector," says HTA's De'Ath. "Universities there are doing bulk purchase deals for student accommodation and it works really well. It's the logical next step for build-to-rent firms."
And, sure enough, it's already happening. James Pargeter, senior director of projects at Greystar, the world's largest build to rent landlord, which has a UK pipeline of 4,500 units in the process of being built out, says discussions are taking place. "Yes, we are having these conversations," he says. "It's emerging. We already have instances where we've been finding reservations through employers. We haven't yet reached the stage of having a contract with the employer themselves. But I think it will almost certainly become an established part of the housing mix."
When attracting people in to work in London the ability to offer housing options was a key benefit

James Pargeter, Greystar
Pargeter can easily see the appeal as he moved to Greystar from Deloitte, where he was part of the team that developed its accommodation scheme. "When attracting people in to work in London the ability to offer housing options was a key benefit," he says. "And it was an obstacle when Deloitte couldn't provide anything."
However, Pargeter says there remain many questions about how exactly it will work. "The problem with key worker housing was that it was unpopular because people didn't want to live next door to exactly the same people they spent the day working with," he says. "I think it's unlikely we'll see employers take entire buildings because people don't want to live exclusively with their colleagues."
And in a conservative industry, new models can take a long time to establish themselves, with the build to rent sector having taken at least a decade to develop its current momentum, leading to some to look to government help. HTA's De'Ath was behind a 2014 report by industry group the Housing Forum, which called for government tax breaks for employers to help establish the market, and the idea of policy help for employer housing is something that Policy Exchange's research will also focus on. Policy Exchange's Airey says the government is interested. "We want to establish what the appetite for this is, and then what the government could potentially do to support it," he says. "It would be a small amount of additional homes to begin with, but you can see it becoming significant."
The idea is clearly still some distance from being mainstream. But it seems likely the next couple of years could determine if it has legs.
Eddington – Cambridge university
The University of Cambridge gained permission to build out its land holdings to the north-west of the city in 2013. Last year it largely completed the 1,700-home first phase of the scheme, which included 700 homes for university staff and 325 for post-graduates. Ultimately, the development, which is built to exemplary environmental standards, will provide 1,500 homes for staff, 1,500 for private sale and 2,000 for post-graduate researchers. The first staff moved in to the development in 2018 and the university is now considering how to proceed with the second phase. It's most recent report and accounts noted that market uncertainty had hit the financial valuation of the scheme, reducing it by £50m, and construction costs, at £380m, are now much higher than originally anticipated. It has recently abandoned a plan to link subsidised staff rents to net household income, instead linking it to gross average salaries, which, according to a report in the FT, will mean tenants on lower wages will see higher rents.
Oakfield – Nationwide Building Society
The building society has recently submitted a planning application for its first development in the modern era, a 239-home scheme in its headquarters town of Swindon. The idea, however, is not to build homes for workers, but do its bit to solve the housing crisis, and it is funding the £50m project from the 1% of turnover it reserves for its corporate social responsibility activity. Nick Spittal, chief manager of commercial at Nationwide, says the scheme is not required to make a profit, allowing the building society to invest a much greater amount of time in community engagement and make a greater proportion of the scheme affordable. The idea is that the firm develops a model of engagement and funding that other employers can pick up and use, something over which it is in discussions with Homes England. In addition, if successful, he says Nationwide would consider repeating the idea elsewhere.