As the 2019 general election draws ever closer, David Blackman scrutinises how the main parties plan to meet housing demand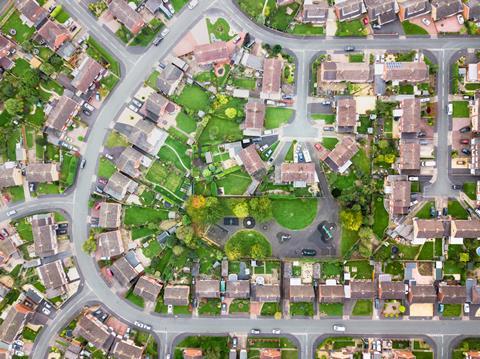 A key subplot of the 2017 general election turned out to be the so-called "youthquake", which helped to propel Labour so unexpectedly close to becoming the largest party in the House of Commons. One of the factors widely recognised to have fuelled the swing to Labour among younger voters was disgruntlement about housing.
The major parties have learned lessons from this, with a set of manifestos tailored to address the concerns of "generation rent". But while Labour and the Conservatives may be addressing a common problem, their solutions differ markedly, with the former prioritising social housing supply and the latter keen to boost home ownership.
In the first leg of Housing Today's two-part 2019 general election special feature, we look at how the party's housing supply policy platforms measure up.
On overall housing supply, things have been heading in the right direction over the last few years. The latest set of annual housing completion statistics for England, published by the government in November, show that 241,130 new homes were provided in in 2018/19.
It's a long way short of the 340,000 homes a year that the National Housing Federation has calculated are needed to meet the UK's housing needs. And a chunk of those new homes were delivered through the permitted development rights regime, which offers fast-track planning permission for converted commercial buildings and lead to a quality shortfall.
Nevertheless it marks the highest level of completions for more than three decades, exceeding the pre-recession peak of 223,530 in 2007/08.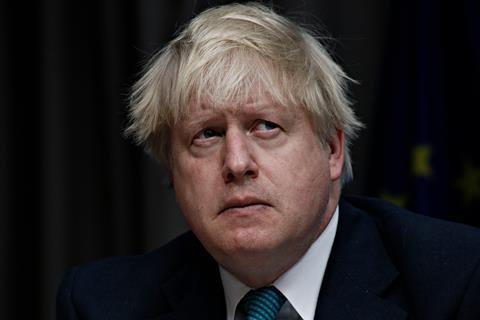 The Conservatives have stuck with their existing pledge to build 300,000 new homes a year by the mid-2020s. Labour meanwhile has set no overall housing target, concentrating instead on the number of affordable homes.
The Tories can point to recent progress on affordable housing, which hit a four-year peak in 2018/19 at 57, 485, an increase of 22% up on the previous year. However, many question how truly affordable many of these homes were.
Just over half were "affordable rent" homes, whose tenants must pay rents set at the distinctly unaffordable level of up to 80% of market rents. Barely 6,000 of the homes delivered were for social rent, the much cheaper tenure that was standard before the coalition government's introduction of affordable rent.
The Conservatives' manifesto contains few details about their housing plans, beyond a promise to review the Affordable Homes programme and a social housing white paper that has been in gestation since the Grenfell Tower disaster two-and-a-half years ago.
Labour has a more detailed plan for dealing with the affordability issue. For starters, it would scrap Affordable Rent, which would be replaced with a new benchmark it says will be "linked to local incomes".
Reflecting the distinctly left-wing tone that characterises much of what it hoped would be an electorally game-changing manifesto, Labour states that "too many people are being denied their right to a good home by our housing system that treats homes as financial assets rather than places to live".
This frames a pledge that within five years, a Labour government would be building at least 150,000 social homes every year, 100,000 of them delivered by local authorities in what it describes as "the biggest council housebuilding programme in more than a generation".
Many local authorities are keen to develop their own development teams but that will take time and there are shortages

Helen Evans, chief executive, Network Homes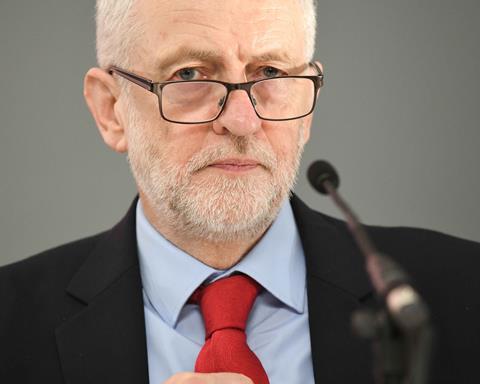 Labour's promise exceeds even the sector's own wish-list, outlined in a report published in September by a broad-based coalition of housing and planning bodies. This said that 145,000 new affordable homes, 95,000 of them social rented properties, would be needed over a 10-year period to cure the housing crisis.
"It's really positive to see social housing so clearly on the agenda, not as a side-line to home ownership but integral to addressing the housing crisis," says Melanie Rees, head of policy at the Chartered Institute of Housing. "To even see that as an aspiration is something that we haven't [done] for a long time."
But getting to 100,000 new council homes a year, the main plank of Labour's package, looks like a stiff task. Last year, councils delivered around 6,000 homes across England, which is a long way from that – and Labour wants to hit its target within five years.
"Local authorities haven't had the history of working on these types of project for a long time," says Emily Williams, associate residential research director at consultancy Savills.
Before a single construction worker is hired, councils face challenges in identifying sites and taking them through the planning process, says David O'Leary, policy director of the Home Builders Federation. "There are some question marks about the capacity of local authorities to deliver. It's a long while since they were building homes at scale and it requires expertise and internal resources."
Local authority housing and planning departments often struggle to compete for resources against more directly voter-facing council services. "Ultimately you are competing for the same land and skills. That doesn't directly affect the housebuilding industry but there will be a knock-ons," says O'Leary.
Labour has said councils will have a new duty to identify sites on which to build the next generation of council housing. But this ignores the question of where the land can be found, says John Myers, co-founder of pro-residential development pressure group London Yimby.
Competition for land means there are already "huge difficulties" in finding sites, particularly around London and other big cities where the pressure for housing is most intense, he says. "The question is where they are going to put them. Especially in the Home Counties, lots of councils don't want council housing. We want to be focused on building the most homes where people are being priced out and forced to live away from their communities."
Labour's approach runs the risk that housing will be delivered where it's not needed, Myers says: "We don't just want to build council houses where it's easy and far away from public transport and people's families and communities."
Meanwhile Labour's commitment – albeit one shared across the political spectrum – to preserve the green belt won't make finding sites any easier, he adds.
The party's response to the problem is a plan to set up a new English Sovereign Land Trust, which would have powers to buy sites at cut price for low-cost housing. However, Savills' Williams says this would require an extension of compulsory purchase powers, an issue on which the Labour manifesto is silent.
But she believes the massive increase envisaged by Labour is feasible over a period of four to five years if it is well managed, pointing to how housing supply has increased across the board since the post-crash lows seen earlier this decade.
"If you look at what's happened with the private sector and the way it has bounced back since 2013, it's been a gradual process and we've not seen huge leaps overnight. There has to be gradual build-up of development capacity. It's not something that can be achieved overnight but it's not unrealistic to meet this level of delivery if the money and land is there."
To achieve such a big increase in output will require partnerships with established players like housing associations, says the CIH's Rees.
Helen Evans, chief executive of housing association Network Homes, stresses that housing associations are not competing with councils but that there is "plenty of room for collaboration that plays to both of our strengths."
Councils can provide a counter-cyclical response to the housing market that is harder for associations because of their dependence on cross-subsidy from private development, she adds.
Network Homes itself is in discussions about providing homes for local authorities, providing in effect a development service. Other landlords in the G15 group of the largest London developing associations, which Evans chairs, are working with councils to ensure that their activities are "complementary", she says.
"Many local authorities are keen to develop their own development teams but that will take time and there are shortages. This is a way in the short to medium term that they can build their own capacity. The G15 is prepared to provide support, assistance and development services to councils if they want it."
Appetite exists in the private sector too to get into bed with local councils, particularly given current market conditions, says Williams: "Open-market sale is looking tougher, so a lot of developers are looking to create partnerships."
Discussion of Labour's housing plans may seem academic given that the party appears to be heading for defeat on polling day. But Nick Whitten, director of research at consultancy JLL, says the ideas in its manifesto may have a longer shelf life, given the Conservatives' evident desire to reposition themselves in order to win the support of traditionally Labour voting areas.
Perhaps the most revealing line – albeit unintentionally so – in the Tories' manifesto is one saying that they foresee the construction of "at least a million more homes" over the next parliament. Assuming the Commons' next term runs its five-year course, this looks unambitious, given that last year's completions nudged a quarter of a million.
It may point towards a tacit acknowledgment that, despite the bullish noises about the UK's departure from the EU, a post-Brexit housing development slowdown is on the cards.
Whitten says: "Clearly, these housing targets are not going to be a quick win. It's going to be a lot more difficult process."