The second of two articles on the main parties' housing policies looks at their plans to boost homeownership, which is a particular focus for the Conservatives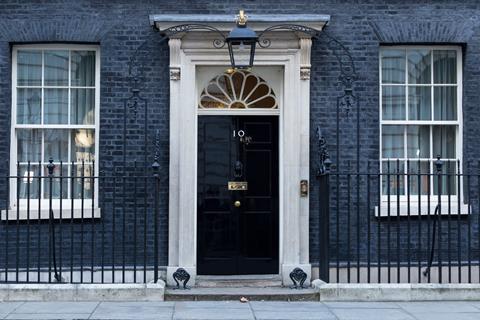 The gasp from the audience at this week's housing hustings said it all. It was prompted by homelessness minister Luke Hall's statement, in response to a question at the event held at the RIBA in London, that a reasonable share of income to spend on housing costs was 50%.
His response, when all the other parties' representatives had said one-third, shed light on the Conservatives' approach to affordable housing. But then homeownership, not affordability, is the key housing issue for the Tories, as a perusal of their election manifesto reveals.
In the second part of a two-party feature on the housing policy platforms of the two main parties, Housing Today focuses on homeownership, and how the Conservatives in particular are aiming to revive the homeownership dream.
Fighting the fall in ownership
Their manifesto says "more homeownership" in a rebalanced housing market would be the goal of a Tory government, delivering "hundreds of thousands" of affordable homes in a revamped programme. Many of these, however, are likely to be shared-ownership properties, judging by current rates of delivery.
This focus on ownership marks a contrast with Theresa May's premiership, which saw significant funding increases for affordable housing, says Melanie Rees, head of policy at the Chartered Institute for Housing.
"We've seen a shift from previous policy around homes: the focus is almost entirely on homeownership. This is a backward step from what we heard from [former communities secretary] Sajid Javid and Theresa May," she says.
The balance is already skewed substantially towards homeownership, once support through the Help to Buy programme is factored in, Rees says. "Without spending a penny more, we could dramatically increase the number of homes for social rent," she believes.
Homeownership rates have rebounded to 65% after hitting a 30-year low of 63.4% in 2016. However, among those born in the late 1980s, who would traditionally be regarded as classic first-time buyers, only a quarter are owner-occupiers, according to analysis conducted by the Institute for Fiscal Studies think tank. The level of homeownership among this age group is even lower in the South-east, the UK's least affordable region.
We've seen a shift from previous policy around homes: the focus is almost entirely on homeownership. This is a backward step from what we heard from Theresa May

Melanie Rees, Chartered Institute for Housing
The Tory manifesto offers no further stay of execution for the Help to Buy scheme, which it confirms will be wound up in 2023 as previously announced.
Pointing out that Help to Buy accounts for 25% of all sales in England and a third of those outside London, Nick Whitten, director of research at property consultant JLL, says the scheme's closure will create headaches for housebuilders. "The industry is reliant on Help to Buy whether we like it or not," he says.
Housebuilders appear resigned to Help to Buy's disappearance but will be keen to find out more about the Tories' promise, dangled in their manifesto, of a review to establish new ways to support homeownership.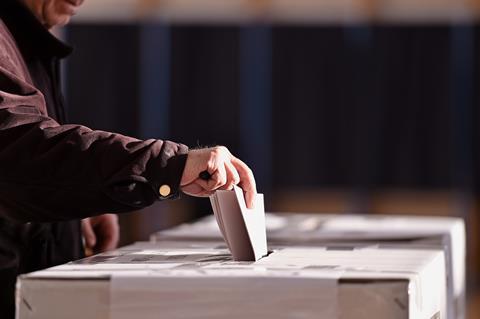 Start homes and key workers
Tamara Hooper, RICS policy manager, says Help to Buy's replacement should be much more focused than the existing scheme on helping first-time buyers get onto the housing ladder. And this group is the target of a pledge in the Tory manifesto to effectively reheat the Starter Homes Initiative.
The manifesto outlines tweaks to this scheme, which has not delivered a single unit since unveiled by David Cameron's government, according to a report published last month by the National Audit Office. The reworked scheme would offer homes for sale at a one-third discount.
Labour meanwhile has countered with its own proposals to deliver at least 50,000 homes at an even larger discount of up to half the market rate, the exact size of which would depend on the gap between local earnings and house prices.
However, David O'Leary, policy director of the Home Builders Federation, says it is "hard to discern" the difference between the two parties' proposals for helping first-time buyers.
Both schemes target public service employees such as teachers and nurses, giving key workers who could not otherwise afford to buy in their locality access to cut-price starter homes – and putting key worker housing back on the agenda for the first time since Labour was last in power.
The discount would exist in perpetuity in both schemes – a provision tackling one of the chief weaknesses of previous such schemes. This was that the lucky beneficiaries could sell the property at full market value if they stayed put for five years, effectively pocketing the subsidy themselves rather than passing it onto another hard-up household.
The downside of this evergreen discount though, says Lawrence Bowles, a senior research analyst at Savills, is that it dramatically reduces the pool of potential buyers – a problem that already dogs those who want to move out of shared-ownership properties.
"A discount in perpetuity is better but if you can only sell to another family, the pool of buyers has gone from anyone in the country to another local family. You are very limited and therefore the home could be on the market for a very long time," he says.
A discount in perpetuity is better but if you can only sell to another family, the pool of buyers has gone from anyone in the country to another local family

Lawrence Bowles, Savills
Another problem is that relying on planning contributions for delivering discounted sale properties could have a knock-on impact on other forms of affordable housing provision.
O'Leary points out around half of all affordable rented housing is currently provided through section 106 contributions, a method local authorities generally prefer, but that: "At an individual site level there is obviously a limit on how much you can do before it starts to cannibalise for-sale homes."
The role of mortgages
Another plank of the mooted Tory homeownership vision could be a new market in long-term fixed-rate mortgages, which the manifesto says the Conservatives want to encourage.
The aim of this idea is twofold: to slash the size of deposits that first-time buyers must stump up and to encourage institutional investors to get into funding homeownership. In the Netherlands, many homeowners get their mortgages from pension funds.
Savills' Bowles is sceptical about whether the idea has legs, given that 10-year fixed rate mortgages are already available but not particularly popular.
Base interest rates haven't fluctuated much over the past decade but asking first-time homeowners to fix their borrowing costs over a 25-year period is a stretch, he says. "If you have to move home, you generally have to buy your way out of it. A lot of people won't do that."
Bowles adds that he is "not entirely convinced" by the link that the manifesto makes between long-term fixed-rate mortgages and lower deposits. "Just because the base rate is low doesn't mean the deposit is going to be low."
He also doubts whether institutional investors, which tend to deal in sums of hundreds of millions of pounds at a time, would want to get involved in the administrative hassle of dealing with thousands of mortgages. "I can't see there being a great deal of demand."
But Graeme Moran, portfolio director at pension fund backed shared-ownership provider Heylo Housing, believes there will be an appetite among institutional investors: "There are institutional investors who would be interested in that space. Fixed-rate long-term mortgages are probably better than putting it in government bonds."
We can't just focus on one ambition. While you can try to increase homeownership you should never lose sight of the need for social housing.

Tamara Hooper, RICS
Mobilising this new source of capital could also boost supply, he says: "If you could produce a programme and there is long-term mortgage lending behind it, it encourages you to plan for the long-term future and build more volume."
And getting more people into homeownership will have wider benefits across the housing market, Moran says: "If you get people into homeownership, you can concentrate on the people who really need social rent."
But ultimately the UK's housing problems are too multifaceted to be dealt with by targeting just one aspect of the market, says RICS' Hooper: "We can't just focus on one ambition. While you can try to increase homeownership you should never lose sight of the need for social housing."
O'Leary agrees that a range of solutions are needed. "There's no doubt there is a shortage of homes of all types: more social rented homes is probably good for the overall market. If the focus is just on homeownership, the market isn't there for that level of development to happen."
Shared ownership
Proposals in Labour's manifesto to scrap the leasehold tenure could backfire on the shared-ownership sector, warns Heylo's Graeme Moran.
While the move is designed to prevent homeowners from being saddled with expensive ground rents, it could have an unintended impact on homes developed for shared ownership.
This is because shared-ownership products are underpinned by leasehold law. If not handled properly, the move could "terminate" shared ownership and at the least prove "very, very disruptive", says Moran.
Savills' Bowles says that the impact of this blow could be softened by creating new legal structures for shared-ownership products, although there is no evidence in Labour's manifesto that this issue has been addressed.
The Conservatives' manifesto says meanwhile that they would press on with the reform of shared ownership that kicked off during the summer with the launch of a consultation paper, in a bid to make such products "fairer and more transparent" by creating common standards across the housing association sector.
The Tory manifesto also gives an amber light to an extension of Right to Buy to cover housing association tenants, a move first unveiled in the policy platform for the 2015 general election.
Following what it describes as the "successful" pilot scheme in the West Midlands, the manifesto states that the government would evaluate new areas for piloting the initiative.