Calls for the reform, review or even extension of permitted development rights are prompting a reevaluation of the policy's effect
The modern planning system is rooted in the response of Victorian social reformers to the slum neighbourhoods that emerged in British cities during the Victorian era. More than a century later, many fear that similar conditions are being replicated not by accident this time but by design.
These concerns centre around housing being developed under the so called Permitted Development Right (PDR). Traditionally this mechanism has been used to enable minor works to be carried out, such as home extensions, for which a full-blown planning permission was judged to be disproportionate. But the humble PDR has become a political football since ministers extended their use to carrying out much larger developments, such as converting office blocks and storage sheds into housing, with the goal of boosting housing supply by making the planning process easier.
However, amid concerns about their misuse and abuse, Labour's housing spokesman John Healey vowed last week to scrap the use of PDRs to convert commercial buildings into housing. What impact would scrapping PDR conversion have on efforts to boost housing supply? And does Labour's new stance show that this particular drive to liberalise the planning system has reached its high water mark?
Quality issues
The problem with the extension of PDR, critics argue, is that many of the homes delivered through this route have proved to be poor quality. The extent of these concerns were laid bare in a report, published last year by the RICS. This found that 70% of the new homes delivered through the PDR regime do not meet minimum space standards, and around 90% of the homes surveyed lacked access to open space.
And this picture will be confirmed by new research which has been carried out to tie in with the launch of a new campaign next week. Healthy Homes, which is being spearheaded by the Town and Country Planning Association (TCPA), will push for better standards on space, access to open space and play areas.
The study, which looks at case studies in a wider pool of local authorities than those featured in the RICS research, backs up the earlier findings, says its author Ben Clifford, who is a senior lecturer at UCL's Bartlett School of Planning. He adds: "Hardly any have access to open space and a tiny proportion have access to green space within 500m."
The percentage of poor condition [PDR] property is very high. The way it is being used is quite frankly an absurdity

Nick Raynsford
Nick Raynsford, former housing minister, says: "The percentage of poor condition [PDR] property is very high. The way it is being used is quite frankly an absurdity," arguing that the laisser faire approach underpinning PDR runs completely counter to the commitment to improved design quality enshrined in the government's Building Better, Building Beautiful initiative.
It is "difficult" to lecture housebuilders about design quality when allowing them to sidestep the planning process entirely, says the ex-Labour MP: "This is completely inconsistent with government attempts to improve standards in the built environment."
Hugh Ellis, head of policy at the TCPA, agrees. "No government can talk about beauty in the built environment and support permitted development: it would be laughable."
No government can talk about beauty in the built environment and support permitted development: it would be laughable

Hugh Ellis, TCPA
Shortcuts
By allowing many conversions of commercial properties to avoid applying for planning permission, critics say many homes are being delivered in inappropriate locations, like in the middle of industrial estates. In addition, developers can avoid the planning obligations they would otherwise have to shoulder, such as section 106 payments for affordable housing.
Raynsford saw this when collecting evidence for his review, that planning applications were withdrawn when developers realised that they would not have to make section 106 contributions, opting instead to go down the PDR route.
The Local Government Association estimated in a report published last year that around 10,000 fewer affordable homes have been secured than would been the case if the schemes had required full planning permission. Local authorities have been hit in the pocket too, because they receive far less fee income for PDR than they would if they received planning fees.
Andrew Whitaker, director of planning at the Home Builders' Federation, has little sympathy for this particular gripe, arguing that councils often expend too much time and effort on processing PDR consents. "It should be a relatively simple administrative process. A lot of local authorities don't want this to happen so spend a lot of time on what are designed to be fairly simple applications."
Brian Berry, chief executive of the Federation of Master Builders, warns that Labour's wholesale abandonment of PDR for housing conversions would merely pile extra pressure on already overburdened planning departments. He argues that scrapping PDR without providing extra resources will merely be a "recipe for further delays" in the planning process.
PDR has been very successful: you only have to look at the numbers that have come forward

Andrew Whitaker, HBF
And abolishing PDR will cut off a valuable source of housing supply, adds Whitaker, who credits the easier regime with a role in boosting housing delivery to levels not seen in more than a decade. "It has been very successful: you only have to look at the numbers that have come forward," he says. "It has made a major contribution to increased housing output and created opportunities where might not have been opportunities."
This should be a particular concern in London, he says, where concerns are already mounting about the capital's ability to meet its housing targets. In particular, Whitaker says, PDR has been instrumental in bringing forward long vacant office blocks and other employment sites which had been zealously guarded against redevelopment by councils.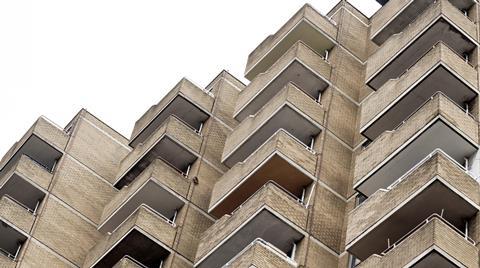 Akeel Alidina, managing director of the Caridon Property Group, which rents out around 1,000 flats to low-income households that it has developed via the PDR route, says that scrapping it would limit the company's ambitions. "It takes a lot of schemes and opportunities out of the equation," he says, adding that the company would be unable to target exclusively low-income households like it does at the moment.
Duncan Neish, who leads on planning policy at the National Housing Federation, says the policy has had a "small but significant impact" in commuter towns around London where the changing nature of the economy means less demand for offices.
And he recalls being told by Nottingham council planners that the extension of PDR had helped to remove a local oversupply of office accommodation, much of which has been converted to student housing. However, the feedback was that then policy had "gone too far" in the East Midlands city.
Supply
According to critics, the impact on supply has not been as great as the headline statistics suggest.
An analysis of housing delivery in Leicester and Leeds, carried out as part of the RICS research, showed that the number of new homes delivered through the planning system had dipped following the introduction of the PDR regime, suggesting that some developers have merely opted to bring schemes through the less onerous route.
The Bartlett's Clifford estimates, based on this analysis, that around half of the roughly 40,000 homes delivered through PDR can be counted as net additions to the housing stock.
Raynsford believes that a false choice has been set up between housing quality and quantity, arguing that boosting delivery of homes should not be an excuse for cutting corners. "You don't have to choose between quality and quantity: you can insist on better quality and build more," he says. "Using it to boost housing numbers and deliver thousands of units without using planning processes is unjustifiable, seriously weakens the planning system and will produce the slums of tomorrow."
However, the barrage of negative headlines about PDR appears to have checked the government's headlong rush to extend their use.
James Brokenshire, secretary of state for housing, announced last month that the government is taking forward its plans to further extend the use of PDRs. The government has said it will extend the PDR regime to allow upwards extensions of buildings to deliver additional homes. However, rights covering changes of use from warehouses and other storage spaces to residential will not be extended when they run out in June.
And probably the most controversial idea, an extension of PDR to demolish commercial buildings and replace them with new homes, has been kicked into touch. The statement said that ministers are still mulling over how this would work.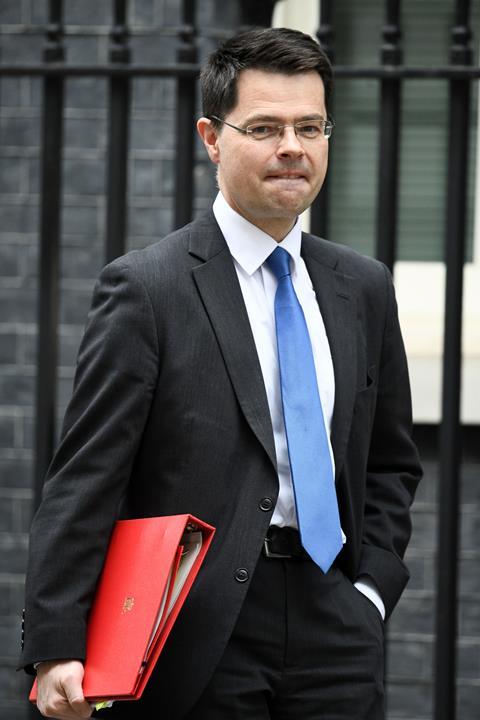 In the meantime, Brokenshire told MPs that the quality of the homes being delivered under the existing PDR regime to convert buildings to residential use is being reviewed. So far, no details have been published of how the review will operate.
The government's review of how the PDR policy has been implemented is welcome, says the HBF's Whitaker: "Let's have a debate and solve the issues it's creating. Let's have a proper discussion rather than throw the baby out with the bath water and remove the whole of PDR."
One way of improving the existing system would be to apply mandatory minimum space standards for schemes being delivered through the permitted development route.
The FMB's Berry suggest this move would be "easy" to implement and check, merely requiring the completed property to be measured, he says: "Concerns needs to be addressed and we should be looking at it because it tarnishes the reputation of the industry and provides an excuse to get rid of PDR when it has been really useful for creating new homes. Nobody wants creation of tiny flats but that's not a reason to get rid of PDR."
Nobody wants creation of tiny flats but that's not a reason to get rid of PDR

Brian Berry, FMB
While no fan of the fast-track regime, the Bartlett's Clifford agrees that this change would be relatively simple to implement within the PDR framework: "It doesn't solve all the problems, but if you have more space it compensates for some of the other issues a bit. If you don't have a balcony but you have a pretty big flat, it is less problematic and there is more space for the children to play."
Reality
Whitaker suspects that Labour's bark on PDR may be worse than its bite when it comes into government and is confronted by the practical challenges surrounding housing delivery.
The TCPA's Ellis believes, though, that Labour's recognition of what he describes as the looming "housing scandal" being created by PDR is a "big step" forward.
Raynsford agrees. "This is a welcome announcement and hopefully will add to pressure not to extend PDR and to reconsider and ensure that proper standards are applied for the conversion of buildings to provide housing."
Concerns about the quality of housing being delivered under PDR extend beyond Labour benches in parliament, he says. Giving evidence to the Building Better, Beautiful Commission recently, the former minister detected sympathy for his critique of PDR. "They are incredibly aware of the appalling consequences, which are going to come to home to roost quite badly," he says.
The Conservatives have responded vigorously to Labour's proposal to scrap PDRs, hitting back with concerns that it will hit delivery of new homes.
Extending the PDR regime would be simple, requiring only secondary legislation which does not even involve a formal vote if no objections are voiced by legislators.
But the TCPA's Ellis believes though there is little support for the extension of PDRs beyond the Treasury and those with a stake in exploiting them to develop, and says that ministers, particularly given the government's weak parliamentary position, would be rash to press ahead with a set of measures that have aroused so much disquiet.
"If the government decides to extend it now given the feedback they have had and the wider concerns they would be out of their minds."