Government ministers will need to make some brave decisions in light of the Living with Beauty report if we are to take seriously their avowed conversion to a more beautiful environment, David Blackman reports
During a long and lucrative publishing career, Richard Desmond has never been afraid to ruffle feathers. And that tradition continues on the Isle of Dogs, where local planners have fiercely resisted attempts by an offshoot of his company, Northern and Shell, to redevelop its redundant printworks.
But Robert Jenrick, secretary of state for housing, backed the plans last month, overturning a planning inspector's ruling that it should be refused because it was out of scale with the surrounding, low-rise neighbourhood. The secretary of state judged that concerns about the scheme's design should be outweighed by the 1,524 homes that it would deliver.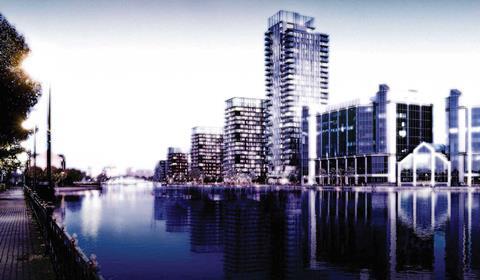 Less than a month later, the same Jenrick stood up at south London's Garden Museum to wax lyrical about the importance of "beauty" in the planning system. He was there for the launch of the final report of the Building Better, Building Beautiful Commission which outlines a blueprint for a more beautiful built environment.
So was the printworks decision a last gasp of an old regime? Or should the housing world put more faith in Jenrick's actions than his rhetoric?
It has been a long and chequered road for the commission since its launch in late 2018 by Jenrick's predecessor James Brokenshire. The exercise immediately attracted controversy thanks to the decision to appoint philosopher Sir Roger Scruton as its chair.
The Conservative sage had to step down following controversial remarks in an interview with the New Statesman magazine before subsequently being restored when it emerged that the comments had been taken out of context. Then just a few weeks before the commission's report was due to be published, Sir Roger passed away.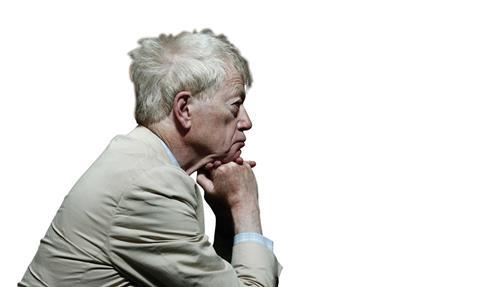 Given the late philosopher's traditionalist track record, many feared that the final report would re-open the style wars between fans of modern and classical architecture. In fact, it has largely avoided getting bogged down in this long running quagmire.
"They have done a good job steering that path between neo-classical and modern design," says Chris Brown, chief executive of development manager Igloo, who was a member of the Lord Rogers-chaired Urban Task Force (UTF) in the late 1990s.
Duncan Neish, who leads on planning policy at the National Housing Federation, says the commission's final output is much broader than its initial remit suggested. "It's not just about the look of buildings."
And, while the introductory pages have the scent of the seminar room, the meat of the report contains a host of recommendations that are grounded in the day to day realities of planning and development. These include a "lot of pretty sensible stuff", says John Myers, co-founder of the London YIMBY pro-residential development pressure group.
We are stupidly knocking things down that, with a sensible tax system, we would not be

John Myers, London YIMBY pro-residential development pressure group
An example is the report's backing for moves to harmonise the VAT rate on refurbished and new build projects. This long-standing gripe of small builders and others involved in regeneration has some chance of gaining traction now that the UK looks set to regain greater control over VAT rates following Brexit.
"We are stupidly knocking things down that, with a sensible tax system, we would not be," says Myers, who is equally pleased to see backing for moves to intensify development in relatively low-density, suburban neighbourhoods.
One risk, though, is that the report contains too many recommendations. Brown recalls his experience working on the even more wide-ranging UTF.
"It imagines a wonderful utopia but doesn't feel like it is clearly crafted to get political traction," he says, adding that a more tightly focused set of recommendations might have stood a better chance of getting adopted.
More or less regulation?
The smorgasbord on offer from the commission is not the only meal being prepared in the planning reform kitchen meanwhile. Ministers have also just been served up a rather more bracing dish in the form of the Policy Exchange's latest report on planning reform.
This proposes a radical deregulation that challenges the very foundations of the post-war planning system. Its menu of recommendations includes cutting out elected councillors from making development control decisions and getting rid of the current rules on allocating sites in local plans.
The thrust of the report from the centre-right think-tank, which has heavily influenced Conservative housing and planning policy over the past decade, is sharply at odds with the commission's Living with Beauty report that points the way towards more enforcement and regulation. "One is flying a kite for no councillors and the other is saying we need councillors to be more ready to throw out schemes," says David Birkbeck, director of Design for Homes.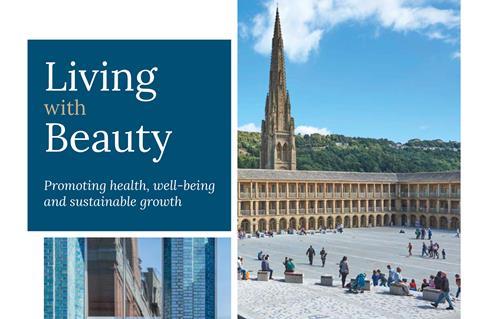 The government therefore faces a stark choice about which route to go down when it publishes its planning white paper, which is due in the next few weeks.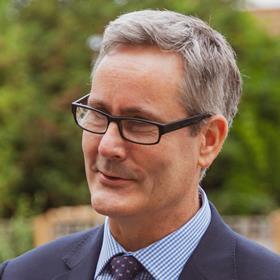 The sweeping reform mooted by the Policy Exchange would be "incredibly difficult politically", says Myers. "It would be astonishing if the government had the courage to over-ride local democracy in the way they are suggesting," he adds. "It's all very well to suggest moving to zoning, but getting away from discretionary permissions doesn't really help unless you really override what local people say – and that would be so unpopular."
Paul Hackett, chief executive of housing association Optivo, sees the need for reform but does not believe that the Policy Exchange package is the right way to achieve it. "Deregulation won't deliver that because it would open the door to all sorts of absurd corner-cutting."
Hackett believes that the commission's focus, which is clearly informed by the 2018 Letwin review's recommendations on improving the delivery of strategic sites, is a better route to improve housing delivery.
If you want to achieve the numbers that the government is talking about, you need a diversity of providers and of products

Paul Hackett, Optivo
The commission proposes that councils should be more pro-active about identifying strategic sites for development and laying out design codes that make clear the scale and design features with which developers would be expected to comply.
Hackett says: "The right way is the Letwin approach, which is about creating great places that work in the long term. If you want to achieve the numbers that the government is talking about, you need a diversity of providers and of products.
"In order to get a lot more homes, we have to make sure we provide schemes that are about long-term stewardship rather than short-term profit maximisation, which very much fits the housing association model that is about integrated tenures for different people on different incomes."
Some of the more dirigiste recommendations outlined in the commission will involve a change of tack by the government, says Brown: "They don't go along with the direction of travel of the planning system under the last few governments, especially related to the NPPF [National Planning Policy Framework]."
A fast track for beauty
However Jenrick told the commission's launch event that he was committed to implementing as many of its recommendations as he could, many of which he pointed out could be achieved by tweaks to the NPPF. And, according to those close to the secretary of state, this reflects a "personal commitment" to the commission's thinking.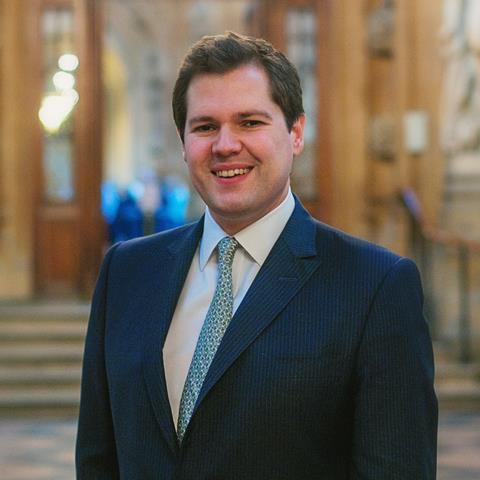 What may help to square this circle between the different approaches from the commission and the Policy Exchange is the degree of overlap that exists between the two pieces of work. At the launch, Jenrick seized on the commission's recommendation that well-designed schemes should be offered a '"fast track for beauty" through the planning system, which could be facilitated by the production of design codes.
Greater certainty in the planning process would make life easier for associations, says Neish: "Members struggle with unpredictability and the way every application is treated as first of a kind."
Set against this potential easing, though, is the commission's recommendation that the NPPF should be reworded to make it easier to refuse poor designs.
One insider who did not wish to be named warns that this recommendation, if adopted, may give Nimby protestors a fresh excuse to turn down development. "In places like Hampshire, we will be straight back to the 1980s and 1990s, with people saying it's not good enough quality."
Myers is sceptical about the commission's underlying premise that development is unpopular because much of it is ugly. "Beauty isn't the answer to everything. If you go to a planning committee, you are not going to be hearing people complaining about looks.
"They will be complaining about congestion and all sorts of other things. Sometimes they just don't want new people moving into an area."
If you don't have a good client and a good designer, you ain't going to have a good planning application

Chris Brown, Igloo
Even if councillors do sign up to the commission's vision of a beautiful built environment, they will often be held back by the lack of resources within their authorities to deliver it. The commission places a lot of emphasis on the need for better enforcement of design quality through the planning system, for example.
"If you don't have a good client and a good designer, you ain't going to have a good planning application, almost regardless of regulation," says Brown. "The level of resources they are talking about is not going to happen."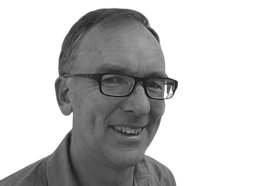 Neish agrees. "It's all very well to have aspirations but, if you don't have the resources to deliver, which many councils don't, it's warm words."
The commission's solution is for councils to shift resources from the development control to the forward planning end of the process. But an added complexity is that increased resources in the planning system take time to bear fruit, he says: "It takes a long time for many of these things to filter through. It won't make a huge difference in this election cycle."
And in more depressed parts of the country, where the importance of attracting investment arguably creates a stronger case for quality development, concerns about design will cut less ice, says Igloo's Brown: "In the places we work, it wouldn't be high up their [politicians'] agenda."
Jenrick, or whoever may have taken over his job in the government reshuffle, will have to make some brave decisions to prove that the government's conversion to beauty in the built environment is more than skin deep.