Housebuilders are increasingly being called on to carry out infrastructure projects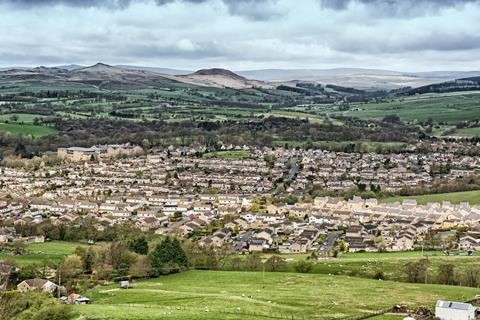 Housebuilders by definition are in business to deliver homes, but increasingly they are being relied upon directly or indirectly to deliver a long list of features that make up our communities. Utilities, transport, nature, public spaces and mixed uses are among the broader placemaking themes highlighted in the government's recent National Design Guide for new housing.
These are all factors that are also high on the public's agenda, whether they live in or next to new homes. Communities commonly protest that new homes planned for their back-yards will add to pressure on doctor's surgeries, schools or roads. And residents of new communities all too often complain that their infrastructure is failing to live up to the promises in the housebuilders' sales brochure, or at the service charges imposed to maintain open spaces that once would have been adopted by the local authority.
The government is working through the National Infrastructure Assessment to address infrastructure challenges and the UK's needs, and reaffirmed its intention in the Queen's Speech to publish a National Infrastructure Strategy. However, delivery is highly complex and there are no easy solutions for local authorities and housebuilders, as numerous industry reports have recognised.
Under pressure
"At a strategic level it is easy to say you could plan places better, but once you drop down to the detail, it is very difficult for local authorities to do things with their diminishing resources," says Atam Verdi, chairman of development and planning consultant Aspinall Verdi. "There's a lot of complexity and local authorities are doing their best to produce local plans and think about the elements, but there's the issue of where they are needed and how they can be funded."
With public-sector delivery and ownership now a distant memory for many of our essential services, the catchall term of "infrastructure" now sums up a multiplicity of providers, with diverse regulators, funding streams, regulations and projects ranging from a park to a power plant.
"Infrastructure is managed as a series of vertical silos – and councils are trying to create places that can involve so many players and overlapping geographies," says James Harris, policy and networks manager with the Royal Town Planning Institute (RTPI). Factor in local authorities' constrained resources and the pressures of government housebuilding targets and, says Harris, "it creates a lack of breathing space for local authorities".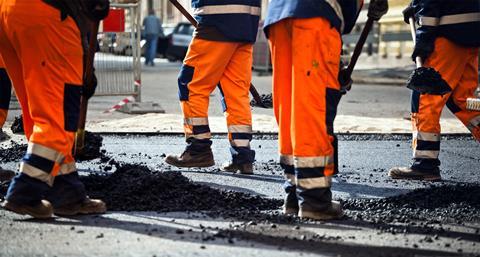 The complexities and pressures continue in funding. Where it is anticipated that infrastructure providers will deliver major projects alongside residential development it can be difficult to align sector funding streams and business plans. The speculative housebuilding model does not always give confidence to infrastructure providers, Harris points out, because a landowner may secure a planning permission and then sell a site.
Housebuilders' own Section 106 and Community Infrastructure Levy (CIL) contributions can also only go so far. Harris adds: "S106 and CIL work well to address some infrastructure needs but were never intended to be the only way to fund infrastructure. Given the uncertainty of national funding, places have become overly reliant on S106 and CIL to deliver."
Central government funding comes with political uncertainties, fragmented approaches and competitive bidding, all concerns highlighted by respondents to a survey carried out for a recent research paper from RTPI looking at a smarter approach to infrastructure planning.
The government's Housing Infrastructure Fund (HIF) received a mixed response from local authorities in the survey, says Hannah Hickman, freelance planning consultant and senior research fellow at the University of the West of England, who was one of the team behind the RTPI research paper. "It's the rule of the game so local authorities are bidding but they feel frustrated that resources are going into bidding without the certainty of funding."
The RTPI's research paper includes calls for greater forward-funding leeway for infrastructure providers, more financial freedoms for local authorities and a devolved approach to funding, with less reliance on bidding. It also argues for greater engagement, and that applies across the board, says Hickman. "Many of the infrastructure providers receive funding from central government and a stronger diktat about the importance of engaging in planning would help to engender cultural change." The message to housebuilders is also to get involved in discussions early, she continues.
"Don't assume that all these things can be tacked on at the end. The notion of infrastructure first is something everyone needs to embrace," she says.
Climate change, carbon emissions targets and technological advances are all helping to add urgency to that message. Rachel Skinner, head of transport at WSP and vice president of the Institution of Civil Engineers (ICE), says: "The explosion onto the public scene of the low-carbon agenda has changed the landscape of how decisions are made." Skinner was chair of the steering group behind ICE's 2019 State of the Nation report, focusing on housing and infrastructure, which advocated integrated approaches to delivery, including bringing larger-scale housing developments into the development consent order process.
The here and now
Many master developers and enlightened housebuilders are tackling these issues head on as they bring through current and future schemes, although they too are in search of answers. "Transport is where we have more of a concern," says Jackie Sadek, chief operating officer of developer UK Regeneration, which is delivering a major extension to the east of Biggleswade, in Bedfordshire. With the town's rail service stretched and the car being the local transport mode of choice, Sadek asks: "If we create a car-oriented place it won't be fit for the future, but what are the answers going to be? I've got to find a solution and bring the community and local authority along."
Sadek, like others in the sector, points to a need for exemplars demonstrating new approaches, although such projects could be less about creating The Jetsons' Orbit City and more about how to design in future flexibility. "If we are dealing with a disrupted and fast-changing built environment we need places that are capable of adapting," says Yolande Barnes, chair of the Bartlett Real Estate Institute at University College London. There is also a need to look beyond physical buildings and infrastructure, she adds: "We need to be designing not only beautiful buildings but also beautiful business models."
Under the present business model the best of housebuilder intentions to deliver developments with community spaces, shops, green spaces and bus services can be dented by such factors as protracted delivery timescales and market fluctuations. "The realities of development can bring disappointment. Constraints can make it difficult to deliver the original vision, resulting in it being reinterpreted," says Pete Richmond, chief executive of Bournville Village Trust, the housing association working with Homes England to deliver the new community of Lightmoor Village, in Telford.
Lightmoor's design and management draw on lessons from philanthropist George Cadbury's model community of Bournville and the new village has not only homes but three parks, an orchard, a school and occupied retail units, including a café run by a local business rather than a larger chain. The trust's own subsidiary, Bournville Stewardship Services, manages the village, having had early input into the scheme's creation. "It is really important to involve stewardship providers or those with long term management as soon as possible," advises Richmond, "where they can iron out some of the things that might not work from a long term management perspective."
"The realities of development can bring disappointment. Constraints can make it difficult to deliver the original vision, resulting in it being reinterpreted" Pete Richmond
Service charges imposed to maintain the green spaces, sustainable urban drainage and community halls provided on new estates have been the subject of increasing conflict, being condemned as 'fleecehold' by resident action groups. Euan Hall, chief executive of The Land Trust, a charity that provides stewardship services for residential developments, explains how attractions in the marketing blurb can become financial burdens for buyers. "So many community centres don't make an income," he says. "Local authorities may require them but they depend on residents who have skills, and raising money is a constant challenge."
Placemaking might be relatively rare in UK housebuilding but placekeeping is even scarcer, in spite of its prominence in the original garden city principles. New and emerging communities, such as Chilmington Green, in Ashford, Kent, are trialling fresh approaches; it is planned to be run by a community trust that could eventually own assets of more than £24m and have an annual turnover of around £3m. Local planning needs a stronger emphasis on long-term stewardship, says Hannah Gardiner, consultancy and innovation manager at land management think tank Shared Assets, with management structures put in place, like those at Chilmington Green, that entrust residents with assets that allow them to generate revenue. "You can't give someone the liabilities but not the golden egg," she says. "You have to have mixed models with a variety of income options."
The new developments demonstrating different approaches to delivery and management of infrastructure may still be a rarity but they need to become the norm. "If we carry on as we are we will continue to fail with housing targets and with the delivery of core infrastructure," warns ICE vice president Skinner.
"We need a different conversation."