The Homes England director on offsite housebuilding, working with housing associations, and on being a master developer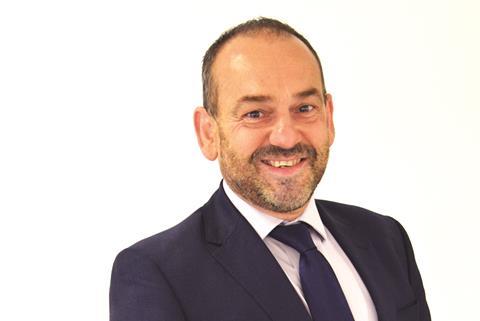 Stephen Kinsella isn't your traditional public servant. That's clear from his Twitter feed, where he recently posted a photo of a particularly dull standard housetype that was captioned: "This hurts my eyes". He talks straight, fast and with passion, using the vocabulary of the developer he was until some 20 months ago. That was when Kinsella swapped life as growth and partnerships director at Barratt Developments for the job of executive director for land at Homes England, where he also leads on the agency's programme promoting offsite construction.
Homes England cast off its old Homes and Communities Agency name just over a year ago, marking its move from government social housing regulator and grant distributor to a more market facing agency. It is focused on translating government policy into action, driving the delivery of homes of varied tenures in areas of the country where they are most needed. It is aiming to make development happen by tackling the risks and barriers that have long held back sites and businesses, and working in new and different ways with players from across the industry.
Kinsella is representative of this new ethos, bringing experience from both the private housebuilding and housing association sectors. He is among an army of around 100 recent recruits to the agency, and more are joining as Homes England looks to grow from 650 staff to 1,300, to fulfill its new commercial remit. That remit might be dominated by the government's target to deliver 300,000 new homes a year in England, but as Kinsella told the audience at the Ministry of Housing, Communities and Local Government's conference on housing design last month, there's more to the agency's work.
MMC is not an area where we can simply turn a tap on. We are on a trajectory with this
Homes England recently announced its first deal with a local authority to promote offsite housebuilding, through the Local Authority Accelerated Construction programme (LAAC). How can such deals make a difference to overall delivery?
In return for funding, our accelerated construction programme requires local authorities to build out quickly and use modern methods of construction (MMC). Our first deal saw us award £10.6m to Welwyn Hatfield council to prepare three sites for the development of 670 homes. Overall, we'll be supporting the delivery of around 30,000 homes across the country in this way. But MMC is not an area where we can simply turn a tap on. We are on a trajectory with this, where we are now working in partnerships and providing the MMC sector with certainty in demand. We can use the full raft of tenure options to get long-term demand for MMC products.
What lessons are emerging from the agency's new way of working in strategic partnerships with housing associations?
With the strategic partnerships programme we worked from the proposition that we need housing associations to build more. We spoke with the sector and the National Housing Federation about how we could help housing associations do more and that identified an appetite for greater certainty over grant allocations and for flexibility on tenure, ideally at the point of sale. The first priority for associations bidding to become a strategic partner is to show they can deliver land, and have delivery capacity and funding. They are gearing up on delivery capacity now, and rising to the challenges. We are also looking at how we can use some of our land to support these partnerships. Strategic partnerships are one way to increase housing supply; the next challenge for us is how we support an increase in supply from the wider social housing sector – we need to look at what else we can do for them.
Around half of the land we hold is developable, and some 3,600 hectares are suitable for housing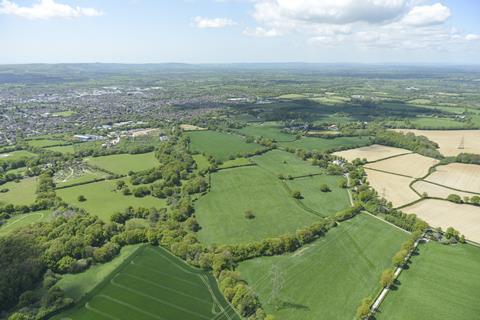 There is a new, more commercial approach to land in the agency. How does that work in practice?
Homes England's land business already has significant holdings and is self-financing. Around half of the land we hold is developable, and some 3,600 hectares are suitable for housing. That land comes from the new towns and the old regional development agencies, as well as other government departments, so is typically unallocated for use and may have challenges, like contamination. Our job is to clean it up, service it if required, secure planning and then sell it, with conditions to ensure development is quality, delivered quickly and uses MMC where appropriate. We also have the Land Assembly Fund, which is a large-scale supplement of that activity. We do not want to compete with developers for sites, but will buy challenging stalled sites where there may be planning difficulties or contamination or big strategic sites that are difficult for private developers to bring forward. We can then return value back to the agency and create a long-term supply pipeline.
So is Homes England a master developer?
When I first joined Homes England we used to talk about "land programmes" but my view is that we are a master developer. We can use procurement to determine the development we want to create: its design, pace of delivery and tenure. So we've started to change the language around this. The master developer role starts to come into its own on larger strategic sites – and we have around 25 sites of more than 500 homes. These larger sites can be difficult for the private sector to bring through, because they require long-term patient capital. We have a different role to private developers in that we are here to deliver on policy objectives, whether for quality, smaller builders, MMC or affordable housing. We will be acquiring many more large sites – we've just announced the first seven military sites coming to us under the new partnering agreement with the Defence Infrastructure Organisation. We have a leadership role but we can also show the industry what's possible, by delivering on policy priorities and demonstrating that the approach can deliver quality places and financial returns.
We have a wider ambition to simplify everything we do
Another area where the agency is testing new ways of working is direct commissioning contracting, where you share risk and reward in return for faster delivery. How is that pilot progressing?
We have now contracted on all seven of our first cohort of sites and construction work should be starting within the next 12 months. We are now pausing because they have quite an innovative and complex contract; for example, there is no guaranteed land value, so a higher degree of risk transfers to the agency. We will therefore be looking at the lessons that come out of this first cohort to see if we can take this forward with a simplified structure. We have a wider ambition to simplify everything we do.
The housing sector often talks about 'hard to reach' groups in communities. What is your own 'hard to reach' group in the sector?
We know the market is dominated by larger players and big housebuilders are important to us – we need them to keep on doing what they are doing – but at the same time we need space for others to grow. We have an ambitious delivery target and we need to get more players on the pitch. We've looked at the barriers, and the recognition that access to finance was one of them resulted in us joining with Barclays to come up with the Housing Delivery Fund, providing £1bn of residential development debt for smaller builders.
We're looking at how we can get small sites to smaller builders
Another barrier for smaller builders is land, so we're looking at how we can get small sites to smaller builders by, for example, dividing larger sites into smaller parcels. We can place obligations on larger builders with larger sites, requiring them to sell parcels to smaller builders. It is a slightly riskier and more complex course of action, but it is absolutely the right thing to do.
Looking at last month's conference and other recent government announcements, it looks like design is rising up the agenda. Is there more to come?
This is clearly not just a numbers game; this is a legacy we're creating. So as well as upscaling in quantity, we are also upscaling in quality. There is an increasing design focus in our programmes coming through.
What is your message to the housing sector right now?
At the conference I spoke about my sense of personal responsibility. There is a huge responsibility on all the industry to come together to deliver the homes we need. Homes England's door is open and we want organisations with ambition to come and talk to us. We are not a meal ticket, but we can offer a deal for a deal.
We want organisations with ambition to come and talk to us
Factfile
Government funding programmes managed by Homes England: They span the four business areas of affordable homes, help to buy, investments and land
Total funding pot under management: £29,226,686
Total current land holding: 8,564 hectares (21,162 acres)
Number of strategic partnership deals with housing associations to date: 23 agreed with 28 housing associations in three phases, to deliver 39,431 affordable homes by March 2022. Partnerships agreed to date total £1.74bn of grant investment, with £590m in phase 1, £653m in phase 1a and £497m in phase 2.