The housebuilder boss explains the why and how of its shift towards build to rent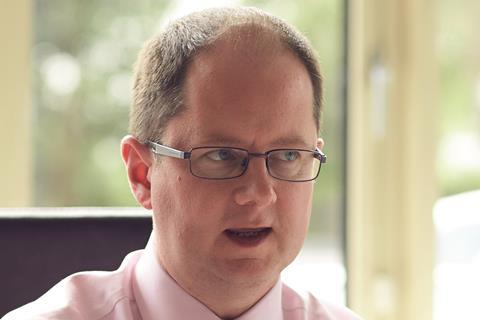 Telford Homes is shifting its focus from building for sale to building to rent in a big way. The London developer's transition is evident from the fact that this year it has announced two significant moves in as many months. In February it sealed a forward-funding deal for its Equipment Works site in Walthamstow, east London, selling it to a joint venture of investment platform Henderson Park and private rental specialist Greystar. In March it named M&G and Invesco as long-term strategic investment partners for a future pipeline, with the former being priority partner for schemes with up to 200 build to rent homes, and Invesco having priority for those with more than 200.
Telford Homes and build to rent are a natural fit, says the company's chief executive Jon Di-Stefano. It is already known for apartment schemes in Stratford and other trendy London districts – just the kind of addresses likely to appeal to the capital's private renters, in fact.
Is build to rent a way of weathering sales market uncertainty, or a new business model?
We have definitely shifted the business model. We have always been keen on de-risking, and this is a good way to do it. It is not a short-term reaction to the market. We want to build reputation.
We will pass 50% of output being build to rent in reasonably short order and expect to go beyond that
The move started in 2015 as we gained more understanding of the positives. We put our marker in the sand in 2018 and said we wanted to be doing 50% build to rent and began looking for a long-term partner. At the moment around a third of our output is build to rent but we will pass 50% in reasonably short order and expect to go beyond that. But we will remain a mixed developer and won't stop building for sale.
How did you select your strategic partners?
We had a longlist of 30-40 investors and whittled that down to a final shortlist of five. We managed to find a way of having two partners, both of whom already operate in the sector. It was an incredibly good, positive process.
Apart from a good level of funding, we were looking for commitment to delivering a pipeline. We wanted people who were serious about the sector.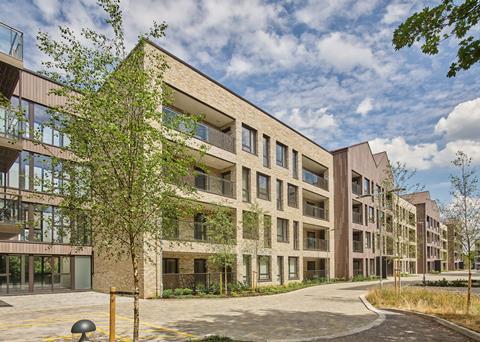 What are the day-to-day implications of altering business focus?
Build to rent is not as different as you might think. We are delivering for a customer that really cares about what they are doing, and we still have the relationship with the end user. We still need quality control and customer service. We are still delivering a quality product. It is not dumbed down, but we make a few changes for maintenance purposes, and need to provide more amenity space.
We are already looking at modular construction
Build to rent investors want the product as soon as you can deliver because it means the money is out for less time. But we are already looking at modular construction anyway because that is part of our future. So in some ways, build to rent helps us to do what we want to do
What are you learning so far from the US approach to build to rent so far?
We are learning a lot of lessons from the US model. In the US, there is talk of the amenity arms race, where developers compete to provide attractions like cinema rooms, even though they aren't well used. Of all the things I've seen, the amenity that is most used is workspace – people want the ability to work from home but outside the home itself.
Do you think other developers will follow your example in build to rent?
A number of housebuilders have dipped in and out and I'm sure more people will do this. It's not easy to do. You need the right mindset, because you are buying into a lower margin in return for better return on capital. But we need more players to come in – it will take the whole sector mainstream.
Factfile
Development pipeline: 5,000 homes, representing £1.65bn of total future revenue
Build to rent pipeline: 1,750 homes