The architect and TV presenter wants the government to build 100,000 council homes a year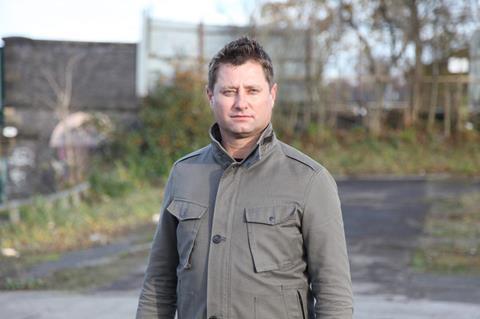 George Clarke is back on our television screens, this time with the programme, George Clarke's Council House Scandal, which makes the case for building more social rented housing. The campaign goes beyond the television screen, having its own website, a Change.org petition and a brownfield site in Manchester where Clarke will be practising what he preaches with a demonstration project.
The campaign calls on the government to build 100,000 council homes a year, but Clarke knows that's a big ask, and that behind it lie a string of deep-rooted challenges. Ultimately the way in which homes are delivered and built needs to change, Clarke says, and he is on a mission to help make that happen with this campaign and initiatives such as his charity, the Ministry of Building Innovation and Education (Mobie). Why do it? "It's not for me, or for the television," he says, "but because the system is broken."
We need a whole new generation of people who can think differently about how homes are designed
Tell us about the series and the campaign?
"I've wanted to make this programme for years and asked Channel 4 if I could do it six years ago. I grew up in a council house in the new town of Washington (in Sunderland) and it gave me security, stability and a home for life.
"The government believes homeownership is the only way to social mobility, but that isn't true. There is now such a low number of truly affordable homes being built that it is increasing the social stigma around the homes. The government needs to step in and back the building of new homes, and there needs to be suspension of right-to-buy in England and Northern Ireland to allow us to replenish stock.
"A strong, stable home benefits wellbeing, but without it everything in life is a fight and a struggle."
What's your demonstration project in Manchester?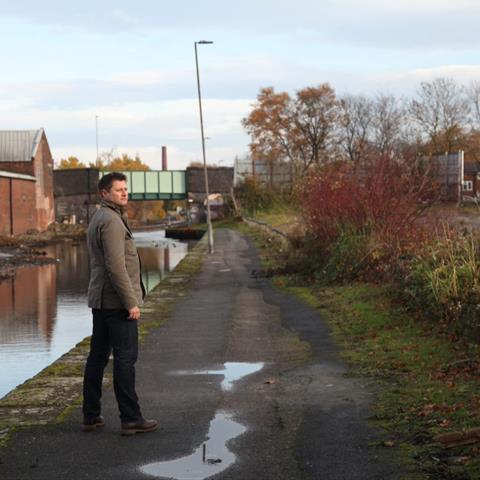 "I'm working with Manchester city council on a site that will have around 70 homes. This is not about ticking boxes. I want good space standards, great ceiling heights, and some of the homes will be built using offsite manufacture. I've created some offsite homes for Smith's Dock in North Shields, the development by Urban Splash and Places for People. The homes have ceiling heights of up to 2.9 metres and lots of natural light.
"Washington didn't just have decent houses, it had green spaces and amenities. I am going to struggle to get amenities into the Manchester scheme because the scale is small and there are maintenance concerns around features like green space. It is heartbreaking, because as a lad I was lucky enough to have all that.
"The project is being designed and will go in for planning soon. I'm hoping it will be built next year."
Is broader change needed in the industry?
"The government owns a shedload of land, it has Homes England, it has a country with the best designers in the world and massive housing need. But the government isn't backing the building of truly affordable homes and the biggest and most powerful housebuilders are building for profit, not people.
"Housebuilders will argue that they can't improve building or design standards because it will push up house prices. So, if you raise design standards and increase the price of every new home, it is the land price that should fall when organisations are bidding for land. To make it work, land would come down in price.
"As a culture we need to value great design, and I'm not just saying that as an architect. Great design is about buildings, spaces – it is life-changing stuff.
"And then there's procurement, which is in the dark ages. We have young designers who cannot get onto frameworks and the OJEU process, which is painful."
What part does offsite manufacture have to play in this?
"I'm heavily involved in manufacturing, have worked on modular homes and am passionate about it, but really it is a means to a better end. My mum doesn't care if her home is modular or not. Modular and factory building allow us to create precision engineered homes – design for manufacture, rather than design for construction – for improved quality.
"But there are some offsite manufacturers that are not doing R&D and are not leading by design. They are making standard house types available and that's a race to the bottom. There should be a long-term sustainable approach. I feel sorry for councils like Redbridge, which featured in the programme, which are turning to solutions like that out of a sense of emergency – they are trying to fix an urgent problem.
What progress is your educational charity Mobie making?
"We need a whole new generation of people who can think differently about how homes are designed, about materials and the supply chain. We need a new education system to train architects for manufacture. A lot of Mobie students are taught by manufacturers.
"Mobie has been running for two years and is creating an educational pathway from BTEC to post-graduate level. It is about taking a 30, 40 or 50 year approach and creating generational change. We need to change the system.
"We have our first intake of around 20 students on our first MSc in Advanced Home Futures graduating this August and I'm working hard to get them jobs. We have a BTEC course in Construction and the Built Environment – these students are usually aged around 16-18, but we have students in their 20s too.
"We are developing Saturday workshops, outside the national curriculum, for schools, which will have design challenges for 14-16 year olds. And we're advertising for our first cohort of students for our PhD in Advanced Home Futures.
What's your biggest concern?
"My biggest worry is that the rush to build homes has become a numbers game for politicians. Whatever the government, politicians have not been solving the problems and have not had a long-term plan.
"Minister after minister says they are committed to delivering 300,000 homes. How many times have they said it? James Brokenshire texted me on the day the series began to say he was disappointed that he couldn't carry on the work in this area. I've contacted Esther McVey. I'm prepared to keep at this. I will do it for the rest of my life if I have to."