The regeneration manager on his current new-build and refurb project, and why councils are trusted by housebuyers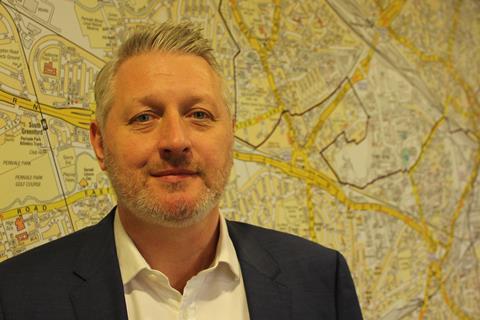 The recent signing of a deal with Peabody to deliver 500 homes plus commercial space on a car park site in central Southall is the latest in a string of moves by Ealing council to drive regeneration and new home delivery in the west London borough. With five Crossrail stations in its patch, the borough has obvious development potential and its council has taken a strategic approach to regeneration. It carried out a review of its own housing estates more than a decade ago, categorising them according to whether they needed wholesale redevelopment, partial redevelopment or refurbishment.
All the estates identified as needing the most drastic intervention are now undergoing redevelopment, mostly with the help of development partners. Estate regeneration has also provided impetus for the council's own housing company, Broadway Living. And the knowledge that the local authority is acquiring from its developer partners is helping the council to carry out regeneration solo, says Ealing council regeneration manager David Colley. Colley is one of three regeneration managers looking after the borough's estate regeneration schemes, and also worked to set the remit for Broadway Living.
Ealing council has carried out most of its estate regeneration projects in partnership, but you are delivering alone at Copley Close in Hanwell. Why?
Copley Close is the first of our large regeneration schemes where we don't have a development partner. It is a linear estate, extending around a kilometre from east to west, constructed in 1977 and with 650 existing homes. The homes sit next to the Great Western Railway and either side of a box tunnel, so around a third of the site is owned by Network Rail. We tried putting the site to the market, but in terms of design and dowries, it wasn't attractive.
We're therefore carrying out the project, which is designed by Hunter & Partners, ourselves. We'll be refurbishing existing homes and building more than 250 homes, with many of the latter for open market sale and shared ownership. That's positive in getting away from mono-tenure, pays for the refurbishment of existing homes, and at the same time we don't have a developer taking profit out of this.
So far, we have refurbished 80 homes and developed 30 Broadway Living homes for market sale and shared ownership in a scheme called Alton Court. The first-time buyer homes at Alton Court have won a string of awards, which is unusual for a local authority.
We've also delivered 29 new homes, which are being made available at the mayor's London affordable rent. They are the first homes to be completed under the mayor's initiative. To make this work, we've had to be flexible and seize funding opportunities as they have come along.
Work is ongoing at Copley. This autumn we expect to start construction of the 201-home sixth phase.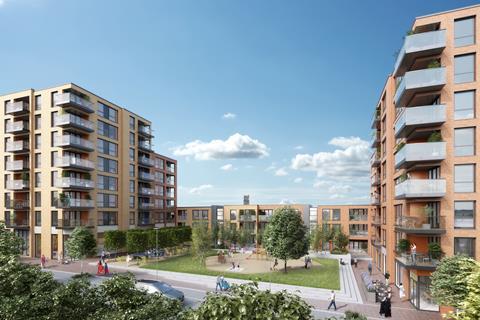 What is Broadway Living's remit – and how is it working in practice?
It was established in 2014 to provide a vehicle to the local authority to look at different tenures, including intermediate and sub-market homes provided at less than 80% of market rents. We have taken a funding vehicle and turned it into a brand.
Broadway Living can do things that the local authority finds difficult to do because of funding. It can buy land, notably around sites that are being released by the local authority, or carry out section 106 development. Delivering our own S106 development gives the local authority greater security on values and cost. We have secured just under 250 S106 units to date.
Prospective homebuyers coming to the sales centre at Alton Court don't know it's a council scheme – there is very little council branding, apart from our logo on the sales brochure. People see buying from a council as positive because we are regarded as enduring. Councils tend to be good on customer care – Broadway Living scores above average on customer care. We've had things to learn from developers, but they can also learn things from us.
We've had things to learn from developers, but they can also learn things from us
Much has changed since 2014. What is the council's thinking on developing housing now?
The local authority's thinking is shifting. We have seen the lifting of the Housing Revenue Account borrowing cap and mayor Sadiq Khan's programme for councils. Ealing was the second-largest beneficiary of the mayor's programme, securing almost £100m.
At the same time, our portfolio is changing. We have largely done the demolition and rebuild work on our major estates. Now we are looking to what we can do for smaller estates of 300 homes or so – and we'll be doing things for ourselves.
Some of our schemes lent themselves to getting a developer on board and having the developer take all of the risks and all of the rewards. In the future, we will be taking on more schemes ourselves, because we have learned from developers how to manage risk. That allows us to get the rewards.
We're not competing with developers – we see ourselves as being complementary and taking on the difficult schemes.
What are the biggest challenges for you in delivering?
The challenges have changed over the years. They used to be around funding, but now they are more around delivery issues, like getting the skilled staff that we need and the constructors that can do what we want.
Recruitment has been challenging because London salaries are high. There is a need for good project management and technical skills. Broadway Living has its own shell staff but it relies on council staff, so we work interchangeably. We also work with consultancies that share our outlook.
Going forward we'll aim to get skills back into the council, but the days of having borough architects have gone.
Going forward we'll aim to get skills back into the council, but the days of having borough architects have gone
Estate regeneration has become contentious in London – what have you learned about working with communities?
We've learned never to forget the residents. We've always been honest with the community and with councillors. The council has evolved its engagement processes.
The London mayor made it mandatory to ballot residents to gain their backing for estate regeneration plans and Ealing did that at the High Lane Estate, in Hanwell, last year. It resulted in 90% of eligible residents voting in favour of the plans. Some local authorities fear that ballots could present significant costs, but we are happy to have them.
Factfile
Number of major restates under regeneration: 9
Number of new homes being created through the estate regeneration programme: 10,000
Number of affordable homes being created by 2022: 2,500