With five years ahead, the Conservatives have a real chance to tackle the housing crisis – but this depends on where the sector sits on their to-do list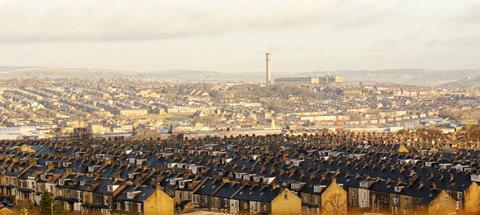 "We are in a mess on the housing agenda – we are not delivering the numbers we want.
"There are more children living in bed and breakfasts this Christmas than ever before by some way. They are not out on the streets, but they are living with parents in bed and breakfasts surrounded by people you wouldn't want your children to be surrounded by.
"The Conservative Party doesn't understand the serious issues that come from deprivation­­­ and losing your job. It has lost its sense of compassion and needs to start winning it back – and one aspect of that is the housing agenda."
Who said this? Not a broken-hearted Labour activist after last week's election but the former leader of Conservative-run Cambridgeshire county council.
Martin Curtis could have added to this list the £1.1bn spent on temporary accommodation in the year to April 2019 and new figures from Shelter that show that the number of people who are homeless has increased to 280,000, equivalent to the population of Newcastle.
Yet, in spite of these problems, his party has just been re-elected to power with the biggest Commons majority since Tony Blair's Labour Party in 2001.
The good news is that this 80-seat margin gives the incoming government the political space to tackle the deep-seated ills that underlie those depressing figures.
Chris Rumfitt, a former No 10 insider, says: "For the first time since Tony Blair we have a prime minister with a substantial majority who is able to plan ahead for a full parliament.
"If you want long-term decisions taken on housing and infrastructure and the like, that's a good thing. We have a government that can plan for five years and possibly 10 years ahead."
Steve Douglas, the last chief executive of the Housing Corporation before it was subsumed into the Homes and Communities Agency, agrees. "A huge majority makes it so much easier to do stuff," he says, "and with a new bunch you don't have old MPs flexing their muscles. So, he has a lot more flexibility about who he has in his cabinet."
Toby Lloyd, ex-prime minister Theresa May's housing adviser, also agrees. "This enables them to do whatever they want. When you have a big majority, a prime minister has a much stronger position to hold the whip hand over the Treasury."
Curtis, who now heads the Cambridge office for development lobbying firm Curtin & Co, hopes his party will use its new majority to push ahead with long-term reforms. "So much of politics is short term," he says, "and I hope this result changes that."
One area where the government may be able to exploit its new-found leeway is on planning – this week's Queen's speech contained a pledge to issue a new planning white paper.
Karl Hick, chief executive of East Midlands housebuilder Larkfleet, says: "They [the government] will be able to not worry quite so much about local people being upset because they have five years to sort it out.
"For housing and getting things done, it's a good move: they can put through policies and not be worried about people being upset because they will have forgotten by the end."
He says a particular bugbear on this score is neighbourhood planning, which is increasingly being exploited by well-heeled residents to thwart development in their backyards.
Happy housing sector
Housebuilders were certainly upbeat about the news of the Tory majority, with the sector one of those to see the biggest share-price uptick on the day following the general election.
Lucian Cook, head of residential research at Savills, is not surprised by this bounce, which he partly puts down to the Conservative record of support for the sector.
It is also driven by the expectation that house prices will grow over the next six months, albeit before petering out in the second half of 2020.
"The election result removes a fairly significant amount of policy uncertainty," Cook says, "but some of the economic uncertainty remains until you have a trade deal agreed with the EU. It means you have a bounce, it removes political uncertainty, and then the sober reality that there is more to do will kick in during the second half of next year."
The upshot will "probably" be a short-term improvement in sales rates, Cook predicts, which will provide a fillip for housing associations in London and the South-east that increasingly rely on cross-subsidy to finance their development activities.
Figures published last month, showing both the fastest monthly increase in house prices since April and housing supply hitting a 30-year annual high in 2018/19, will provide further room for optimism.
The Queen's speech outlined move to implement manifesto pledges to boost homeownership, including a revamp of shared ownership and a new First Homes scheme, targeted at those aiming to get a foothold on the housing ladder.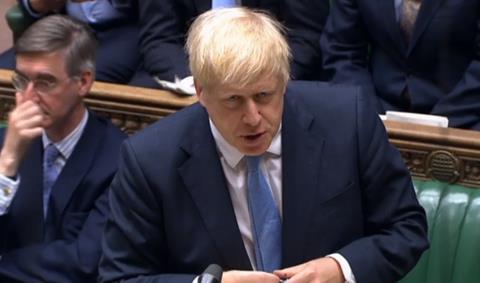 Keeping voters on side
However, while an 80-seat majority looks rock-solid, many of the seats won by the Tories were in parts of the north of England and the Midlands, which have not voted for the party for years, if indeed ever. This brings into question whether the seats that turned blue this time could easily turn red again.
Curtis, who was born in Nottingham, said: "It's a large majority but the vote that underpins it is very delicate. We need to look at how we win next time."
Lloyd points out that the Conservatives only increased their number of votes by 300,000, which equates to 1.2% of the total turnout.
Boris Johnson has made a lot of noises about boosting the north of England since he became prime minister but now has a strong electoral incentive to turn that rhetoric into action.
"He'll be anxious to make sure he gets re-elected in five years," says Tracy Harrison, chief executive of the Northern Housing Consortium.
The government's response looks like a large chunk of the £100bn of infrastructure spending promised in the manifesto could go to long-neglected northern and Midlands regions, with investment in the Midlands Rail Hub and Northern Powerhouse Rail.
Both political and economic circumstances mean the time is ripe for this kind of increased investment, says Rumfitt, who is now chief executive of public affairs firm Field Consulting.
"They have no excuse not to deliver. First, they have a majority in parliament and the fiscal position is better than it has been for 10 years. There is headroom for borrowing, and low interest rates, so there are no excuses not to deliver for the host of Conservatives who have won on a commitment to deliver for infrastructure in the north."
In addition, the prime minister's chief adviser Dominic Cummings is reported to be keen to rebalance spending across the country.
The existing formula, which skews 80% of much of Homes England's funding to the one-fifth of local authorities with the most severe housing pressures, is "daft", says Lloyd: "Everyone knows and the sooner that goes and we can a have a sensible approach the better."
Harrison agrees: "I would hope that there is a commitment to level up and an opportunity to review the metrics they use."
How high-priority is housing?
Much depends on whether the government sees housing as a priority, says Douglas, who is now group chief executive of housing and regeneration consultancy Aquila.
The government's focus so far appears to have been on infrastructure projects, like roads and railways, which may prompt concerns that housing spending could be sidelined.
The political problem is that projects such as the showpiece Northern Powerhouse Rail scheme take longer than a single term of parliament to show results, says Lloyd.
"Transport infrastructure will take many decades to show an effect but housing, and more broadly placemaking, is something that can make a difference sooner."
The case for housing investment will though have to be made within an economic development context, says Douglas: "The only way for housing to get traction will be to frame it as an economic issue."
The Queen's speech unveiled a new Single Housing Infrastructure Fund, which earmarks £10bn for facilities like roads and surgeries that are required to support the delivery of new homes.
For how this could work, Douglas points to the Housing Zones introduced during Johnson's time as London mayor, where homes investment paid for infrastructure and social facilities such as schools, with the aim of stimulating private sector development.
This approach could tie in with greater devolution, new thinking on which is due to be fleshed out in a new white paper that was flagged up in the background briefing to the Queen's Speech.
Henri Murison, director of the Northern Powerhouse Partnership, expects to see new devolution deals, like that already in place for Greater Manchester, laid out in Cumbria, Cheshire and even West Yorkshire, where the process stalled years ago due to infighting between the city-region's local authorities.
There is no reason why housing funding should not be devolved to these areas, given that the precedent to do so has already been set in Greater Manchester's pathfinding devolution deal, he says.
Large chunks of central government spending should be devolved so that areas such as the Leeds city region can make decisions about what is best for stimulating development.
Local control
Laying on a tram line rather than pumping money into remediating a contaminated brownfield site, for example, could raise land values, which in turn would make it worthwhile for developers to carry out the clean-up work themselves, Murison says. "Government shouldn't really mind whether money is being spent on housing or transport," he adds.
"In the long term, housing needs to be integrated with wider economic development, so combined authorities should be able to spend their funding a lot more flexibly."
Those involved in housing should not be afraid of such a shift, with the condition that money is only devolved to areas willing to produce a spatial framework that will provide a city-regional context for investment, he says.
And new housing in towns and cities, around the mooted new Northern Powerhouse Rail stations such as Bradford and Goldthorpe, will be needed in order to help justify investment in the project.
"This stops housing being a Cinderella that requires special treatment and it becomes a core part of economic placemaking," says Murison.
However, many of the areas won by the Tories have been in long-term decline for generations. Reversing this, while tackling the housing crisis and the myriad other challenges that Brexit has yet to throw up, will require more than a big parliamentary majority.