With Mothercare joining the list of famous retailers to disappear, David Blackman considers alternative ways of keeping town centres alive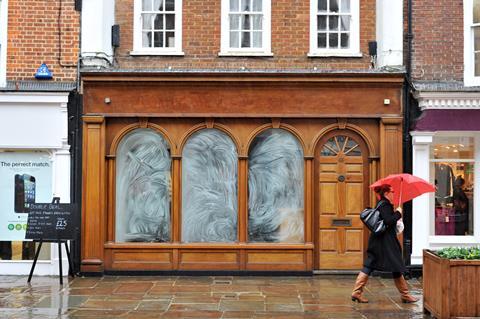 January is often the cruellest month for high street retailers. The first month of the year typically sees a host of stores, which may been kept alive by hopes of bumper Christmas sales, finally pull down the shutters.
Mothercare has been this year's most high-profile casualty so far, joining the list of famous names to have disappeared in recent years.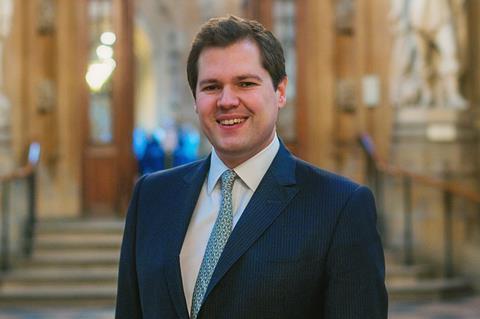 The government's response to the increasingly pockmarked state of the high street has been to launch a £1bn town centres revival programme.
At the end of last year, housing and communities secretary Robert Jenrick announced the names of the 14 places that will pilot the new fund. More than 100 towns have been earmarked for help.
Locations as diverse as Coventry city centre and the Manchester suburb of Withington will get advice from a taskforce of experts piloting an initiative that could see participating high streets benefit from up to £25m of investment each.
Replacing failing retail units with much more in-demand housing looks like a no-brainer. So can housing ride to the rescue of the high street?
The Federation of Master Builders (FMB) in a report published just over two years ago, calculated that making better use of the redundant flats above high street shops could deliver around 300,000 extra homes.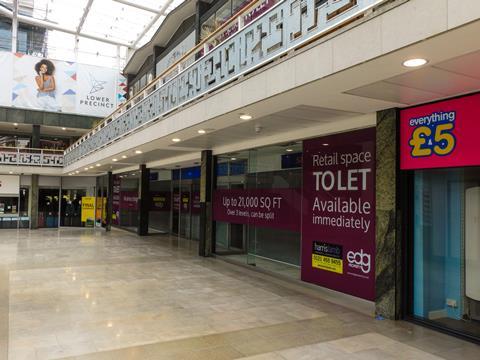 The appeal of town centre living for young adults is clear but older people could also benefit from having health and other social facilities literally on their doorsteps.
Market research cited by specialist retirement homebuilder Churchill in evidence submitted to the housing and communities select committee's inquiry into the high street last year, identified proximity to local shops as the "most sought-after characteristic" for those considering a move into a retirement apartment.
Churchill said that older people will remain a "core customer base" for the high street due to their reluctance or inability to drive and shop online.
And there could be other benefits for town centres, as Brian Berry, chief executive of the FMB, points out.
"Getting older people into town centres is a good thing and you can reduce crime by having more eyes and ears in the town centre where you really need them," he says.
The biggest barrier is the highly fragmented ownership of high streets
Building on the high street is far from straightforward though, says Ciaran Gunne-Jones, head of economics at planning consultancy Lichfields, the author of the FMB's study.
"The barriers to increasing residential in and around town centres are significant," he says. "It's easy to say that the silver bullet is to put housing above shops but, in the real world, that can be quite challenging."
The biggest barrier is the highly fragmented ownership of high streets, which is often a legacy of when they were first developed a hundred or more years ago.
"Lots of traditional and long-standing property owners in town centres are not always that motivated to convert or redevelop," Gunne-Jones says.
Many of these owners will not want the comfortable lease incomes generated by these properties to be disrupted.
The economics of development can be another barrier for high street housing, like any other type of development. While the cost of building is roughly similar across the UK, the price of finished homes varies significantly, undermining the viability of development in less buoyant housing markets.
Set against this, though, high street landlords increasingly realise that the game is up for the traditional retailing model, according to Paul Clement, head of place-shaping at property consultancy Savills. "The private sector is up for this: local and regional government need to follow through with policy," he says.
The goal instead is increasingly for these ground floors to be attractive to would-be occupiers of the offices or homes being developed on top
The same is increasingly true for out-of-centre retail parks, many of which suffer from the decline in footfall that has hit the high street, according to Ed Cooke, chief executive of retail property trade body Revo. "People will be looking at alternative uses. If I were a retail park investor, I would be looking at distribution or residential."
Many investors have abandoned hope of maximising returns by getting blue-chip retailers to take ground-floor spaces when they develop new schemes. The goal instead is increasingly for these ground floors to be attractive to would-be occupiers of the offices or homes being developed on top.
He says: "We are seeing investors who understand the value that operators create upstairs. If you have good quality shopping, the ground floors will be a more attractive proposal for people living or working upstairs."
This more open-minded approach can be seen in Swansea city centre, where local housing association Coastal has targeted the ground-floor space in its residential-led mixed-use scheme at artisan occupiers.
High street housing schemes should aim to use existing buildings wherever possible in order to retain historic townscapes, Berry says. "Shopfronts often have a fantastic heritage which we need to preserve because that makes them more attractive places to live: we must not lose the character."
But more radical surgery may be necessary in order to slim down town centres by knocking out vacant or under-performing shops.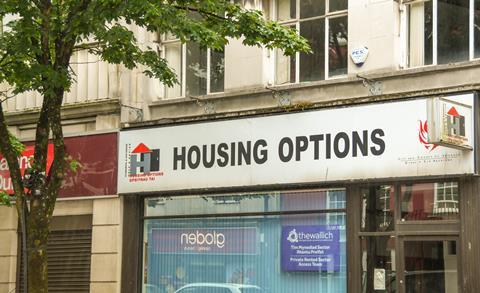 Often the only body able to pull together these fragmented sites will be the local authority, by using compulsory purchase powers or accessing cut-price finance through the public works loan board.
Gunne-Jones says: "The key is to have a clear and well-articulated view of what interventions are possible and how they will be delivered."
Clement agrees. "The way to achieve this is a clear plan, so you can visualise it and talk about it. Once you have that in place, investment becomes easier.
"It means that, if you put in an application to convert a shop into a house, the application will be approved and you won't be pushing against policy."
He argues that planners can help by being less precious about mixing up housing with other uses, which is how many high streets originally evolved.
"Planners have to be open to the fact there should be a WH Smith sitting alongside a house, sitting alongside a dentist.
"If there are planners left in the UK who are still employing a retail zoning system to maintain x per cent of frontages, that policy need to get real."
However Cooke warns that this kind of deregulation could undermine the coherence of the high street, which could in turn make it more difficult for remaining retailers and other non-housing uses to survive.
"It needs to be done in a way that is quite well planned: we don't want to see uncoordinated or ill-considered housing between stores. What good councils do is plan for mix of uses in developments.
This point is echoed by James Harris, policy manager at the Royal Town Planning Institute, which will be heavily represented on the new high street task force.
"Housing development should be part of high street regeneration but there needs to be plan led approach to integrating housing into the high street."
The economy is screaming out for some of these empty shops to be converted to residential

John Myers, co-founder of the London YIMBY pro-residential development pressure group
The process of regenerating heavily contested high street sites is, though, a resource-heavy endeavour for cash-strapped planning departments, which are under pressure to hit housing targets set by the same ministers who want to revive the high street, he says. "Doing this is complex and takes a long time."
Help is on hand, though, via the government's high street fund. Councils will initially receive £150,000 in seedcorn money to help get their plans off the ground in advance of the full £25m funding.
This support is dwarfed, though, by councils' business rates income, which is a disincentive to getting rid of under-performing retail space, says John Myers, co-founder of the London YIMBY pro-residential development pressure group.
"There is something fundamentally broken: the economy is screaming out for some of these empty shops to be converted to residential, and the councils are being incentivised by the Treasury to stop that."
"They give with one hand but are taking away with the other: conversion from retail to housing means loss of business rates."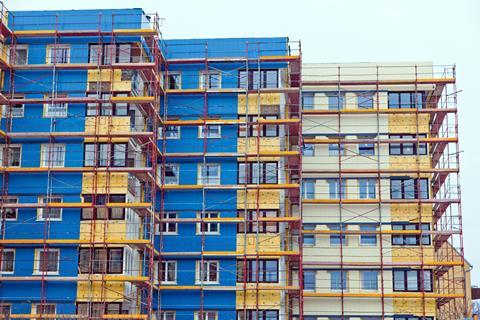 While council tax revenues are capped by ministers, business rates are less constrained, Myers points out.
But the £25m potentially available is certainly a lot more than the paltry £100,000 dished out to those towns that took part in the Portas pilots programme, the last government high street regeneration initiative led by Mary "Queen of Shops" Portas nearly a decade ago.
One of the selected pilots was Dawlish, Berry's home town in Devon, which used the money to erect a plastic gorilla, known as Gary, on a crazy golf course at the town centre's entrance.
But, while sniffy about Gary, who was shunted into the corner of the town square in 2018, Berry is more optimistic about the sums on offer from the new initiative. "This is really serious money, provided you have local authorities engaged and working with community groups."
Councils should seize the opportunities presented by the fund, Lichfield's Gunne-Jones says. "This is very clearly right at the top of the government's policy agenda: now is the time to make strides on the issue."
As the new decade gets under way, any green shoots will be welcome on England's beleaguered high streets.