Persimmon's offer of retentions to customers and a government-appointed ombudsman only offer partial solutions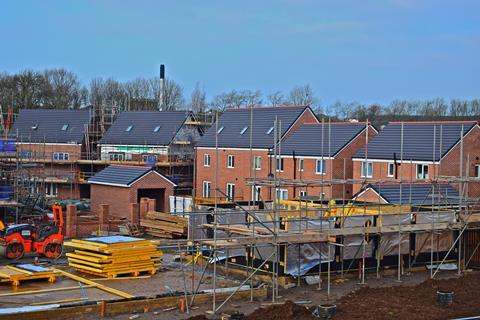 Housebuilder Persimmon is not the most popular firm in the UK at the moment. Beyond the widespread anger over the £75m bonus paid to former chief exec Jeff Fairburn, the £3.7-bn turnover volume builder has found itself at the centre of a growing storm about the poor quality of new-build homes. The latest customer satisfaction survey from the Home Builders' Federation shows the builder is one of the few to receive just a three-star (out of five) rating. A simple Google search reveals a litany of complaints, from a house with a 700-item snagging list, to a 14,000-strong "unhappy customers" Facebook group filled with endless anecdotes of poor workmanship and dismal customer service.
In the last month, however, the firm has started trying to answer its critics. It has commissioned an independent review of quality and customer service by a high-profile QC, Stephanie Barwell, and, most eye-catchingly, announced it will allow all customers to hold back a 1.5% retention against build problems.
Persimmon is, to date, the only major housebuilder to come out with such an offer. But it is by no means alone in facing accusations of shoddy workmanship. The scandal at Bovis in 2016, where the builder offered homebuyers cash to accept half-finished properties, simply served to bring into public focus an issue getting steadily more intractable since the housebuilding industry began its rapid recovery in 2013. The Home Owners Alliance has been calling for the introduction of retentions since 2017, while the government has now committed to bringing in an independent housing ombudsman to provide consumer redress (see What is the government doing about housing quality, below). And with similar poor workmanship exposed at new-build housing association stock in recent years, those outside the traditional housebuilder sector can't comfort themselves that they are immune.
So, is bringing in consumer retentions really the answer to this issue, or do homebuilders of all stripes need to make more deep-seated change?
Endemic
In part, this current crisis in quality is a child of the post-credit crunch boom in housebuilding. Steve Turner, director of communications at the builders' industry body, the Home Builders' Federation (HBF), said the industry is already making big strides, but admitted that: "As production increased the industry was criticised, quite rightly, for problems. There was a recognition there was a clear need to act."
The industry's principle warranty provider, the National House Building Council (NHBC), paid out £95m against customer claims last year, a rise of 12% on the previous year. Its chief executive, Steve Wood, said in the organisation's annual report last year that: "Eighty years of experience tells us that there is often a negative correlation between construction quality and the pace of growth", and that plentiful evidence of this meant "the reputation of the industry [is] understandably suffering". In the latest HBF survey, only one in a hundred customers reported no problems at all with their new home.
Eighty years of experience tells us that there is often a negative correlation between construction quality and the pace of growth

Steve Wood, NHBC
Problems have been exacerbated as expanding developers have taken on new staff in a market facing widely recognised industry shortages in professional and trade skills. When former Bovis chief exec David Ritchie had to resign after its quality problems were exposed, it followed a five-year period of aggressive expansion during which Bovis' annual production of homes doubled. Mark Farmer, chief executive of consultant Cast, said housebuilder business models have exacerbated the problem. "They need to get beyond just thinking how they can build as cheap as possible so that they can afford to bid more for land. That's what's driven the model."
Meanwhile, major housing associations including Sanctuary, Catalyst and Clarion have also faced accusations over quality of their new-build homes. Many spy the same construction-wide cultural issues exposed by the Hackitt review into fire safety after the Grenfell Tower tragedy. Cast's Farmer added: "It's not just housebuilders. There it's been amplified, because the more they build the more problems they're having. But these problems are occurring all the way across the industry, from low specification social housing to the highest spec luxury flats. It's endemic."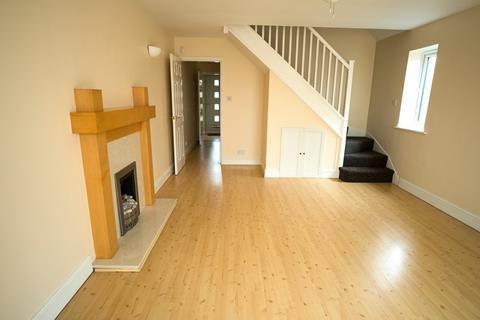 PR nightmare
In this context, Persimmon's "retentions" offer to customers has been welcomed by many. Paula Higgins, chief executive of the Home Owners' Alliance (HOA), said it was "great news", while Farmer said "it can only be a good thing", giving the consumer genuine leverage to get problems fixed. Persimmon chief executive Dave Jenkinson said the move was an "important step" in ensuring homebuyers' experience of moving in wasn't overshadowed by teething problems, while chair Roger Devlin said it sent a "clear and unambiguous signal" the company was changing culture and putting customers first. HOA's Higgins, who has called for housebuilders to bring in retentions for more than 18 months, said she wanted other builders to do the same "the sooner the better".
Nevertheless, much scepticism remains around exactly how the retention will work and why it is being introduced now. Cast's Farmer said. "This is driven by a PR nightmare they've had raising serious issues in consumer confidence. They're in the eye of the storm and they have to be seen to be doing something different."
[Persimmon offering retentions] is driven by a PR nightmare they've had raising serious issues in consumer confidence

Mark Farmer, Cast
Worth around £3,600 per property, the 1.5% retention is financially immaterial to Persimmon, according to Cenkos analyst Kevin Cammack, in the context of a 30% operating profit margin worth £60,000 per home. Persimmon may, therefore, be relatively relaxed about losing the retention. Nevertheless, it has also made clear the money can only be withheld against defects identified prior to or on the day of moving in, something which the HOA's Higgins said will undermine the offer. "It's pretty unrealistic to think that homeowners will be able to do everything they need to do on the first day they move in and also compile a full snagging list," she said. "Snagging retentions are not the be all and end all to sort this."
A spokesperson for Persimmon said the company was still working up the legal details of its new contract, but admitted that: "The intention would be to give the customer the opportunity to perform a detailed inspection of the property before handover – likely three days before key release – to identify the list of issues requiring attention.
"It's critical that the customer has sufficient time to do this and we are not looking to put any customer under pressure."
Snagging retentions are not the be all and end all to sort this

Paula Higgins, HOA
Former MP Nick Raynsford, one of those behind a highly critical all-party parliamentary group review on housing build quality in 2016, said the move is "welcome" but "by no means enough". "Persimmon is responding to considerable anger over the revelations of its corporate greed. It's troubled by a very bad reputation. But the key change that needs to happen is that quality has got to become the absolute top priority."
Culture change
Raynsford isn't the only one to see other actions as more important. "In itself, retentions don't deal with quality," says Farmer. "To do that means tackling quality control, quality of planning, site supervision and sign-off. There's a definite need for complete culture change in the industry, driven from the boardroom, so it's not about just hitting a target completion date by hook or by crook."
Greg Hill, deputy chief executive of South-east-based housebuilder and contractor Hill Group, which has received a five-star HBF rating for three of the last five years, says his firm has maintained quality, despite a period of rapid growth, through a strong management culture and very detailed quality assurances processes. "Getting things right first time is absolutely key. We've invested really hard in sign-off processes. We have a fairly mammoth routine of final inspection and commissioning checklists which have to be signed and counter signed by multiple departments for each house."
Quality of customer service is also vital. While the HOA's Higgins said that "with some developers, once people get the keys to their house, they just become a problem", Greg Hill said Hill Group has worked to map out the "customer journey" to make sure issues are picked up. "It's about what happens from first enquiry all the way to when they've been living in their home for some time," he says. "And about learning from when things have not gone so well."
Again, this is not just something housebuilders are confronting. Housing associations, as professional clients of new-build homes, already have the ability to hold retentions against their contractors or housebuilder partners, but it seemingly hasn't been enough to sort the problem. Jim Martin, partner of consultant Martin Arnold, said his firm has seen examples of "very poor construction design and workmanship" on buildings it has examined, and recommends the digitisation of building records and re-introduction of "clerk of works"-style supervision on building sites to tackle the problem. "Offering retentions is a marketing device, it does nothing to improve quality, it is simply a measure to punish those responsible," he said. "It's not just housebuilders - everyone has similar problems and everyone is seeking solutions."
It's not just housebuilders – everyone has similar problems and everyone is seeking solutions

Jim Martin, Martin Arnold
Despite concerns over how effective it will be, Persimmon's retentions offer is undoubtedly putting pressure on other housebuilders to follow suit – making it even more unpopular with rivals already concerned about being tarnished by the fall-out from Persimmon's corporate pay scandal. Greg Hill said Hill Group won't introduce them, and, likewise, David Thomas, chief executive of five-star-rated volume builder Barratt, says "we do not see the need to introduce them at this stage." Thomas said delivering quality instead "requires investment in training, materials and a focus throughout the construction and sales journey".
The HBF's Turner said the sector had "not seen concrete pressure yet to roll out retentions", and that it remained in principle opposed. "Retentions create an adversarial relationship, while we want a positive relationship between the consumer and the builder," he said. "It would thwart the opportunities for SME builders particularly who have large problems with cash flow, reducing their ability to invest in new sites."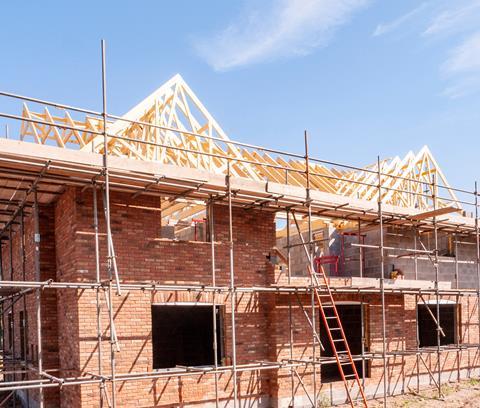 Obvious answer
The government is taking action on the issue through pushing ahead with a new housing ombudsman (see What is the government doing about housing quality, below), while others see greater use of modern methods of construction as an answer to quality problems caused by a paucity of skilled tradespeople. Raynsford said: "The answer is obvious. We need to raise the capacity of the industry to cope with the demand, and that means modern methods of construction. Increasing quantity shouldn't necessarily mean lower quality."
But some say this confidence in modern methods is misplaced. Hill Group's Hill says: "It's not a panacea. Our experience is that just because a home is off-site built, doesn't mean it's high quality. Lots of the organisations doing it have limited track records and not all have invested in quality control."
The HBF says it's latest customer satisfaction survey shows that the work the industry has been engaged in to tackle quality issues is paying off, with the overall satisfaction score recovering to 87%, from a low of 84% in 2017. But Martin Arnold's Martin disagrees. "So far we've seen lots of fine words but little action," he said. Even if there remains a long way to go, it currently seems unlikely retentions will be adopted en masse.
What is the government doing about quality?
In January this year the government confirmed it was pushing ahead with plans, two years in the making, to set up a single housing ombudsman to deal with all complaints across the sector. This will mean that buyers of new homes should, for the first time, experience unified consumer standards from all home builders, with a clear and cheap route to arbitration of disputes. Currently private renters, social housing renters and purchasers all face very different legal frameworks for settling disputes and seeking redress, while multiple consumer codes govern the buying process dependent upon which warranty provider your builder uses. The government said in January that "current mechanisms of accessing redress can be confusing and appear fragmented", leaving buyers often with little alternative but a "daunting, costly and complex" legal challenge.
The HBF supports the creation of the ombudsman, and has been working with the government to set the standards which the ombudsman will adjudicate against. Steve Turner, communications director at the HBF, said the body was working firstly to unify the many existing consumer codes which protect the buying process, then to set out service levels consumers can expect for the first two years after purchase, and lastly to set standards for the warranty providers who offer protection from two to 10 years after purchase. The new service levels for years 1-2 would set out builders' responsibility to address defects, including timescales and finishing standards, and a clear buyer right to a pre-completion inspection.
Communities secretary James Brokenshire said in January the ombudsman service would be set up on a voluntary basis, initially, in advance of legislation mandating it. However, Steve Turner said the HBF wanted the service to remain voluntary. He said: "We firmly believe that would result in a step change in quality, even on a voluntary basis." Turner added that discussions with government indicated that signing up to the ombudsman was likely to in future be a pre-condition for housebuilders receiving money via Help to Buy.