Housing associations' increased dependence on revenue from private sales could leave them over-exposed to market fluctuation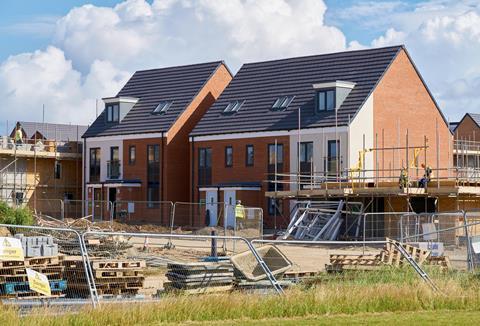 Spring is usually the key season for homes market. But this year is different, with April's RICS residential market survey showing the number of new sales falling for the ninth month in a row. The same poll of 700 estate agents across the UK showed fewer new properties on the market than at any point in the last three years.
Faced with a faltering housing market, governments in the past have turned to housing associations to give a boost to the construction market. That was what happened during the last two recessions of the early 1990s and the late noughties when governments pumped in money to build new social rented properties and pick up the volume housebuilders' unsold stock.
This time though, housing associations themselves are left nursing unsold homes as a result of the sector's increased exposure to the open market over the last decade.
Recently merged Optivo has recently announced that it is scaling back its market sale programme by around 700 units, while sector giants L&Q and Notting Hill Genesis have both recently admitted that they are sitting on hundreds of unsold homes.
The coalition government pushed through major reductions in grants for new social housing, forcing associations to generate their own subsidies by entering the private housebuilding market.
For several years it worked, particularly in London where registered providers were able to milk the growth of the capital's housing market, which seemed immune to the problems that afflicted property prices elsewhere in the country.
However the cross-subsidy model, which kept the wheels turning at many housing associations during the era of public austerity, now looks like it is running out of steam. And these concerns are likely to be exacerbated by the housing market jitters sparked by the uncertainty surrounding Brexit.
A report issued by property Savills earlier this month illustrated how dependent the bigger developing housing associations have become on cross-subsidy from market activities. Its analysis shows that turnover from market sales increased by 16% (£221m) between 2016/17 and 2017/18. Meanwhile turnover on shared ownership sales grew by 10% (£110m).
By contrast, associations' overall turnover increased by 1.8%, albeit from a much larger base of activity.
Of the increase in turnover from sales, London-focused housing associations accounted for £305m, equating to 91% of the total.

Exposure
The worry for the sector is that associations' market exposure is greatest in the very place where it is "currently weakest", says Savills. Average house prices in London fell by 0.6% over 2018 and annual transactions numbers in the capital were down 26% over the four years to February 2019.
Chris Buckle, director of residential research at Savills says: "Housing associations have been very reliant on getting return on capital from market-facing activities to undertake affordable housing. As the market changes, the conditions under which that happens will change."
And while cross subsidy has proved a "very successful" model over the last six or seven years, market conditions mean that it is getting harder, he adds.
The government has increased the grants available for housing associations to build new affordable housing, notably the £2bn increase in funding announced by prime minister Theresa May last September.
But the grant levels on offer are still a long way short of sums that would enable large developing associations to turn their backs on cross-subsidy opportunities, says Oliver Boundy, executive director of development and growth at the Southern Housing Group.
Pointing out that each social rented home requires around £185,000 worth of subsidy, he says: "It still forces registered providers to look to market-focused products to cross-subsidise a very substantial deficit in our new build development programmes to deliver social housing. Inevitably we are being pushed further up the risk curve in terms of market sale activity."
Steve Douglas, co-chief executive of the housing consultancy Altair, agrees that the cross-subsidy model is at a crossroads. "The worry currently is that supply will dry up or slow down because those delivering affordable housing are concerned around risk and exposure as a result of the downturn in the market."
Elaine Bailey, chief executive of The Hyde Group says: "Relying on cross-subsidy as the only way of building affordable housing, inevitably the amount of affordable rent you build is going to reduce with current market conditions."
It's too soon to press the panic button, according to Savills. It points to recently published analysis by the Regulator for Social Housing, which showed that the increase in the level of unsold stock is in line with the rise in associations' exposure to the private market.
Susan Hickey, chief financial officer of the Peabody Group, says the G15 group's market sales prices are holding up although volumes are slightly down as a result of a post-Grenfell decision to scale back its development programme.
And Bailey says that none of her south-east London based group's 90 unsold units at Hyde's financial year end, fewer than it had budgeted for, had been on its books before January.


Short-term fix
While it will continue to have a role, The Hyde Group's Bailey predicts that cross-subsidy may not remain such a dominant driver of future London housing provision. "If you look at the past 50 years, we only had 10 years when cross subsidy has been the way of getting homes built. Maybe it was a short-term fix but will carry on and play not such a prominent part."
But Douglas argues that it is soon to write off cross-subsidy, arguing that it is a "good deal" both for the public purse and as a tool for creating mixed-tenure neighbourhoods.
He says: "There are both financial and public purpose issues in continuing to support cross-subsidy: we don't want to go back to large mono-tenure estates."
There are both financial and public purpose issues in continuing to support cross-subsidy

Steve Douglas, Altair
Adam Challis, head of UK residential research at JLL, agrees "We should not throw the baby out with the bath water. We have to take rough with the smooth."
Savills' solution is to provide housing associations with grants to enable homes to be switched from market sale into affordable rented tenures. This would offer registered housing providers compensation for the loss of return on the capital tied up in those properties.
This would in turn reduce associations' vulnerability to market fluctuations, enabling them to keep increasing the number of affordable homes under construction even when the wider housing market is slowing.
Backing the proposal, Southern's Boundy says: "The surety of that underwriting would encourage more providers to forge ahead with larger programmes and operate in markets and areas where currently they don't because they worry about market exposure risk and impact on their business plans.
"Some form of underwriting would enable us to increase output or maintain current output because some are certainly reducing their programmes."
Hickey agrees. "We could be doing more if the government puts more grant into the mix.
"It would be crazy for the government not to support our continued efforts. If they wait for things to downturn significantly, we will have lost a lot of momentum so it would be very good if they could put measures in place that can be activated quickly."
The only "significant blocker" that she sees is whether the homes, which have been developed with market sale in mind, are suitable for renting out.
Recalling that many of the homes taken off housebuilders via the housing market rescue package in 2008/09 didn't measure up to the associations' usual standards for rented housing, Douglas agrees that this could be a headache. "It is worth remembering that the stock homes designed for the open market aren't necessarily to the same specification as those designed for social housing."
Another worry might be that offering this kind of backstop raises the possibility that associations could be incentivised to take on more market risk than prudent. Hickey is alive to this risk of what economists would term moral hazard. "You could be encouraging people to take undue risk."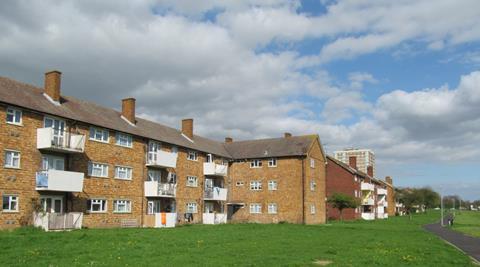 Confident
Bailey is confident, though, that registered housing providers won't take advantage of financial support by behaving rashly. "Housing associations have a very strong conviction that we need to build as many homes as we can, especially in London and the South-east where the gap between supply and demand is very high, but we won't put the rest of our business at risk."
Pointing out that associations are tightly regulated, she says: "I don't think housing associations need saving from themselves. We have 50,000 homes and 100,000 people in our homes. We're not going to put that at risk by building new homes, as important as that is.
"If we were in the commercial world, we would slow down and be prudent: we can't do that because of this desperate need for housing. We need to keep going but we need to know that as independent housing associations there are mitigating measures we can take in the event of the downturn coming along."
If we were in the commercial world, we would slow down and be prudent: we can't do that because of this desperate need for housing

Elaine Bailey, The Hyde Group
Douglas says the sector should be wary of risks surrounding moral hazard, but suggests that the solution could be a new risk-sharing deal between the sector and government.
This model, which he has been discussing with a number of the major associations, would be an evolution of the strategic partnerships, which most of the bigger associations have signed with Homes England and the Greater London Authority.
It would incorporate mechanisms that would enable registered providers to tap higher levels of subsidy during when house prices are falling or stagnating.
Conversely, the agreement would include provisions to ensure that the public sector could secure a slice of the uplift when returns from house price growth are stronger than anticipated, says Douglas:
"If you have a higher level of returns, the government gets some of that benefit. Both parties share in the upside and work together to manage the downside because we have downsides in economic cycles and can't get away from that. A strategic partnership, which has government and public sector genuinely sharing in the upside with affordable housing providers, is a fairer deal for both sides."
Taking this kind of approach could help to smooth out the funding path for affordable delivery so that it's not "entirely reliant" on cross-subsidy, he says.
Challis welcomes this line of thinking. "Longer-term ambition means hybrid funding models that are quasi-public and private sector." But delivering this more sophisticated risk-sharing model will require improved governance processes, he adds.
Some hard thinking will clearly be needed over the coming years to keep the benefits of the cross-subsidy model flowing.