The chancellor's announcement of a new green housing target sounded big on ambition, but light on detail. What could it involve?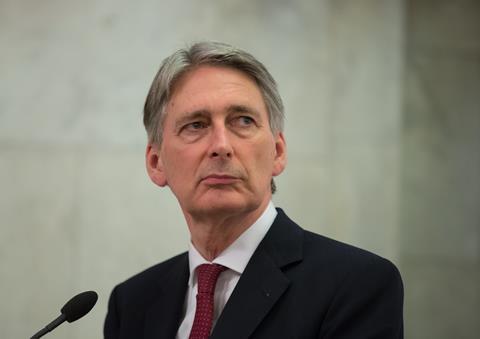 Ever since the government decided in 2015 to scrap Labour's zero-carbon homes target, proponents of green building have been saying – and desperately hoping – that it was only a matter of time before it was forced to take a U-turn. Such is the logic of the carbon emissions reductions the government is signed up to, and EU rules due to come into force – whatever happens with Brexit.
Last week, these predictions came true. Chancellor Philip Hammond announced the creation of a Future Homes Standard by 2025, pledging an end to gas heating in homes by that date. And though the government may be as stable as a house of cards in an earthquake, few think this agenda will go away with a change in political leadership. Details may be thin on the ground but, a month after a hard-hitting Committee on Climate Change (CCC) report on the housebuilding industry, many sense a significant shift in the direction of travel.
Of course this is Groundhog Day for an industry that devoted a huge amount of – ultimately wasted – effort on preparing for a 2016 target that never came. "It looks like the same situation we faced in 2006, when zero carbon was first announced," says John Slaughter, director of external affairs at the Home Builders Federation. "A policy has been announced but now we've got to work out the detail behind it. It's going to be a challenge and a big area of work."
So, as the industry girds its sustainability loins for the effort, there are huge questions about the new standard. Will it just be a re-run of zero carbon, or could it in fact be even tougher? Will new homes be built completely off the gas grid, as recommended by the CCC? And, of course, how much will it all cost?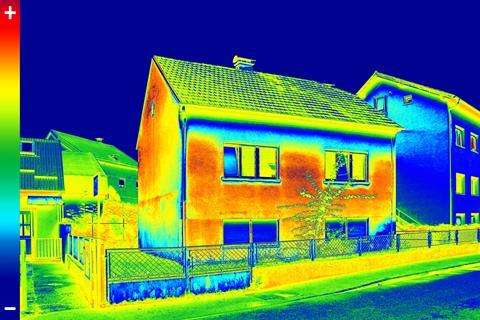 Reading the runes
The chancellor's announcement took both the industry and – according to two industry sources – the housing ministry completely by surprise. As such, there is no ready-made policy detail sitting behind Hammond's one-line statement. A Treasury briefing paper on the Spring Statement contained just 49 words explaining the announcement, simply stating it would mandate "low-carbon heating", while delivering "world-leading levels of energy efficiency". It will be part of delivering on Theresa May's 2018 pledge to halve energy use in new buildings by 2030. A statement from housing secretary James Brokenshire one day later said only that the standard would ensure that new homes are "built with the latest green technology."
Having survived the demise of zero-carbon homes, the idea of a new standard is really exciting

Lynne Sullivan, Sustainable By Design
But for sustainable construction enthusiasts, even this thin gruel is welcome, so starved have they been of good news. Architect Lynne Sullivan, partner in consultant Sustainable By Design, says: "Having survived the demise of zero-carbon homes, the idea of a new standard is really exciting. It's been a long time since we've felt a re-invigoration of this agenda."
Green building lobbyists have been told by officials to expect the government to consult on the detail of the agenda alongside its planned consultation this year on the updating of Parts L and F of Building Regulations (energy efficiency and ventilation respectively). While this has been previously promised for this spring, Richard Twinn, senior policy advisor at the UK Green Building Council (UKGBC), says the housing ministry has only just started looking for consultants to undertake the necessary work, making it very unlikely anything will emerge before the autumn. Twinn and others say they understand this consultation will include the detail of an upgrade to Part L in 2020, with one source suggesting this will set out a 19% uplift in energy efficiency, to approximately the level of building fabric performance anticipated under the zero carbon 2016 policy. Alongside this it will set out the strategic direction for a more root-and-branch review to 2025.
And while there is little concrete detail, there are clues in the wording that suggest which direction the government is heading – and it is this that is contributing to the excitement. For those in the know, the use of the 2025 date and the commitment to ending gas heating are unmistakeably references to February's CCC report on housing, which recommended putting in place very ambitious targets for new build by 2025.
UKGBC's Twinn says: "The biggest issue is of course the 'world-leading' energy efficiency standards being proposed. It sounds like the government has listened to the CCC report – the wording is just too much of a coincidence. Meeting that standard would be brilliant."
It sounds like the government has listened to the CCC report – the wording is just too much of a coincidence. Meeting that standard would be brilliant.

Richard Twinn, UKGBC
David Adams, technical director at green housebuilder Melius Homes, and a founder of the now-defunct Zero Carbon Hub quango set up to deliver the 2016 policy, says: "This is encouraging. The level of ambition laid out in the CCC report suggests that Hammond's announcement is a very significant one."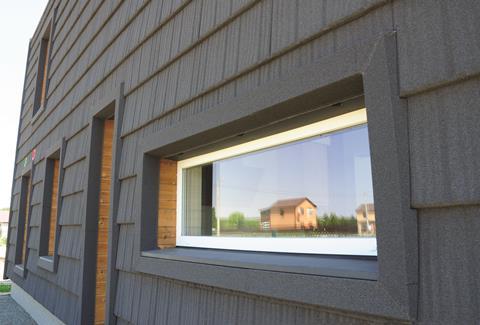 Passivhaus
So, if the government is listening, what is the CCC report saying? The most immediately important recommendation for new build homes was that from 2025, houses should require less than 15-20 KwH per m² per year of energy to heat. This is broadly equivalent to the German Passivhaus standard, and is actually a significantly more stringent build standard than was being proposed to get to zero carbon in 2016, where a heating requirement of 39-46 KwH/m²/yr was proposed (though never enacted). The UKGBC's Twinn says: "The CCC said that all new homes must effectively meet Passivhaus levels, or a roughly equivalent standard."
This CCC recommendation included an even more significant shift. This is moving Building Regulations from the current system, in which complicated theoretical calculations using the Building Research Establishment's SAP software are used to determine a building's compliance with regulations, to one that measures the actual energy performance of homes once constructed. Under the SAP system, software cleverly models the designed performance of proposed materials according to "notional" house types, such as three-bed terrace or four-bed detached house. While this evens out some of the inherent challenges of certain house designs, it produces a figure which doesn't – and makes no claim to – accurately predict the real-world energy performance of the house subsequently built. This makes it practically almost impossible for householders to challenge builders over the energy performance of their newly-built house.
In contrast, the "absolute" energy performance system envisaged would allow the performance of a built home to be simply tested, for the first time giving a mechanism to monitor – and close – the well-recognised "performance gap" between homes on paper and as built. For housebuilders and contractors, this potentially raises the bar even further. SustainableByDesign's Sullivan says: "Real verification of actual built performance, backed by a housing ombudsman, then that'll do the job [of tackling the performance gap].
"The important thing is to make housebuilders accountable. If they are judged by the results, then the whole culture changes."
The important thing is to make housebuilders accountable. If they are judged by the results, then the whole culture changes

Lynne Sullivan, Sustainable By Design
If implemented, this could presage big changes in the way homes are built. Emily Braham, head of sustainable energy at local authority housing manager Nottingham City Homes, which is already looking to build near-zero energy developments as part of the city's commitment to be carbon neutral by 2028, says she would like to be able to employ builders on the basis they guarantee the energy performance of the homes to be constructed – as pioneered with the 30-year guarantees offered by Dutch retrofit specialist Energiesprong. "We do want to move to this," she says. "But it does have a cost. The performance should be the responsibility of the people who design and build the home."
This can only be made affordable, she says, when the government introduces national standards that move the market in this direction. "As soon as this is a fixed standard, the costs of doing it will reduce dramatically," she says.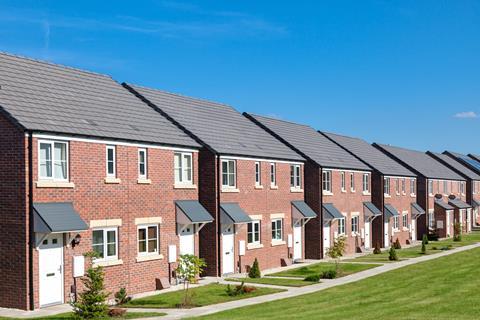 Disappointment
But, of course, as yet this is just speculation, but expectations are now running high. The UKGBC's Twinn says: "The proof is going to be in the pudding. If the government just comes out with a plan to tighten further the current Part L system that would be a big disappointment."
Melius Homes' Adams goes further. "Frankly if they end up going for anything short of the CCC proposals it'd be bizarre," he says. "It'll be very clear very quickly if they're acting in good faith or just cynically interpreting the CCC announcement. If they don't have the intention to follow through with that level of ambition, then it would probably have been better they hadn't said anything."
It'll be very clear very quickly if they're acting in good faith or just cynically interpreting the CCC announcement

David Adams, Melius Homes
Others, however, are likely to have a different view. While a small number of developers, including Berkeley Group, Barratt Developments and Lendlease, have joined with campaigners in calling for tougher standards, many builders opposed the original standard and, in general, back a deregulatory approach. Earlier this month, for example, Peter Jordan, group planning director at housebuilder Persimmon admitted to a committee of MPs the firm had lobbied to get the 2016 target scrapped, claiming it had been able to build more homes as a result of it being abandoned.
Julian Brooks, network and programme manager at industry pressure group the Good Homes Alliance, says: "The government has basically been kow-towing to housebuilders and developers ever since they got in to power, in a bid to remove all and any blockages to development."
The CCC report made clear there would be additional 1-4% on the build cost for homes at their proposed standard – equivalent to £6,900 on a detached house – even though the high energy efficiency would allow them to dispense with installation of a gas boiler and associated infrastructure. But Persimmon's Jordan and Barratt chief executive David Thomas both told MPs last week the cost of even meeting the old zero carbon standard would be much higher, at £10-12,000.
Off-grid
Nevertheless, the HBF's Slaughter says the body won't attempt to obstruct plans for a new green homes target – simply to make it workable. He says: "Obviously it will be important to the industry that however this objective is taken forward isn't damaging to it – hopefully that's a shared objective with government."
This points to some tough decisions. One area of potential conflict between the CCC's preferred standard and the industry has already become apparent: connection to the gas grid. The CCC's report, which recommended homes past 2025 not have a gas connection, generated a flurry of headlines suggesting people would be forced to abandon not just gas central heating, but also gas hobs for cooking. The HBF believes this is going too far, notwithstanding potential environmental benefits, and could put off homebuyers. "At the moment people are very comfortable with a heating and hot water system backed by a gas boiler," says Slaughter, also noting the particular attachment to gas cooking. "If we're going to do something else, we have to look very carefully at it and bring consumers with us. We can't at this point support taking homes off the gas grid."
In this context, it may be significant that Hammond's didn't explicitly say the post-2025 standard would be off-grid – just that heating would not be gas – implying that residents would still have access to gas cooking.
"[The 2025 target] is really worrying. Given we were supposed to be at zero carbon in 2016, this is a really long kick of the can down the road."

Julian Brooks, Good Homes Alliance
The other big concern of campaigners is about the government's timeframe. The GHA's Brookes says: "[The 2025 target] is really worrying. Given we were supposed to be at zero carbon in 2016, this is a really long kick of the can down the road."
The UKGBC's Twinn is more sanguine on this point, saying the industry needs time to get its supply chains ready for any new standard. But environmental campaigners and developers will be united in hoping, even if 2025 is the deadline, that the government wastes no time in setting out its plans. Twinn says: "In order for the industry to be ready, they need to know what's going to be happening now. If we're going to switch to an absolute measure of energy performance, we need five years to do that.
"At the moment they've still got time to do something really quite ambitious, but they haven't got long." Given the complexity, the government doesn't have a minute to lose.