The commission's interim findings address questions of planning and engagement but there's less about resource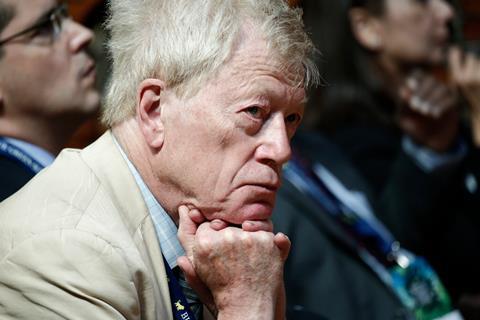 While the Building Better, Building Beautiful Commission has a rather long and unwieldy title, its life so far has been short and troubled.
The commission was unveiled last autumn. The then-recently installed housing minister Kit Malthouse seized on the right-leaning Policy Exchange's thesis that improving the design of new development could be the silver bullet for increased housebuilding rates.
Many architects, though, smelled a rat, fearing that it heralded a revival of pastiche heritage designs. Those concerns were fuelled by the appointment of the Tory Party's favourite living philosopher, Sir Roger Scruton, to chair the commission. The septuagenarian Sir Roger famously didn't survive long, undone by a loose tongued interview with the New Statesman. But after an unexpectedly turbulent nine months, the commission delivered its interim report last week.
Style
The underlying emphasis on style rather than what makes places work, implied in the commission's title, worries Paul Hackett, chief executive of housing association Optivo. "Style wars are deeply unhelpful: we've seen in the past how people get hung up on style."
We don't want identikit developments that could be anywhere: that's what we are trying to get away from

Paul Hackett, Optivo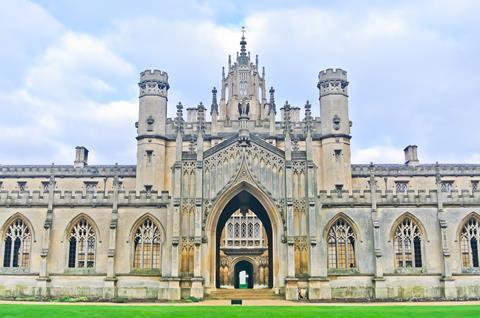 "Badly applied it could be a bit of a disaster: any guidance needs to focus on the right things," he says, arguing that the focus must instead be on the building blocks of what make a successful place, like access to public space and affordable housing. From that should come good design, without over-specifying what that should be, giving freedom to architects to come up with schemes that really work locally.
"We don't want identikit developments that could be anywhere: that's what we are trying to get away from."
Nicholas Boyes-Smith, who took over as interim chair of the commission following Sir Roger's defenestration, admitted at the report's launch last week that beauty is a "difficult question that architects and philosophers have debated for millennia" and "hard to define".
"You can't have a beauty KPI: counting the trefoils and pilotis doesn't add up to beauty." Even talking about beauty "risks embarrassment", he added: "It is felt to be too vague a word, lacking in precision and focus and elitist."
The resulting problem, Boyes-Smith said, is that, aesthetics has become a "backward-looking concern" in built environment circles, mattering in the context of listed buildings and conservation areas but not when planning new development. The result, he said, is that we have cities and towns "divided into historical centres governed by aesthetic values and modern extensions governed by utility."
"The planning system delivers beautiful places far too rarely."
Boyes-Smith said the commission's interim conclusions "add up to something big because we are asking for a profound change in the way we manage development in this country."
Proposals
But does the commission's wide-ranging set of proposals, the latest of many attempts to cure the ills of the development process, measure up to these bold words?
The headline solution is a toughening up of planning rules so that it is easier for councils to veto "ugly" development.
Under the National Planning Policy Framework (NPPF), councils that have failed to identify sufficient land to accommodate five years of housing supply, aren't backed up on appeal if they turn down schemes on design grounds.
Local planning authorities should instead be backed up when they turn down poorly designed schemes, the report proposes, with beauty "embedded prominently" alongside sustainable development in the NPPF.
It's about getting context and overall planning of places right

Ian Tant, RTPI
The report seeks to steer clear of the hornet's nest that any definition of architectural beauty would stir up, preferring to focus instead on creating good quality places.
Ian Tant, president of the Royal Town Planning Institute, agrees: "Beautiful buildings in the wrong context doesn't really do anything, it's about getting context and overall planning of places right."
Any policies to define good design should be developed through local plans rather than at a national level, the interim report proposes.
Andrew Whitaker, planning director of the Home Builders Federation, welcomes this approach. "Going down the route of templated development won't get us very far: we can't have one-size-fits-all solutions,"
However, local design policies shouldn't be an excuse for councils to draw up their own building regulations, which would merely sow confusion across the industry, he says: "Building regulations are very technical and houses are designed to meet building regulations. The reason people use standard products for individual units is that they know they meet building regulations so they don't have to do a lot of expensive testing and modelling."
Even specifying materials and the dimensions of elements like windows, could be a step too far, he adds.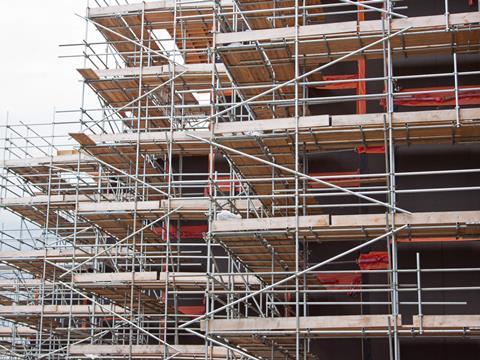 The commission then digs deeper into the conditions why, in Boyes-Smith's words, the UK's existing housebuilding model "is not working".
The interim report endorses the recently published Letwin review's conclusion that the way strategic land is brought forward must be reformed. This would offer up these larger sites up to a wider spectrum of developers, including smaller housebuilders and housing associations, which are less likely than the volume builders to roll out the "identikit" designs decried by Optivo's Hackett and many others.
Reforming compulsory purchase and leasehold legislation would give outfits which take a longer term perspective an incentive to bring forward sites, the commission proposes. This could mean less reliance on those volume builders which are locked into the need to develop on a speculative and piecemeal basis in order to maximise short term profits.
These changes would include allowing land to be bought at existing use value plus a pre-set premium, thus allowing more cash for social infrastructure like open spaces that can result in better designed places.
The commission also puts a lot of faith in getting communities engaged upfront when local plans are being drawn up, rather than at the point individual planning applications are determined.
Public engagement with plan making is "not good enough" and needs to be "systemically improved", concludes the commission, reprising a long-standing gripe, one which the Labour government's planning reforms tried to fix in the mid-noughties.
Instead of basing site allocation on a competitive "call" process, which often leads to "protracted litigation", local authorities should get in the driving seat by defining the "form, density and standards of development that are possible in specific areas", says the interim report.
Engagement
Engagement must happen a lot more "upstream" than is currently the case, said Boyes-Smith: "Debate is happening with the local community when it's too late."
The commission is spot on about the importance of developers engaging with communities, says Hackett: "Simply building very anonymous housing developments, which could be anywhere at prices that are increasingly unaffordable to many local people, is an incredibly difficult sell. The whole industry needs to raise its game."
But experience suggests that getting people to engage with something as abstract as a local plan is optimistic.
John Myers, co-founder of the pro-development group London YIMBY (Yes In My Backyard), says that if it is "serious" about engagement the commission should go further and embrace getting local people in to co-design developments. "They are not going to build rubbish next to themselves."
The commission puts its trust in digital tools to help councils boost involvement in the planning process.
Sarah Weir, chief executive of the Design Council, points out there are a lot more ways to display local plans than there used to be.
"Getting people to understand a CAD module or drawings on paper is very hard but now we have tools like virtual reality and AI that can help you to see in different ways so it doesn't feel so abstract and gets people feeling much more engaged."
For an example of this, the RTPI's Tant points to a game app developed by planners at the city council in Brisbane, capital of the Australian state of Queensland.
The game drew people into consultation issues like allocation of land and styles of housing. And it ultimately reached around a fifth of the city's population, probably including groups like young people who would never be seen dead at a conventional community consultation event.
"It's a matter of being imaginative about how you do it but it's also having time and resources to put these proposals together," says Tant, who is also partner at planning consultant Barton Willmore.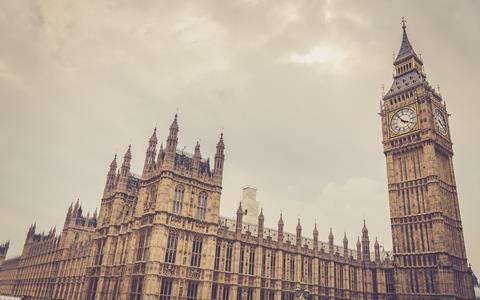 Resource
In this respect, he points to probably the biggest hole in the commission's report, which doesn't get out the begging bowl out on behalf of England's cash-strapped planning departments, instead suggesting that resources could be freed up by encouraging up-front engagement and clearer design codes.
Boyes-Smith, an ex-management consultant who made his name as founder of the Create Streets campaign for a more human-scale built environment, acknowledged at the launch that process efficiencies won't be enough on their own. "Pulling more of the process upfront creates potential capacity but we don't think there will be a magic wand."
Many authorities will struggle to keep on top of the extra tasks work that the commission proposes, says Whitaker: "Doing this upfront sounds like a wonderful idea but it's very resource intensive and takes a long time. We would not like this to slow down production of neighbourhood and local plans and planning applications."
Tant agrees: "The report doesn't tackle head on enough what the resource requirements are."
"It's not simply money" though, he says, pointing to the erosion of design skills within local government since councils stopped mass housebuilding in the eighties. "It's one thing saying they don't like a design, another thing entirely being able to identify what they want in a design." The commission's recommendation that each local authority should appoint a chief planner, who would have a seat in the council's senior management team, is a step in the right direction though, Tant says.
The commission will now go away to work up these interim conclusions into a final report, which will be submitted to whoever is housing and communities secretary of state in December.
The commission's genesis in the bowels of the Policy Exchange means that it is likely to get a hearing under Theresa May's successor.
Tant reckons the commission's blueprint could make delivery of new homes easier in the medium to long term. But over a shorter time horizon he believes its prescriptions could be disruptive as developers grapple with the commercial implications of a new set of requirements.
"It would mean a set of much more stringent planning policies that the market has to adjust to. Having an agreement with a landowner to buy a site at a certain value is where the problem arises. If there are clear planning requirements at the outset and expectations of design, it is deliverable.
"The problem is the hiccup in the market caused by the introduction of requirements into a process where existing deals are structured on a basis that doesn't take those into account."
London YIMBY's Myers worries that the report doesn't really provide the tools for tackling the under-supply of homes in parts of the country where the housing shortages are most acute.
"The last thing we want is cumbersome procedures that are just a recipe for Nimbyism."