Manifesto includes pledge to build a million homes and support modern methods of construction
With a near 80-seat majority the Conservative Party now has the authority to deliver on its manifesto promises. So what is the programme for the housing sector? Housing Today lists the key pledges below: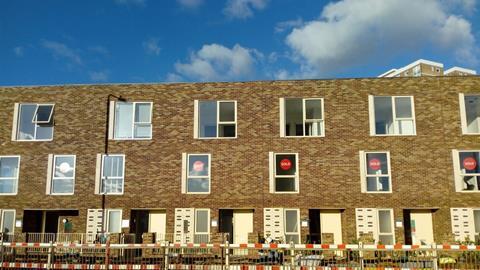 Home ownership
Describing home ownership as a "fundamental Conservative value", the manifesto promises to "rebalance the housing market towards more home ownership". It aims to do this by:
Providing thousands of homes for sale to "local families" at a discount of a third below market rates.
Pushing ahead with the plan to end Help to Buy in 2023, while conducting a review of "new ways to support home ownership following its completion".
Encouraging "a new market in long-term fixed-rate mortgages which slash the cost of deposits" – though no funding has been earmarked for this.
Keeping the Right to Buy for council tenants, and extending the voluntary scheme with housing association tenants.
Banning the sale of leasehold houses.
New supply
The manifesto hails the sharp increase in housebuilding rates seen in recent years, but says this "is not enough", promising to "continue our progress towards our target of 300,000 homes a year by the mid-2020s". However, this won't have to be delivered in the coming parliament, meaning the key pledges for this term are:
To "build at least a million more homes, of all tenures, over the next parliament". This suggests a run-rate of 200,000 homes a year, well down on the current rate of delivery and below the figure pledged in 2017.
To "make the planning system simpler for the public and small builders".
"Renewing" the Affordable Homes Programme and delivering "hundreds of thousands" of affordable homes.
To support the use of modern methods of construction.
To amend planning rules and use the £10bn Single Housing Infrastructure Fund to ensure that key infrastructure needed to support housing is delivered before homes themselves.
To ask every community to develop its own design standards.
To support community and self-build projects.
To support the creation of new environmentally-friendly homes fit for the future.
To prioritise brownfield development and "protect and enhance" the green belt.
Rented housing
While the manifesto prioritises home ownership, it also pledges to ensure "fairness for the new generation of renters". It aims to do this by:
The abolition of "no-fault" evictions and the creation of a "lifetime deposit" scheme.
Alongside this, strengthening the right of landlords to gain possession of homes.
Publishing a social housing white paper designed to "empower" affordable housing tenants and support new supply.