Analysis: What plans the rival Tory leadership candidates could have for built environment policy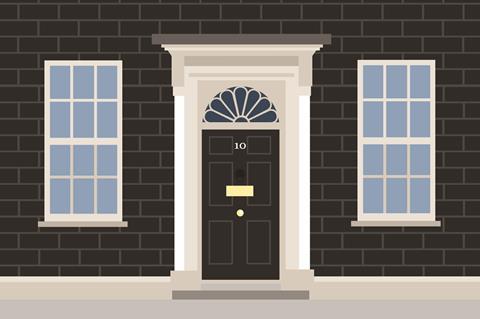 The average Conservative party member is white, male, aged 57 and lives in the south of England.
Barring the fall-out from a messy divorce, it's not a demographic that will be intimately attuned to the crisis of housing affordability that troubles so many of those who didn't manage to get on the housing ladder this side of the Millennium.
But this same "male, pale and stale" Tory party membership now gets to have the final say on whether Jeremy Hunt or Boris Johnson will get to be the next prime minister and consequently shape government housing policy. "The audience they are talking to is the Conservative party membership and then the rest of us," says Jessica Levy, public affairs manager at the National Housing Federation (NHF).
Even housing anoraks hold out little hope that the issues that they care about will figure much in the upcoming leadership campaign. Levy agrees: "They're trying to win over the Conservative party leadership, which is not too representative of the country. (The campaign) will be largely dominated by Brexit, which is the most obvious dilemma facing the country."
Nimbyism?
If housing figures, the candidates could be tempted into appeasing Nimby concerns by the nature of the audience that they are addressing.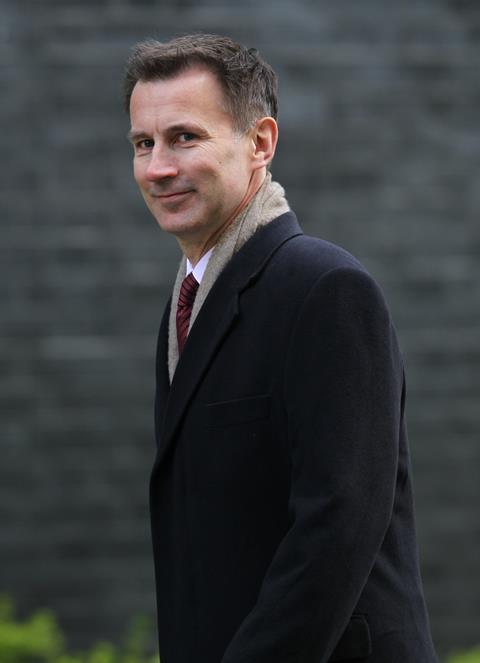 Hunt is traditionally unequivocal about his commitment to the green belt and protecting the countryside against housing development, which is a hot-button issue in his rural Surrey Parliamentary constituency.
Johnson meanwhile has signalled that he has doubts about the future of the High Speed 2, which is viewed by many in the north and midlands as key to regional regeneration.
Martin Curtis, the Conservative ex-leader of Cambridgeshire county council, worries that it will be tempting for leadership candidates to play to the gallery by downgrading the Oxford-to-Cambridge Arc. The project, which is designed to deliver 1 million new homes in the corridor between the Varsity cities, is beginning to cause political ructions in the Conservative stronghold districts that it passes through. "The danger is that in order to woo them, he might talk that down," Curtis says. "To make a commitment to wind back on that project would be a real shame."
But the spreading problems of housing affordability should resonate even with relatively aging and well-heeled Conservative members, says Levy: "We would argue that the nature of the housing crisis in this country is widespread. It's not just city dwelling 30-year olds, it affects older generations looking to downsize and exists in so many forms that arguably it is relevant to that audience.
"Even if you take the traditional demographic view of what Tory members are interested in, these people have children of their own who are affected by the housing crisis. It's such a pervasive issue that it needs to be part of the mix."
Housing supply
And the Conservatives have a pressing electoral imperative to address housing supply issues, says Andy Sawford, managing director of public affairs firm Connect. "They know that young people didn't turn out for the Tories in the 2017 general election and the housing crisis is part of that."
Declining home ownership matters particularly for the Conservatives because it runs counter to the party's traditional brand
Declining home ownership matters particularly for the Conservatives because it runs counter to the party's traditional brand as the champions of aspiration, says Curtis: "If we don't reverse that downward trend, the children of traditional homeowners won't become homeowners themselves, people will continue to be stuck in the private rented sector and won't put down roots and have children."
One of Hunt's first campaign steps was to publish a five-point pitch to younger voters, which included a commitment to build an additional 1.5m new homes over the next years. "His pitch is to be the one who will win back voters, positioning the Conservative party more in the centre ground," says Sawford.
Levy hopes that whoever becomes prime minister recognises this like Theresa May did, says Levy, referring to the soon-to-be ex-PM's commitment to boost affordable housing funding by £2bn at last year's NHF annual conference. "There are some key themes coming out of the campaign: we know candidates are interested in social mobility."
Another theme that could play into housing's hands is the candidates' desire to heal the divisions resulting from the Brexit vote, Levy says: "Ending that housing crisis is a really good way of bringing the country back together, it affects so many people that it could be the golden ticket."
"The key thing is that whoever becomes prime minister recognises the profound nature of the housing issues we face. There has been a shift in the last couple of years and it's possible for that to shift back."
The key thing is that whoever becomes prime minister recognises the profound nature of the housing issues we face

Jessica Levy, NHF
Johnson's track record as London mayor suggests that he likes to prioritise an increase in overall housing supply over provision of subsidised properties for low income earners, putting his faith in the market to deliver more units and bring down the cost of new homes. "Boris has a track record of being developer friendly," says Connect's Sawford.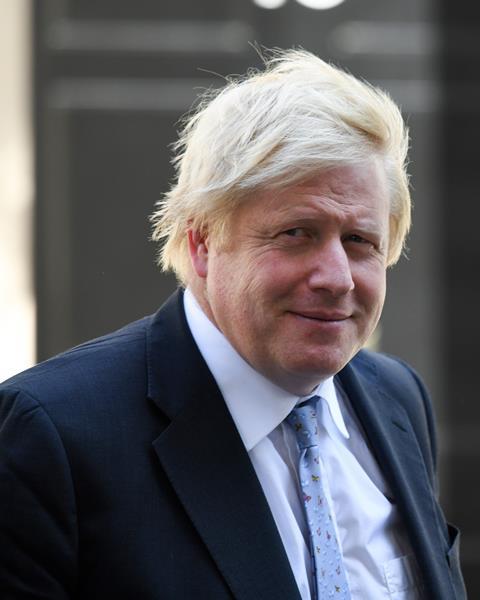 Change of style
In the short term, big policy departures are unlikely, given that parliament will go into recess soon after the new PM is elected. The Ministry of Housing, Communities and Local Government (MHCLG) is currently consulting on the social housing green paper and the Building Better, Building Beautiful Commission is due to publish its interim report next month before May steps down.
The Policy Exchange, which has had a strong influence on Conservative housing and planning policy since the party returned to government in 2010, could grow in influence if Johnson wins the keys to No 10 Downing Street. He supplied comments endorsing a report, setting out the thinktank's housing policy wishlist for the new administration, which his campaign manager Sir Lynton Crosby supplied the foreword for.
The first big change, if Johnson enters Downing Street, will be a very different style of government from that seen in the May era, when the PM and her chancellor of the exchequer Phillip Hammond have tended to micro-manage housing policy.
Johnson took a much more hands-off approach while at City Hall, says one public affairs insider. "He was good at delegating, bringing in experts and letting them get on with it. He has a short attention span and doesn't get into the detail. Government appointments under him could become even more important than usual."
Boris has a short attention span and doesn't get into the detail

A public affairs insider
Part of this will be forced on the new PM by the intense nature of Downing Street, says Levy: "Whoever becomes the prime minister is only ever able to concentrate on three or so key issues. If he doesn't choose housing, it will be key who his housing advisor is."
Who could be forming policy?
"With Boris, Downing Street will be the absolute centre of power where decisions are made. Advisors will be as probably be as influential as Cabinet ministers in terms of policy making," says Sawford.
Gavin Barwell, the former housing minister who is May's current chief of staff, is unlikely to survive the transition. Many believe that Sir Eddie Lister, who was Johnson's chief of staff at City Hall, is likely to be drafted into Downing Street if his former boss wins, meaning that Homes England will be looking for a fresh chair.
James Brokenshire, the current secretary of state for housing and like Barwell a close ally of Theresa May, is expected to be in the line for the chop given the number of Cabinet appointment favours that either Johnson or Hunt will have to repay.
Following his high-profile attempt to resolve the government's parliamentary Brexit problems with the eponymous "Malthouse compromise", the current housing minister could have expected to be in line for a promotion to the top job at the MHCLG.
But Johnson's former City Hall colleague may have over-reached by mounting his own leadership bid, says Sawford: "He was one of Boris' deputies and made the mistake of running. If he had backed Boris right at the beginning, he would have been a good candidate for Cabinet – but he didn't."
If Kit Malthouse had backed Boris right at the beginning, he would have been a good candidate for Cabinet – but he didn't

Andy Sawford, Connect
Michael Gove, meanwhile, seemed to be making a pitch for the MHCLG secretary of state job in his interview with The Sunday Times last week.
"He's a reforming minister and would take on vested interests and lobbies in the housebuilding industry and understands the electoral importance of housing to the Conservative party's fortunes," says one thinktank source.
Another key figure in the post-leadership campaign housing policy debate could be Liz Truss, who can be expected to be rewarded if Johnson wins, having been the first Cabinet member to declare their support for his leadership. Noting that the Treasury chief secretary rarely passes up an opportunity to discuss housing, Levy says: "She's interested in social mobility and life chance and the economic importance of housing investment."
Truss, who argues for a radical relaxation of planning rules that includes the green belt, is being discussed as a potential head of policy for Johnson, which would give her a pivotal role in shaping the housing debate.
Meanwhile, former housing and communities secretary of state Sajid Javid is one of the candidates being touted to take over at the Treasury if Johnson wins.
A move to No 11 Downing Street would enable the home secretary to implement the plan for a £100bn infrastructure fund that he touted during his own party leadership campaign, which could result in big spin-off benefits for housing development.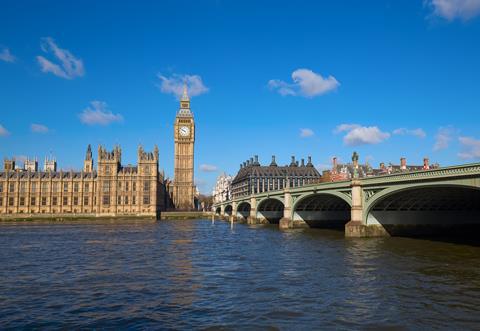 Spending plans
But top of the new chancellor of the exchequer's agenda will be the need to publish a Spending Review this autumn, with current departmental allocations due to run out at the end of the current financial year.
"Pretty much every candidate is talking about need to increase funding, including adult social care. There seems to be a recognition that we need to start spending more," says Curtis, who is also head of the Cambridge office for planning lobbying firm Curtin&Co.
Pretty much every candidate is talking about need to increase funding

Martin Curtis, Curtin&Co
Those reaching that conclusion include Hunt, says Jonathan Seager, executive director of policy at London First. "His direction of travel is need to invest so there is no reason to think that housing won't be part of that."
Johnson, though, appeared to have limited his spending room to manoeuvre by floating the idea that the 40p tax rate should be limited to those earning £80,000 per annum. The Institute for Fiscal Studies has calculated that the move, which Johnson backtracked on in last week's televised leadership debate, could cost £10bn a year.
And Curtis warns about the competition for resources if the purse strings are loosened, given the multitude of spending pressures facing the government. "They have other issues like education and adult social care to take care of," he says.
However the three-year Spending Review originally planned for this autumn has already been shelved, Truss admitted recently, meaning that any exercise is likely to be for one year only due to the upcoming leadership campaign.
Another factor is the continuing uncertainty surrounding whether the UK will leave the EU without a deal in October, which will upend all government fiscal calculation if it happens, including those surrounding housing investment.
"I fear it's going to be pretty much all about Brexit," says Curtis, musing on the upcoming leadership contest. The same is likely to be true, long after it is done and dusted."